16 businesses in Stroud have signed up to the Business Without Blood Sports pledge as Gloucestershire is named the worst offending county for suspected illegal fox hunting.
Statistics from the League Against Cruel Sports, released this week, have highlighted the extent of fox hunting and cast a particular focus on Gloucestershire which was named the worst offending county.
During the fox hunting season between November 2022 and April 2023 there were 90 combined incidents of reported illegal fox hunting or hunts causing havoc in the Gloucestershire countryside. Chaos on roads, hounds chasing foxes through people's gardens and damage to protected badger setts were all commonplace as hunts marauded through the county over a period of five months.
Yet while illegal hunting in the county is rife, support for it is not. Polling from last year showed 76 percent of Gloucestershire's population to be in favour of strengthening the current laws around fox hunting and ban it properly.
No to blood sports, yes to a kinder society
This strength of feeling has not gone unnoticed by businesses in Gloucestershire. When the Cotswold Hunt was suspended following claims a fox was buried alive in a bag, companies who had previously been sponsors were quick to distance themselves from the hunt following questioning from the public.
Businesses in Stroud have been going one step further and proudly declaring their animal-friendly credentials through signing up to the League's Business Without Blood Sports pledge.
This pledge, which launched on 19 April has more than 125 companies from across the country signed up and ensures customers that a company in no way supports blood sports such as fox hunting.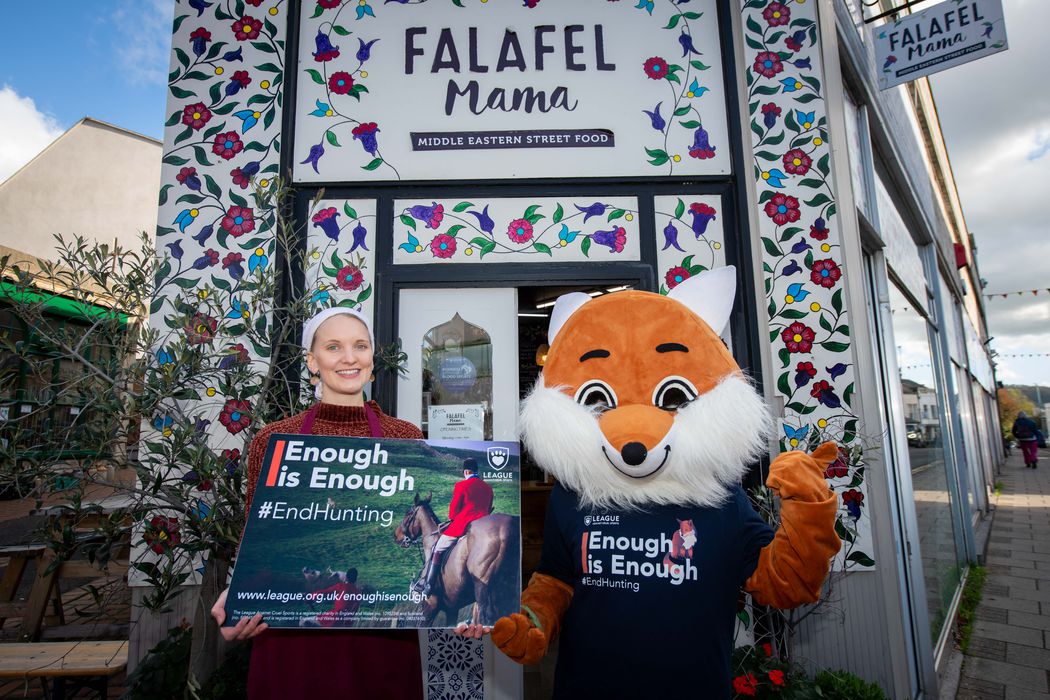 Stroud as a hot spot for kindness
16 companies in Stroud have already joined, with the Chief Growth Officer of local energy supplier Ecotricity, Paul Sands, calling on others to do so, stating, "Blood sports should have zero place in our society and Ecotricity encourage other businesses to make this pledge".
If you take a walk through the centre of Stroud you'll soon see the Business Without Blood Sports sticker popping up in shop windows, and speaking to business owners, it's easy to see why.
The high street clothing store, Lily & Me is one companies that's joined the pledge. Shop manager Susan explains why they signed up. "Myself and the family who own Lily & Me are big animal lovers, so it's kind of a no-brainer to support a cause that's trying to stop cruelty against animals when it comes to blood sports".
Head out of the centre, up over Selsley Common into the Cotswold Hills and you'll find the same strength of feeling. The Laurels, a guesthouse in neighbouring Inchbrook, is another local company that's signed up to the pledge. Owner Lesley talks of moving to the area and being told to lock up her cats as the Beaufort Hunt would be meeting in her hamlet, as well as the roads being blocked by horse boxes and hunt supporters rudely telling her to find another route. "We have retained our stance on hunting over more than thirty years of running our business, and have made no secret of it, explaining to hundreds of people who come to stay with us just how the law is being ignored".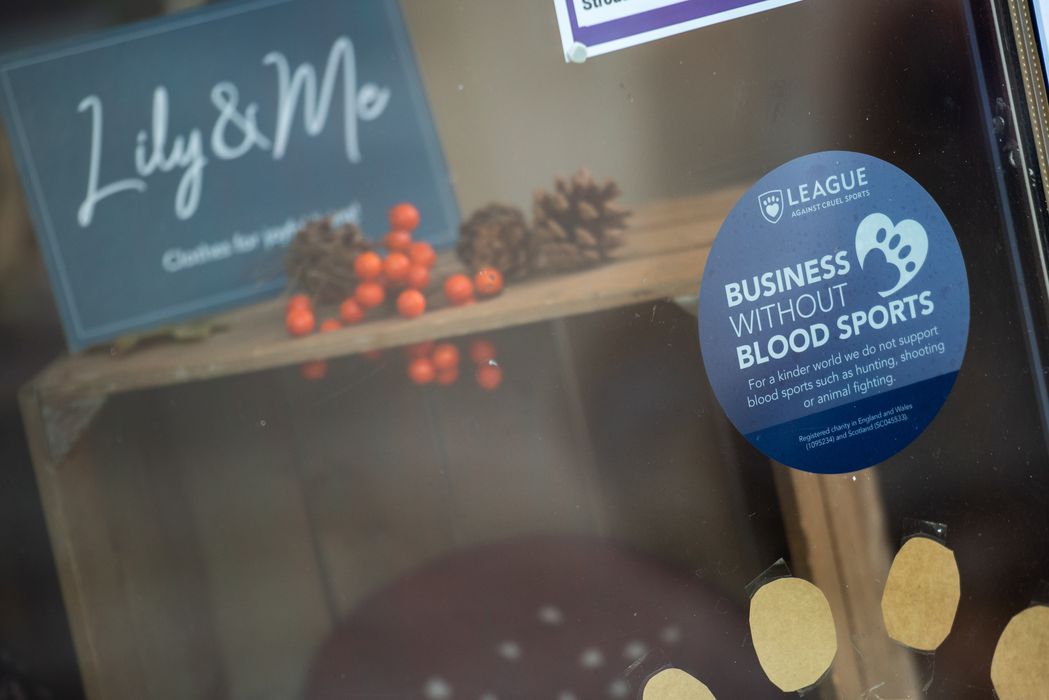 Join, nominate and support
The Business Without Blood Sports pledge is a new and growing initiative to strengthen calls for an end to blood sports which you can help in three ways:
JOIN: If you own a business the pledge enables you to join other leading companies whose ethical and social responsibility policies are similarly compassionate and could help you connect with a public that's increasingly discerning in its consumer choices. You'll benefit from a close association with the League and promotion through our media network.
NOMINATE: Is there a company you think should join the pledge? You can nominate a company via our website, we'll get in touch to see if they'd like to join our community of ethically minded companies.
SUPPORT: Search our online directory to shop with companies that support a kinder future for animals.
To learn more about the Business Without Blood Sports pledge, nominate a company, or search the online directory visit league.org.uk/pledge.
Polling was conducted online by Find Out Now between June 11 and June 14 2022, and the total sample size was 5,187 adults. The figures have been weighted and are representative of all GB adults (aged 18+). MRP Analysis was conducted by Electoral Calculus. Both Find Out Now and Electoral Calculus are members of the British Polling Council.