The Business Without Blood Sports pledge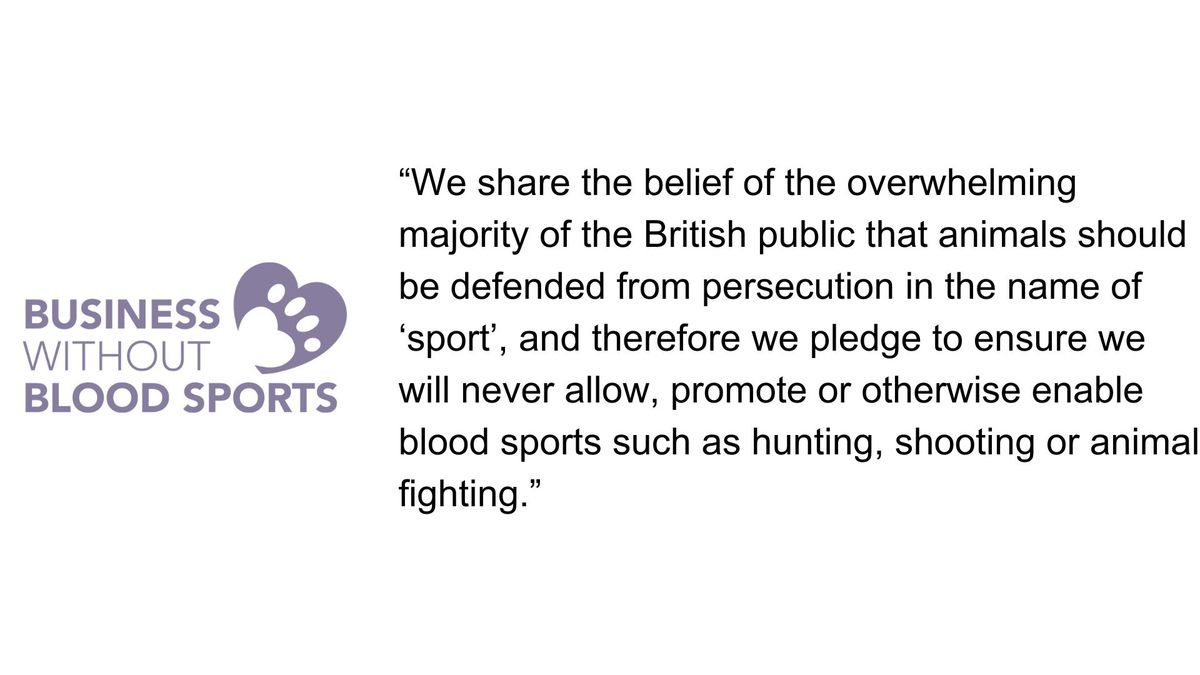 Nominate a company

If there's a business that you think would benefit from joining the Business Without Blood Sports pledge, you can nominate them via the form below.
We will get in touch to see if they would like to join our community of ethically minded companies.
Regardless of the service they offer, any business, large or small can join the pledge providing that they in no way support or enable blood sports. The full list of companies that have already signed up can be found in our online directory.
Or you can write to the company yourself using our template letter and the downloadable information sheet below.
I would like the company I work for to join
The more businesses that sign up to the Business Without Blood Sports pledge the stronger our collective voice is against the cruelty of hunting for sport. If you work for a company that you would like to sign up to the pledge you can complete the form below.
Or you can also make use of our downloadable information sheet which contains documents that will help to demonstrate to your employer the benefits of joining.