Take on your own challenge
There are many ways to fundraise for the League. All you need to do is decide which one suits you best.
Create your fundraising page
Anyone can be a League fundraiser. You don't need to be a runner; you don't need to be fit and athletic, nor do you need to have a lot of free time to spare.
All you need is a commitment to helping animals, and the determination to succeed.
Becoming a League fundraiser is simple.
Decide on a challenge. It could be anything: a reading challenge, knitting a scarf or running a 5k
Ask your friends, family and colleagues to donate to your challenge.
Create your fundraising page and start making a difference today:
Having difficulty selecting a challenge? We've put together some examples to help you.
Arts and crafts
If you enjoy knitting, drawing, or painting, why not use your skills to raise money for the League?
Make sure you set a target that is achievable and will make sense to others. For example, knitting five scarfs in one month is a concrete goal.
It may even be possible to theme your creations around the League's work. Whether that means painting a fox, or crocheting a beautiful woodland scene set of one of the League's sanctuaries.
Once you've decided on your challenge and target, remember to send it to your friends and share it on social media.
Host a party
With your friends and family all together in one place, there's no better time to persuade them to give to end cruel sports.
We can provide leaflets and even a short presentation for you to use to introduce your attendees to the League's work. Simply contact us for more information.
Quizzes, raffles and auctions
Hosting an event is an effective way to bring your community together in support of a cause.
You could host an event at your school or work, or contact a local pub and ask permission to host it there. If you're able to secure a venue, consider charging an entry fee to increase your fundraising potential.
Focus on making the event a fun and entertaining experience. If you would like resources to help introduce the League's work to your attendees, contact us anytime.
Step outside of your comfort zone
Your definition of a challenge will be different to everyone else's. What makes it a challenge is the fact that it is taking you outside of your comfort zone. And you are the only person who knows what that means to you.
Not naturally outdoorsy? You could try planning a hike, or a freshwater swim, or a sponsored camping trip.
Are you outgoing and bubbly? You could try a sponsored silence for a day.
Have you struggled to find time to read recently? You could set yourself a reading challenge.
Do you play an instrument? Or did you used to play one, many years ago? You could put on a mini-concert for your friends and family.
Do heights make you nervous? If you're feeling very brave, you could try a sponsored wingwalk, like our friend Martine.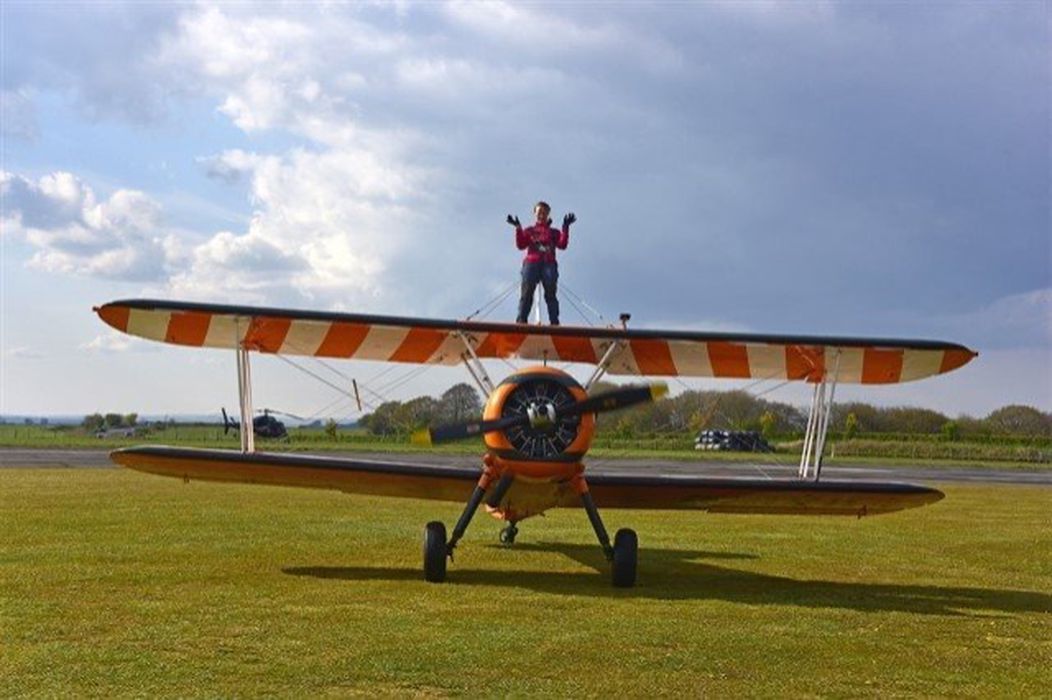 What matters is that you are pushing yourself to help animals. How you do that is up to you. Whichever challenge you choose, you will be setting an inspiring example to your family and friends.
Create your fundraising page and start making a difference today:
Remember to ask about match funding
Match funding from your employer could double the fundraising impact of any challenge you take on. Make sure you don't miss out.