What we do to protect animals
What we do
Animals are at the heart of everything we do. Here to stop animals from being persecuted in the name of 'sport', we strive to protect them from the horrific acts of hunting, shooting and animal fighting.
We know that every action brings us one step closer to ending cruel sports and our passion drives us forward. Together, with our committed supporters, we are working towards bringing about real change for animals across the UK. As a charity we want to redefine what is acceptable and inspire change. We do this by: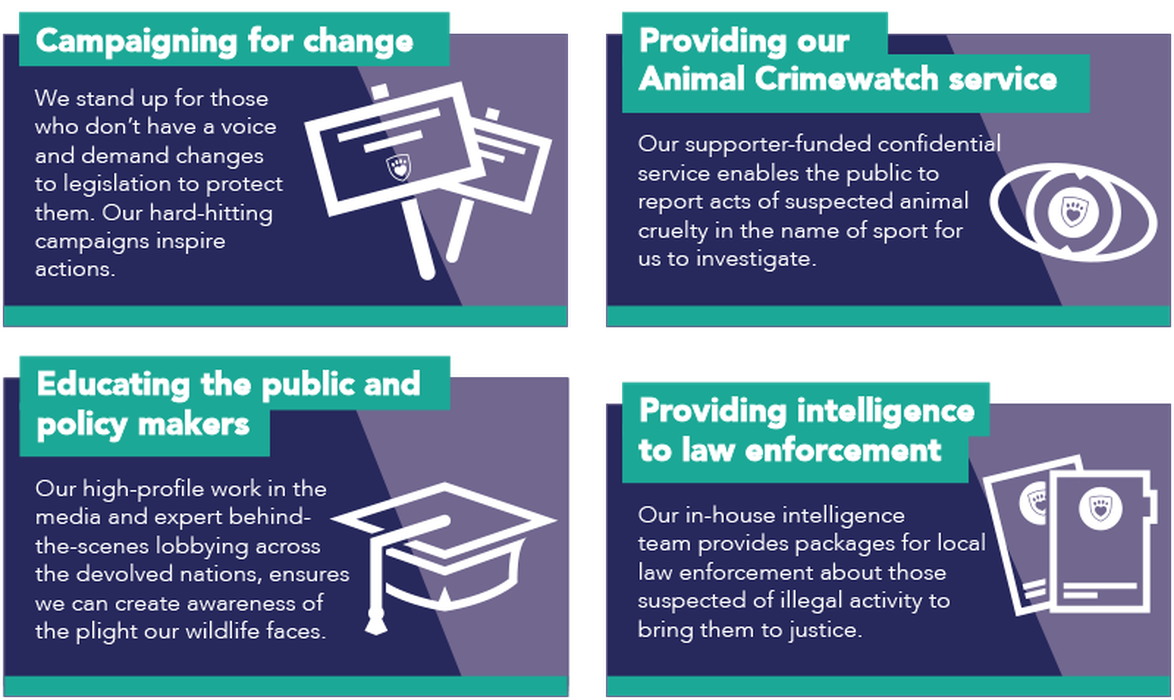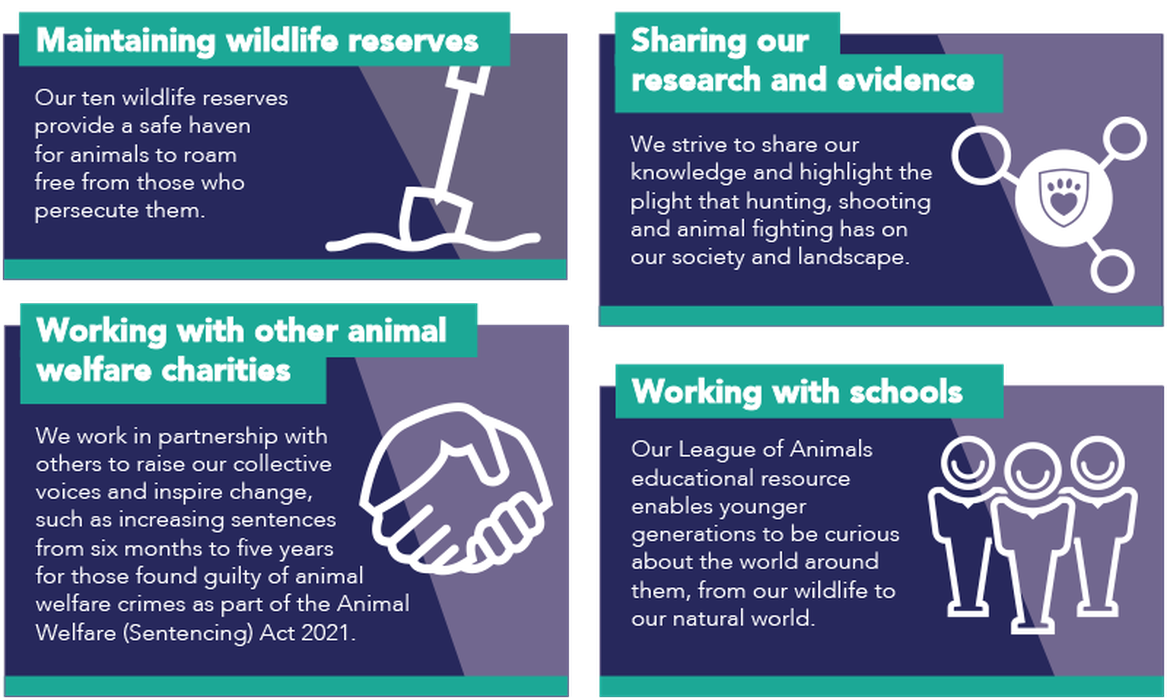 Wales Campaigns
Wales has an opportunity to become the first constituent nation in the UK to ban both snaring and the caged breeding of 'game' birds.
Read more on our work in Wales