Looking for animal charity jobs?
Want to put your skills to use to make the world a kinder place for animals?
We speak on behalf of animals. We protect animals in our wildlife sanctuaries, and we educate the public and policy makers encouraging more people to raise their voices to affect change.
All voices matter.
It's our compassion for animals that unites us, and our differences bring better outcomes for animals. We aim for our workforce to be truly representative of all sections of society and our supporters. We listen and engage with our employees through multiple avenues, to ensure everyone is included and can contribute to our mission. Empowerment, fairness and respect are the essential drivers of our culture and our performance.
You can expect to be part of an engaged team that works hard within a tight-knit, fun and caring environment. If you sometimes work from our Head Office, based in the beautiful Surrey town of Godalming, not only will you enjoy the camaraderie of your human colleagues, but you will be welcomed by our friendly and high-spirited team of office dogs! We offer flexible working options from day one and are committed to staff development to enable everyone to reach their full potential. You can check out our benefits package here. These are just some of the reasons we have been recognised as one of the "Best Charities to Work For 2020" by Third Sector.
Here at the League we are:
Compassionate: We are committed to creating a world that is caring towards animals and people.
Credible: We rely on evidence and have years of expertise.
Courageous: We have the confidence to challenge those engaged in killing animals for sport.
Collaborative: We unite with others to achieve a common goal.
Catalysts for Change: We create the opportunities that make change happen.
Work with us to stop animal cruelty in the name of sport.
Nick Weston
Head of Campaigns
>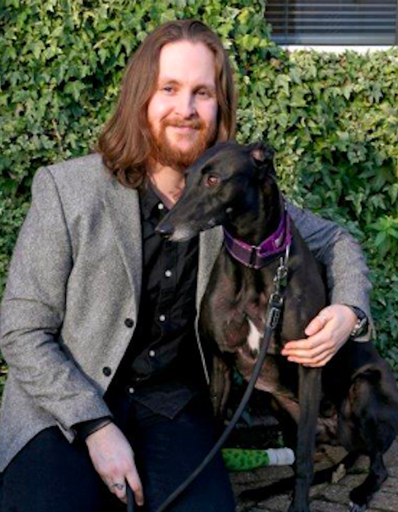 Nick WestonHead of Campaigns
Nick Weston, Head of Campaigns, joined the League in 2015.
Nick Weston, Head of Campaigns, joined the League in 2015. A leading voice for animal welfare, Nick mobilises supporters, inspires change and makes the League's voice heard by policy makers. These are his views on working at the League:
"It's never boring. The challenges presented to us are numerous, but ones that are worth facing head on.
When I joined the League back in 2015, it had just defeated an attempt by then Prime Minister David Cameron to repeal the Hunting Act 2004 and make fox hunting legal again. Defeating the government is no mean feat, but I quickly learned after that how much influence the League has in changing the landscape of the country. Since then we have helped shape the course of the 2017 general election, forcing the government to drop its pledge to repeal the Act altogether.
At the League I've learned just how much cruel sports are integrated into British society, despite the considerable public opposition. How much it is tied in with land ownership, the law, and wildlife crime. But most importantly it's about the animals.
I feel privileged that every day I sit at my desk I am fighting for animals. I may not be out in the field like our brave professional investigators, but nonetheless I am fighting. Fighting to improve their standard of living and protect animals from those that would seek to persecute them and do them harm. How many people can say that about their job?
Of course, there are good days and bad days. There are those out there who would seek to discredit the League and push back against the work that we do. But when that happens, as frustrating as it is, it is actually a positive sign that your work is making an impact. As Gandhi said, "first they ignore you, then they laugh at you, then they fight you, then you win."
Every day is different at the League, but there are a few constants. I work in the company of wonderful people, each as caring, compassionate and determined as the last to end animal cruelty. In addition, we have an office full of lovely cuddly dogs, including my two rescue greyhounds; which seems apt really, given that ultimately, the animals are the reason we are all here."
There are currently no available vacancies