Scotland - End Fox Hunting
We all thought fox hunting was banned twenty years ago, but our courageous fieldworkers have exposed that this is not the case. For two decades hunts have continued to exploit loopholes in the law.

But now we have a chance to change this.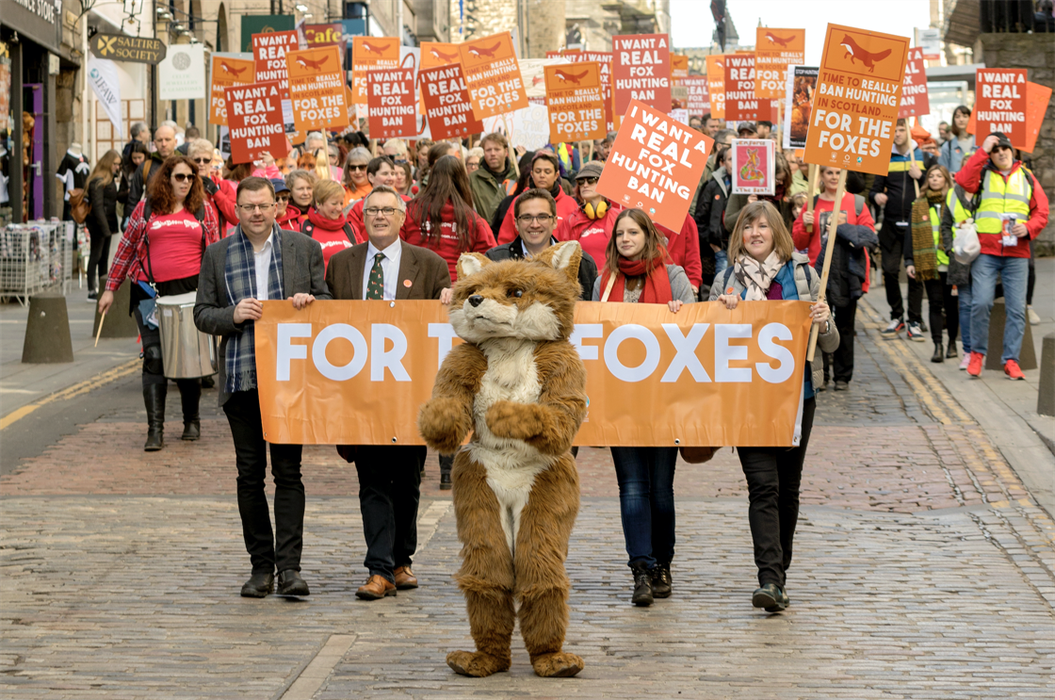 In February 2022 the Scottish Government published its Hunting with Dogs (Scotland) Bill which is intended to strengthen existing legislation on hunting wild mammals with dogs.

After twenty years of flawed legislation it is critical this Bill is not simply a way of creating new loopholes for hunters to exploit. We need your help to make sure this is not a wasted opportunity.
As the Bill passes through Parliament we need as many supporters as possible ready to take action to help our campaign.
You can help shape a landmark piece of legislation to protect animals from suffering by having your voice heard.
We urgently need you to join our campaign so that:

1. we can put pressure on the Government to uphold its promises to 'really' ban fox hunting
2. the new legislation will not only close current gaps in the law, but also prevent future ones from arising
3. time is not wasted as Scotland's ten hunts will once more be in pursuit come the autumn this year.
Please join our campaign and help really ban fox hunting - for good.
Scotland's foxes need your help
The Scottish Government has published a Bill to strengthen hunting laws in Scotland. Join our campaign to end the cruelty of hunting
JOIN OUR CAMPAIGN