Scotland - End Fox Hunting
Ten mounted hunts still go out hunting foxes two or three times a week between September and March each year. They say they are shooting foxes under a loophole which allows them to take out a full pack of hounds to "flush to guns".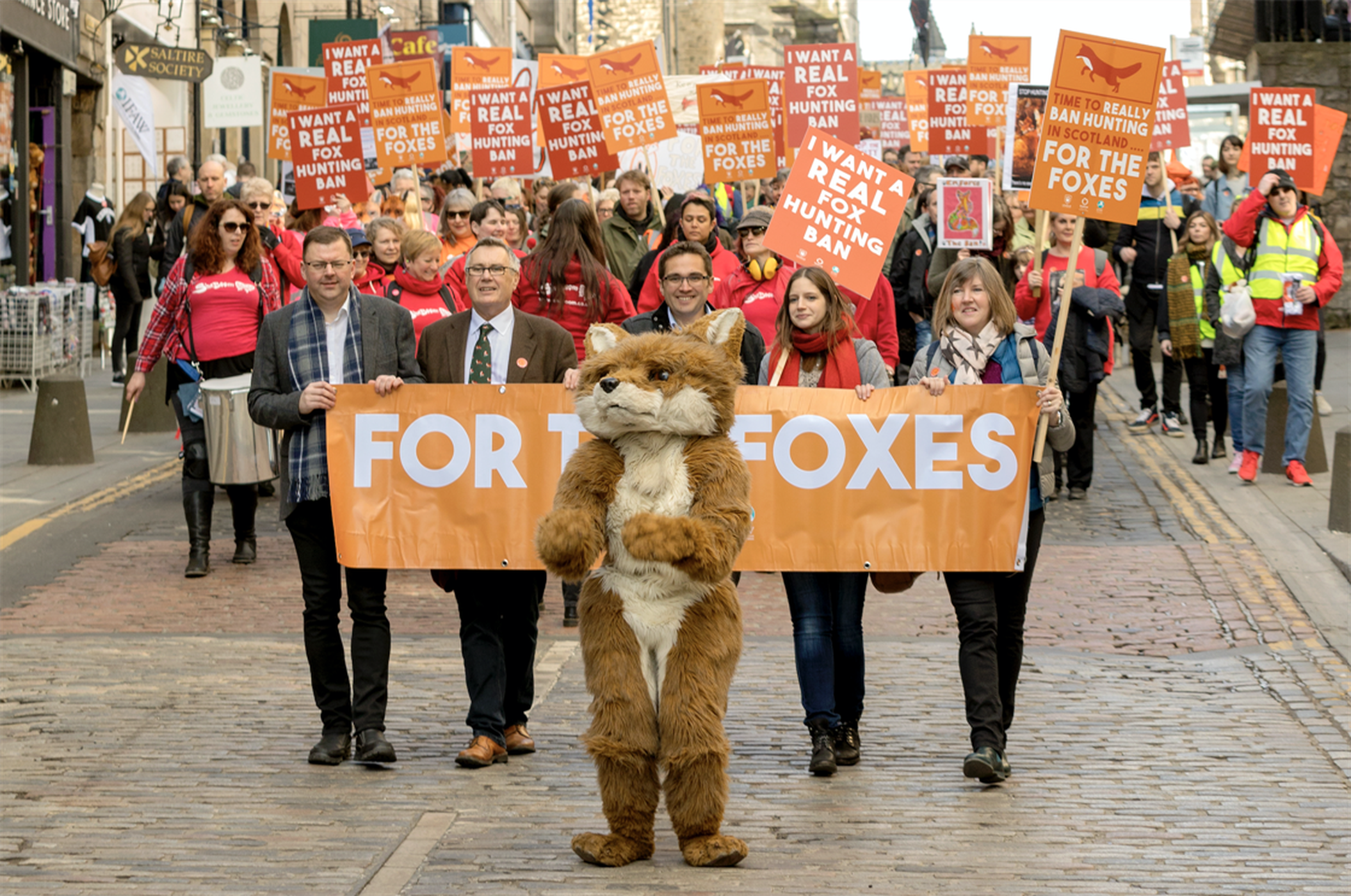 For the past seven years, the League's crackshot team of investigators has revealed footage that often shows this to be cover for traditional hunting. The League, and our supporters, led a massive public campaign to lobby the Government to stop what we all thought had been stopped nineteen years ago. This all led to a successful prosecution of the Jed Forrest Hunt, a Government enquiry into the working of the current law and, finally, an announcement that the law is to be tightened to close the loopholes and really ban fox hunting – for good.
The first step in the process of tightening up the law will be a public consultation exercise and the League is organising a petition to show the overwhelming public support for really banning fox hunting in Scotland. Our polling shows that around 84% of the public want to really ban fox hunting – so if that includes you and you haven't had the chance to sign the petition yet – you can do it here [link].
There will be many stages in the Government process, which will take at least a year, and it's likely that we will need your help again so please make sure we can contact you to update you with the process and let you know how you can help to make sure that we really ban fox hunting – for good.