Meet the charity Trustees
At the League we are challenging the cruelty inflicted on animals in the name of so-called 'sport'. The role of a Trustee is to set the strategy and provide the good governance that enables our dedicated and professional staff to meet our charitable objectives.
An effective Board requires a broad range of skills, knowledge and experience and we have just that. We are a diverse group of individuals with one thing in common; we are committed to defending animals from cruel sports.
The Board is both determined and able to guide the League towards a bright new future and to build on our success.
Click the arrows on trustees below to read more about them.
John Hughes
Honorary Treasurer
>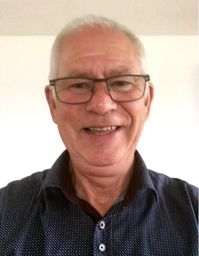 John HughesHonorary Treasurer
I am a Chartered Accountant with wide ranging business experience having worked in the profession, in financial services and more latterly as a business consultant. I have been finance director of a number of companies and have worked in the UK, USA and Malaysia.
Having been a supporter and member of the League for many years, I was delighted to be appointed a trustee of the League in 2018. My role is also that of Honorary Treasurer with responsibility of ensuring that the Charity's finances are well run.
It is my sincere hope that I can help the League achieve its mission of protecting animals from being persecuted in the name of "sport". This, in my opinion, is a very worthy mission and one I am determined to play my part to the full.
I am now semi-retired and live in Devon with my wife and collie cross dog. I enjoy walking in our beautiful countryside, music and cycling.
Astrid Clifford
Trustee
>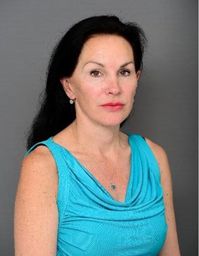 I have always loved animals and cared deeply about their welfare, and I am a long-standing supporter of many national and international animal charities. I've been lucky enough to care for foxes rescued by the National Fox Welfare Society and Wildlife Aid, and I joined the League as a member in 2004, before joining the Board of Trustees in 2018.
For most of my career, I have worked as an International Manager for the HSBC Group. During this time, I lived in 10 different countries and took on a range of senior leadership roles in all areas of banking. My last role was as CEO of HSBC Armenia, where I also served as a non-executive director of HSBC Bank Georgia, NASDAQ OMX and two local charities. After 22 years I decided to return to the UK for my young children to start school. I now work freelance as a banking consultant, which gives me more time to spend with my family and on voluntary work.
I live with three dogs, one cat, two rats, two sheep, two pigs, three chickens, 20+ fish and two children in the New Forest. My rescue lurcher is a "Pets As Therapy" dog and enjoys visiting humans in hospices and schools. I hate to see any animals (or humans) suffering, especially through deliberate cruelty, and think we all benefit when we learn to treat other creatures compassionately.
Professor Alan Tapp
Trustee
>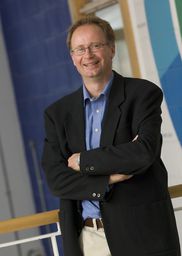 Professor Alan TappTrustee
Before joining the League as a trustee, I helped the League with its polling, writing a critique of the infamous Countryside Alliance claiming 59% said keep hunting! I issued the complaints to the Advertising Standards Association and the Market Research Society, which were upheld just before the House of Commons vote on the Hunting Act.
I have always been appalled by the abuse of animals in the name of sport and have let my local hunt know this on many occasions.
I have been a trustee now for nearly three years and I offer advice on marketing and fundraising. Other good causes I am involved with include the environmental and health benefits of cycling, the merits of 20mph speed limits and care for the elderly for Public Health England.
I live in South Wales with my family and support Cardiff City FC.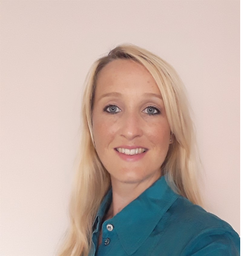 Having followed the League's work for many years, it is a privilege to have joined as a Trustee in 2020. My background is in applied ethology, animal welfare science, international development and education, and for the past decade I have worked in a scientific advisory capacity for an international animal welfare organisation. I have also been a member of the International Society for Applied Ethology, Association for the Study of Animal Behaviour and Universities' Federation for Animal Welfare, a contributing writer for the Global Animal Network and a Trustee for a charity supporting wildlife rescue and conservation in the Bolivian Amazon.
I have loved animals since childhood, and adopted a plant-based diet more than 20 years ago – back when the word 'vegan' was often met with confusion! I am encouraged to see growing public awareness and concern for animal welfare and this narrative becoming increasingly mainstream, and am keen to promote animal welfare from an evidence-based perspective. Having worked or travelled in more than 75 countries so far, I have developed particular interests in the inter-relationship between animal welfare and international development, and in animal welfare education worldwide. My greatest challenge in working life has been to witness animal suffering in many forms, which may stem from lack of knowledge, resources, compassion, opportunity or regulation; and I believe that understanding root causes is integral to creating positive change.
When not globe-trotting I am likely to be either enjoying busy city life in London or recharging with friends and family back home in the west of Scotland.
Dan Norris
Trustee (co-opted)
>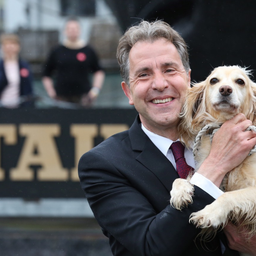 Dan NorrisTrustee (co-opted)
I am a life-long animal welfare advocate and one of my proudest achievements was calling for and voting through the Hunting ban as an MP. I later served in government as an Environment and Rural Affairs Minister.
I'm Metro Mayor for the amazing West of England which includes the world-famous urban centres of Bristol and Bath, wonderful market towns like Keynsham and Chipping Sodbury, and some of the most beautiful landscapes in the UK. It's where I grew up and have worked all my life and I'm hugely proud to call it my home.
Before politics I trained as a child protection officer with the NSPCC and I have also run my own businesses.
I am a Bristol City supporter, enjoy photography and my favourite thing to do is go on long walks across the beautiful West of England with my cocker spaniel Angel.
Michelle Berry
Trustee (co-opted)
>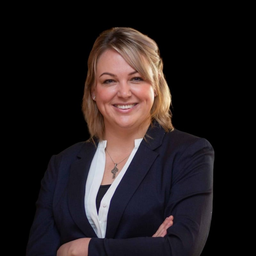 Michelle BerryTrustee (co-opted)
Growing up in the countryside, I have always admired and respected animals and nature, caring deeply for their welfare. The idea of harming animals in the name of sport, I find deeply disturbing.
My passion led me to study Animal Care in my college years and in my personal life I have housed retired police dogs and currently rehabilitate dogs who have been scarred in a former life from organised dog fighting and puppy farming.
In my career my experience spans across Marketing, Sales, Communications and Business Development in both the charitable and commercial sectors.
Currently a Marketing and Comms Director for Sony Music and formerly the Director of Marketing & Sales for Department Studios & Live Nation Entertainment UK, I support the League in strengthening its market position and outreach.
Viktoria Petrova
Trustee (co-opted)
>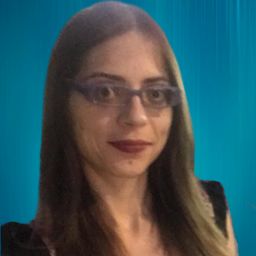 Viktoria PetrovaTrustee (co-opted)
Since my early childhood growing up near the Florida Everglades I have always felt a deep connection and love for the natural world and for animals. As I learned more about how we treat them, my life's mission became to fight to protect nature in every way I could. This led me to pursue environmental law as a profession.
I have admired and followed the League's work since learning about their pivotal role in passing the Hunting Act 2004 while completing my law degree at the University of Bristol. After graduating I joined the Office for Environmental Protection as a complaints officer. I handle complaints about potential breaches of environmental law by England and Wales public authorities.
Previously I worked for the European Commission's Legal Service as an environmental law trainee, and as a contracts paralegal servicing the procurement departments of several major multinational companies.
Although this is my first charity trusteeship, I currently also serve as a trustee of a disabled person's trust. I have been involved in numerous other voluntary and leadership positions including as Student Advisor at the University of Bristol Law Clinic, Coordinator of the Sustainability Subcommittee of the European Commission Trainees' Committee, Chapter Coordinator of the University of Bristol Chapter of the Association of Lawyers for Animal Welfare, and Auditor at University of Bristol Green Impact Labs.
I follow an ethical vegan lifestyle and have done so for the past ten years. In my spare time I enjoy being in nature, walking, running, baking vegan treats, reading fantasy novels, and playing video games.
Given its amazing achievements and positive impact for the animals, it is a tremendous honour for me to join the Board and to apply my skills and passion to the League's venerable and critically important objectives.