Standing Against Greyhound Racing
What is greyhound racing?
Greyhound racing is a competitive 'sport' in which greyhounds race around an oval track in pursuit of a mechanical hare.
Is greyhound racing cruel?
99 fatalities on greyhound tracks in 2022
Animals are dying for people's entertainment
There were 4,354 injuries sustained by greyhounds while racing during 2022
The number of injuries suffered by racing greyhounds remained consistent rather than falling between 2018 and 2022
Greyhound racing is inherently dangerous due to fast straights and tight bends on oval tracks
Greyhounds' bodies are stressed by racing resulting in far too many deaths and injuries
306 racing greyhounds died or were put to sleep in 2022
Large numbers of racing greyhounds die every year, not just on the track
Racing greyhounds normally retire from racing between the ages of two and three years so are relatively young dogs.
The State of greyhound racing in Great Britain: a mandate for change
In 2014 we released a report on greyhound racing in Great Britain. 'The State of greyhound racing in Great Britain: a mandate for change' was produced in conjunction with GREY2K USA Worldwide and shows that the life of a racing greyhound consists of abuse, neglect and early death. We're standing against greyhound racing.
Main findings:
Racing dogs spend 95% of their time in small, barren kennels without social contact
Those that are housed in pairs are kept constantly muzzled which is highly distressing
Many dogs do not receive adequate basic health care or care. Dogs were found to suffer from flea and worm infestations, untreated injuries, malnutrition and dental problems
Industry sanctions against those who treat dogs in this manner are feeble and ineffectual
Poorly maintained tracks and racing frequency can cause painful and often lethal injuries, such as broken backs and limbs
They industry is not required to declare greyhound injuries
At least 10,000 dogs are deemed surplus to requirements every year. 8,000 are retired racers, the rest are young dogs that didn't make the grade
British charities re-home many surplus dogs, but thousands are unaccounted for each year. Some are abandoned, killed crudely or sold for dissection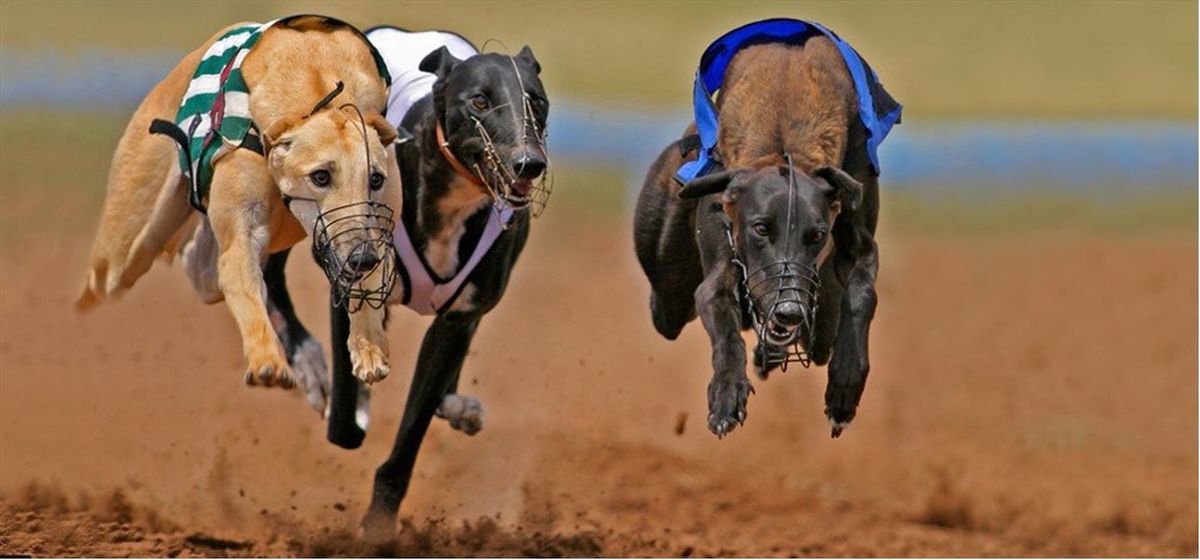 How can I help greyhounds?