Meet our Senior Management Team

Our Senior Management Team are responsible for the day-to-day leadership of the organisation and putting the long-term plans agreed by our Board of Trustees into action.

They each have their own specialist areas and are led by the Chief Executive.

Click on the arrows underneath the images to meet the team.
Andy Knott MBE
Chief Executive Officer
>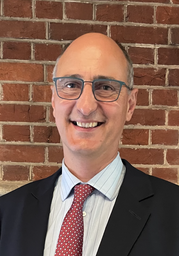 Andy Knott MBEChief Executive Officer
I joined the League as a volunteer in 2017, before leaving commercial life to take over its management in January 2018. Mine is a mixed background, having first spent 20 years in the Army, including commanding my Regiment in Afghanistan in 2010. From there I joined the senior management team of Nalco Ecolab, a Fortune 500 listed global leader in environmental sustainability, covering Europe Africa and the Middle East.
My sporting passions are boxing and karate, which I taught for many years. I love walking and wild camping in the countryside, accompanied by my rescue dog Buddy.
"When people thrive, organisations prosper. I am privileged to be leading a long serving team of such committed and skilful staff that are delivering some of the most significant changes to animal welfare this country has ever seen".
Chris Luffingham
Deputy CEO and Director of Advocacy
>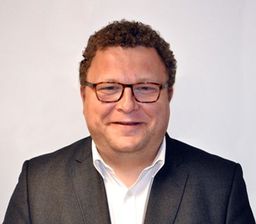 Chris LuffinghamDeputy CEO and Director of Advocacy
I am a political campaigns and communications specialist, having worked across political parties at local and national levels. During 2014-15, as National Campaigns Director, I took the Green Party to their most successful election results in their history; quadrupling their share of the vote. In 2012 I also led the successful campaign to elect the independent candidate George Ferguson as Bristol's first mayor.
Emma Smith
Director of Operations
>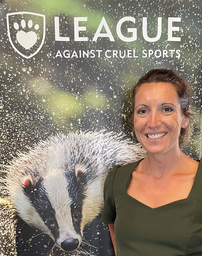 Emma SmithDirector of Operations
I joined the League in 2017, after spending more than 17 years in the charity sector specialising in income generation. I have a wealth of charity experience across multiple areas and commercial experience specialising in product and brand development. I am a qualified CIM marketer and IOF fundraiser.
I am a keen runner and enjoy early morning runs appreciating the quiet beauty of nature before the world awakes. My three dogs also keep me active with their love of woodland and beach walks too!
"It's an honour to lead such a passionate team to ensure we can achieve our organisational goals. Our wildlife has the right to live a life free from persecution. I'm proud to be part of a team that is making great strides to make this a reality".
Robbie Marsland
Director Scotland and Northern Ireland
>
Robbie MarslandDirector Scotland and Northern Ireland
I have a background of more than 30 years in social change. I have held senior management roles in campaigns on the issues of homelessness, human rights, international development and animal welfare. I have been the Director Scotland for the past five years and before that I was the UK Director of the International Fund for Animal Welfare.
I live in Edinburgh with my wife and Smokie the cat. We moved here seven years ago after living in London for 40 years. It was the best move we've ever made. I'm also glad to say I'm very proud of what the League is achieving in Scotland.
Neal Soleil
Director of Finance
>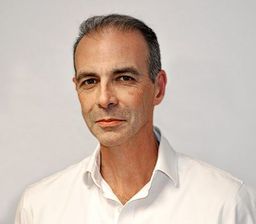 Neal SoleilDirector of Finance
I joined the League in January 2018 after working for six years as the Head of Finance at Compassion in World Farming. I am a member of the Chartered Institute of Management Accountants with 30 years' experience in Finance. Having worked in practice for six years, I moved to the not for profit sector, gaining valuable experience in a variety of organisations.
Kelly Hack
Director of People & Culture
>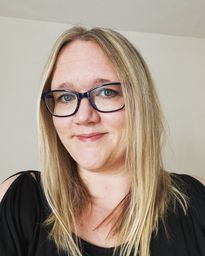 Kelly HackDirector of People & Culture
A Chartered Member of the CIPD, I have been practising HR for nearly 20 years, developing and managing HR strategy to support organisational effectiveness. As a member of the League, I was delighted to join the team in 2019 where I hope my passion for people will give each employee a platform to develop credibility and work collaboratively.