In addition to our work with the UK government, the League focusses on specific animal welfare concerns in Wales.
Hunting with dogs in Wales is banned under the Hunting Act 2004, which is the responsibility of the UK Parliament. We continue to work with MPs of all parties to secure and strengthen the ban, to ensure it remains in place and can bring illegal hunting an end.
We are also working with members of the Welsh Parliament (Senedd Cymru) to secure a ban on snares and end the appalling cruelty of the shooting industry in Wales. Our team works closely with the Welsh Government and Members of the Senedd, particularly concentrating on these issues related to cruel sports.
Snaring in Wales
As in other parts of the UK, we continue to press for a full ban on the manufacture, sale, possession and use of snares in Wales. The League believes snaring is a cruel, indiscriminate, ineffective and outdated method of predator control. The League believes that regulation is not working, is ineffective in addressing animal welfare concerns and the only way to address this is to completely ban the manufacture, sale, possession and use of all snares.
Snares are common problem in Wales and are used mainly on 'game' bird shoots to protect the birds from predators so they can later be shot for 'sport'. Research shows that up to 51,000 snares may be in use in Wales at any one time.
A petition calling for a ban on snares signed by thousands of League supporters triggered a detailed inquiry by the Senedd Environment Committee in 2017. The Welsh Government accepted the inquiry's recommendations which laid out a route to banning snares. Annual Welsh Government reviews have since found a lack of evidence that voluntary guidance on snaring is improving animal welfare.
The time for a ban has come. The Welsh Government has now pledged to ban the use of snares during its current term of office. We believe these powers should be used at the earliest opportunity for a comprehensive ban on snares, including their manufacture, sale, possession and use.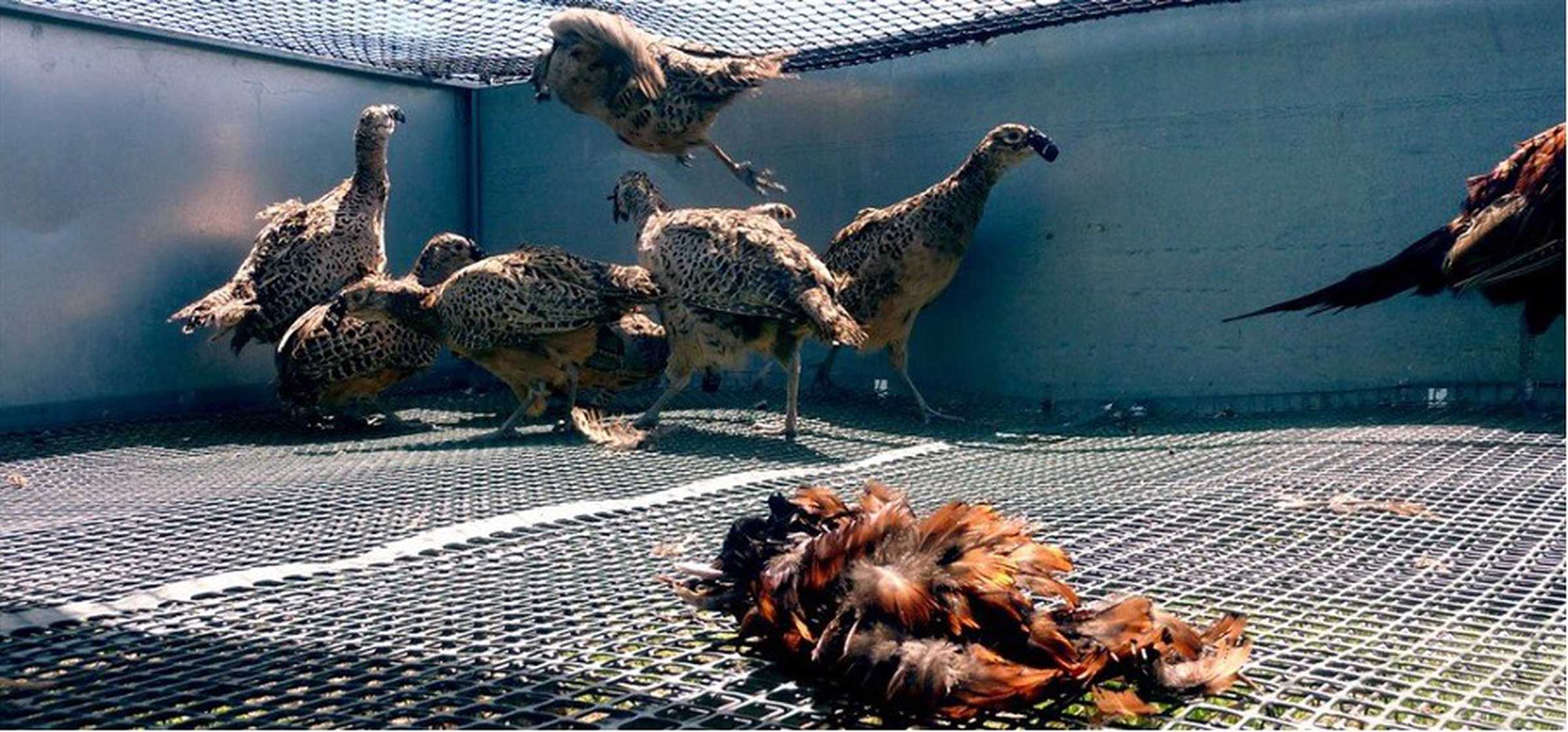 Shooting in Wales
'Game' birds used by the shooting industry are intensively bred with the sole purpose of being released to be shot for 'sport'. Millions of pheasants and partridges are factory farmed in Wales each year, with parent birds often confined to cramped, bleak cages to produce the eggs the shooting industry needs. Life in a cage causes distress and injury, and 'game' birds are not even covered by the basic welfare protections given to birds farmed for food, such as minimum space requirements.
Wales is home to the largest 'game' bird producer in Europe, which produces up to 800,000 eggs per week, with tens of thousands of breeding birds kept in cages. While some 'game' birds bred and reared in Wales are sold on to shoots elsewhere, Wales also has a commercial shoots of its own where birds are destined to be shot for 'sport'.
In 2018, a joint campaign by the League and Animal Aid led to a ban on 'game' bird shooting on government-owned land. However, 'game' bird shooting continues on privately owned land in Wales.
The Senedd Petitions Committee has since considered a 5,000 signature-strong petition calling on the Welsh Government to ban caged breeding. The Welsh Government has promised to restrict the use of cages for farmed animals, which we believe should include a ban on the use of cages to breed 'game' birds.

Hunting in Wales
Fox hunting is still a problem in Wales, even though it is illegal. The Hunting Act passed in 2004 applies in England and Wales and makes hunting wild animals with a pack of hounds for sport illegal. Having secured the passage of the Act in 2004, we have ensured its retention by successive Governments. We retain the support of the vast majority of MPs, despite sometimes fierce opposition from a small minority of bloodsport enthusiasts.
In July 2015, the UK Government attempted to weaken the Act by amending it through secondary legislation. Much of the support for hunting on the media focussed around hill farms in Wales, suggesting that hunting was required to control foxes which were killing lambs on the farms. However research shows that less than 2% of lamb deaths can be attributed to foxes, and League investigations have shown hunts capturing and raising foxes to be hunted, proving that the hunts are not practising 'pest control'.
The League continues to work with all political parties in Wales to maintain and increase support for the ban on hunting. We remain steadfast in our commitment to seeing the ban enforced, and making sure that all politicians know the reality of illegal hunting.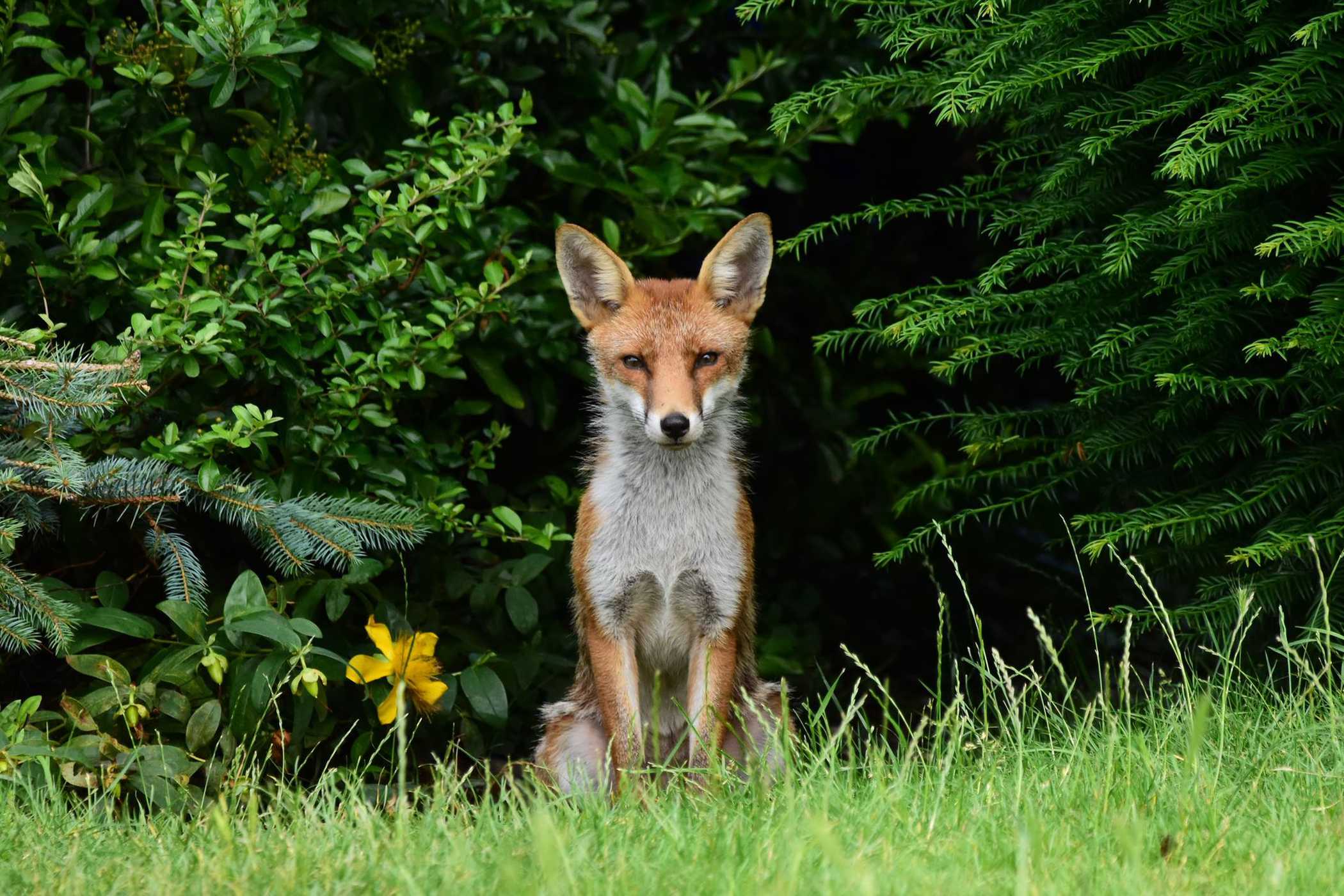 How can I help?
Contact your MSs and ask them to support a ban on snares and the caged breeding of 'game' birds.
Why not set up a Supporter Group in your area and get active with other like-minded people? To find out more, get in touch!