What is our Business Without Blood Sports pledge?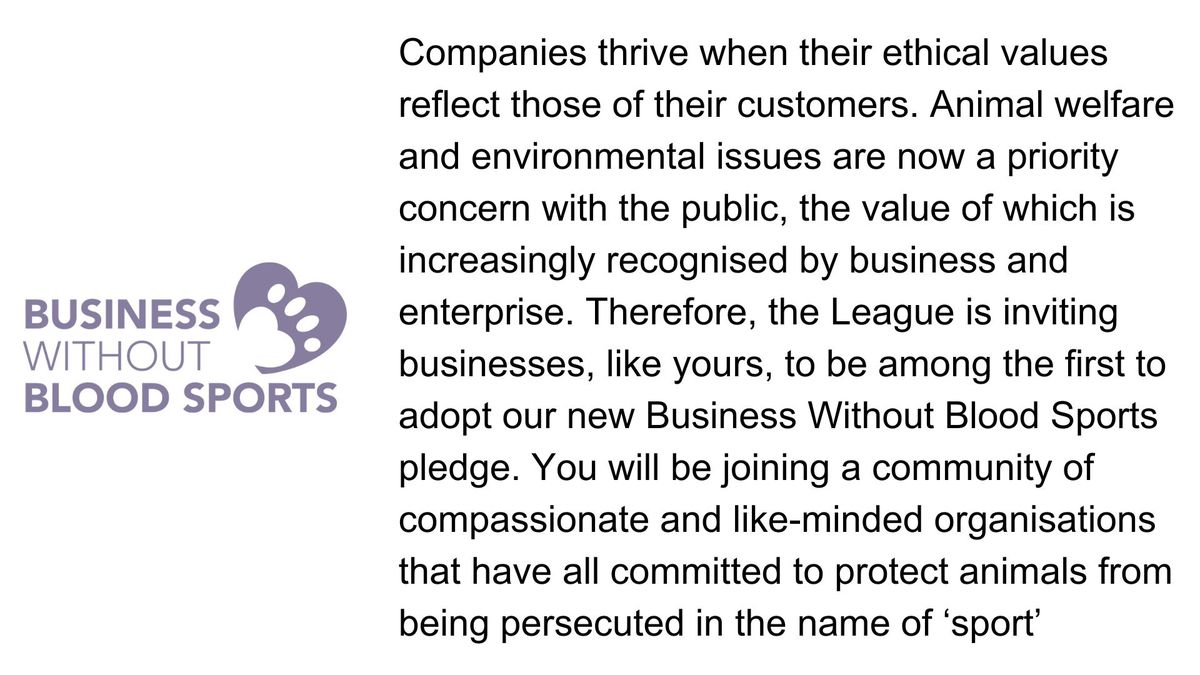 Why should your business join?

By joining over 150 other leading businesses whose ethical and social responsibility policies are similarly compassionate, your organisation will be better able to connect with a public that is increasingly discerning in its consumer choices. As a signatory to the pledge your business will be benefit from a close association with our charity. We will promote our pledge partners through our large media network and you will be invited to a parliamentary launch event attended by other ethically minded businesses, influencers and politicians. Our Business Without Blood Sports pledge is the first of its kind in the UK and costs nothing to join. By signing up you will directly protect animals from cruel sports. You will be a leading company, helping to set a precedent in creating a kinder society.
Nominate a company
If you don't run a company you can still help to support the Business Without Blood Sports pledge. You can nominate a business that you think would be a good fit for the pledge. The League will then get in touch with the company to see if they would like to join. Or if you work for a company that you would like to see sign up then you can use our resource pack to help show your employer the benefits of joining.