What is the Festival of Hunting?

The Festival of Hunting is now recognised as the annual showcase for the world of hunting - a 'sport' that was banned in 2005. Hounds representing packs from across the UK will be at the Peterborough venue on the Wednesday 19 July for the annual celebration, and we want to see it end. 

Hunts claim they are 'trail' hunting, but every season we see report after report that this is nothing but a sham and a smokescreen - a cover for old fashioned illegal hunting.
The media now knows, too. ITV News exposed horrendous footage of the Avon Vale Hunt digging out foxes and throwing them to waiting hounds, while Channel 4 News worked with Cirencester Illegal Hunt Watch to expose a terrified fox founded bagged and buried alive at the meeting of the Cotswold Hunt.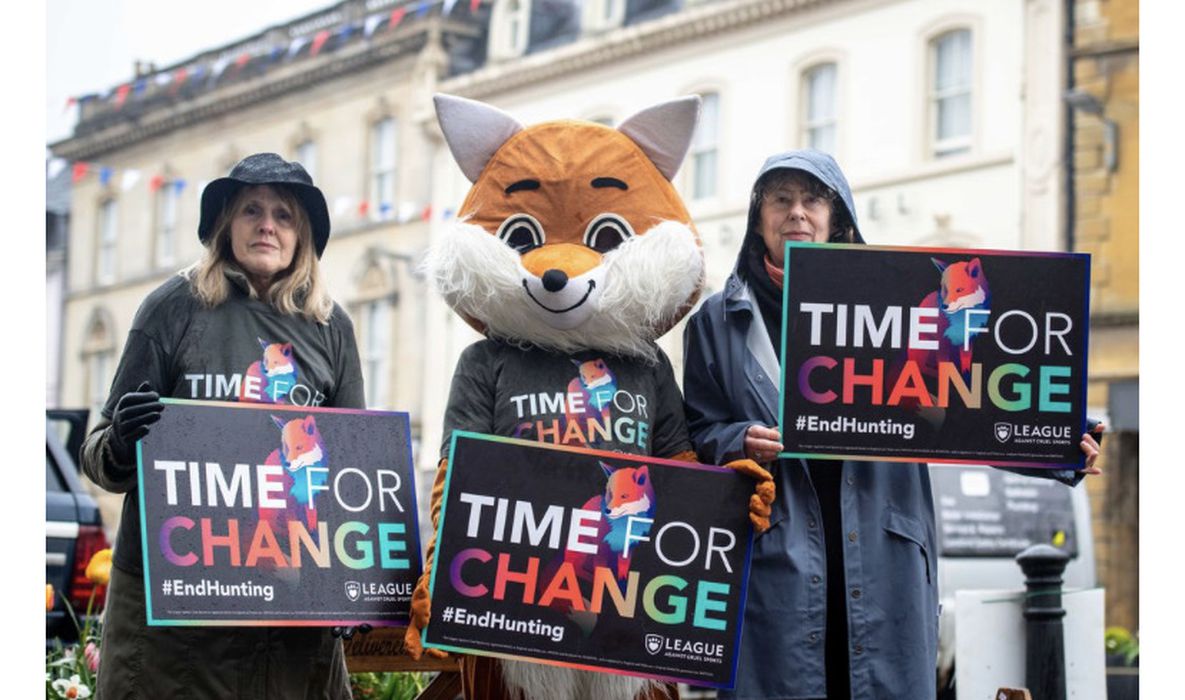 Statistics for the 2022-2023 season released by the League Against Cruel Sports in April 2023 show nearly 1,000 incidents of fox hunts wreaking havoc across the country, and this is likely to be just the tip of the iceberg. It seems that hunting continues as it did before the Hunting Act 2004 was introduced.
This is the last time the festival will be held at the East of England Showground in Peterborough, and we'd like to make it impossible for them to find a new home. So, we're busy contacting showgrounds to ask them not to host it. 
Is there a showground near you? Email us and we'll politely ask it not to host this festival in the future.
It is time for change.
It is time this festival was cancelled.
Hand out our end hunting leaflets
Help us be a voice for animals.
Read more