Scottish Government proposes full ban on all snares
The Scottish Government has confirmed today (Thursday) that it intends to propose a full ban on all snares, with no exceptions.
In a letter to the Rural Affiars and Islands Committee, the Minister for Energy and Environment, Gillian Martin said:
"...I have considered the licensing proposals put forward for the use of humane cable restraints and can confirm that my amendment at Stage 2 of the Wildlife Management and Muirburn (Scotland) Bill 2023 will be for a full ban on the use of snares and will not include a licensing scheme for any purpose. This decision has not been taken lightly, however the evidence I have seen demonstrates that the use of any kind of snare has unacceptable risks to animal welfare of both target and non-target species and that there are more humane alternative methods available."
The League Against Cruel Sports has welcomed the decision. Scotland Director, Robbie Marsland, Director said: "What a fantastic outcome. The League has been calling for a ban on snares for decades, and in that time we have presented the Scottish Parliament, the Scottish Government, and before that the Scottish Executive with countless examples of evidence illustrating the needless cruelty of these traps.
"Over the years our field workers have had to document and photograph an appalling array of mutilated foxes, exhausted badgers and even snared cats and dogs in order to demonstrate why these devices should be consigned to history. We are delighted that common sense has finally prevailed and the Minister is proposing to consign the use of these traps to history."
The Stage 1 debate of the Wildlife Management and Muirburn (Scotland) Bill will take place on 29th November.
Ends
Notes to editor
The League Against Cruel Sports is Britain's leading charity that works to stop animals being persecuted, abused and killed for sport. The League was instrumental in helping bring about the landmark Hunting Act. We carry out investigations to expose law-breaking and cruelty to animals and campaign for stronger animal protection laws and penalties. We work to change attitudes and behaviour through education and manage sanctuaries to protect wildlife. Find out more about our work at www.league.org.uk. Registered charity in England and Wales (no.1095234) and Scotland (no.SC045533).
Footage and images showing snares and a snared badger can be downloaded here and must be credited League Against Cruel Sports Scotland.
Media enquiries to Louise Robertson on 07930 539832 / louise@messagematters.co.uk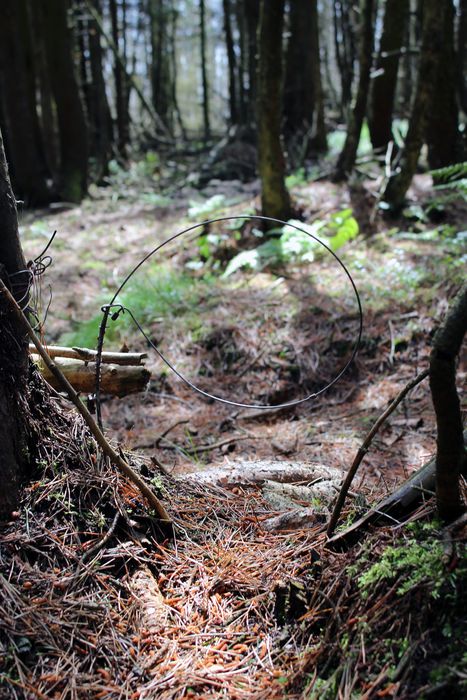 A brutal snare lies hidden in the countryside. (Credit: Wild Moors)