New chair of Board of Trustees at the League Against Cruel Sports
Thursday, October 6, 2022

Dan Norris is the directly elected Metro Mayor of the West of England. He was previously an MP serving as an environment minister in the last Labour Government.
Dan Norris, chair of the League Against Cruel sports, said: "The way we treat animals is a measure of a civilised society. I have no doubt that generations to come will look back at the cruelty we currently inflict and judge it as a stain in history. Throughout my life I have never understood why anyone would want to inflict senseless cruelty on any animal.
"I am immensely proud to become Chair of the League Against Cruel Sports. Their work is hugely impressive and their impact has been significant. When I was an MP in the last Labour Government voting for the fox hunting ban was a key and heart-warming achievements. Now I am determined to further play my part to ensure the League Against Cruel Sports goes on to more and greater successes and achievements."
Andy Knott, chief executive of the League Against Cruel Sports, said: "I am delighted to welcome Dan to the Board of Trustees, and particularly as our new Chair.
"His longstanding commitment and steely determination to end animal cruelty, along with his distinguished record of public service and campaigning, will help us bring yet more protections for animals persecuted for fun."
Dan was co-opted as a trustee at the League Against Cruel Sports on April 11, 2022 and ratified by members as the new chair after the AGM on October 1.
ENDS
Notes to Editors
Photo: Dan Norris is pictured with his dog Angel.
For more information or interview requests please contact the League Against Cruel Sports Press Office on 01483 524250 (24hrs) or email pressoffice@league.org.uk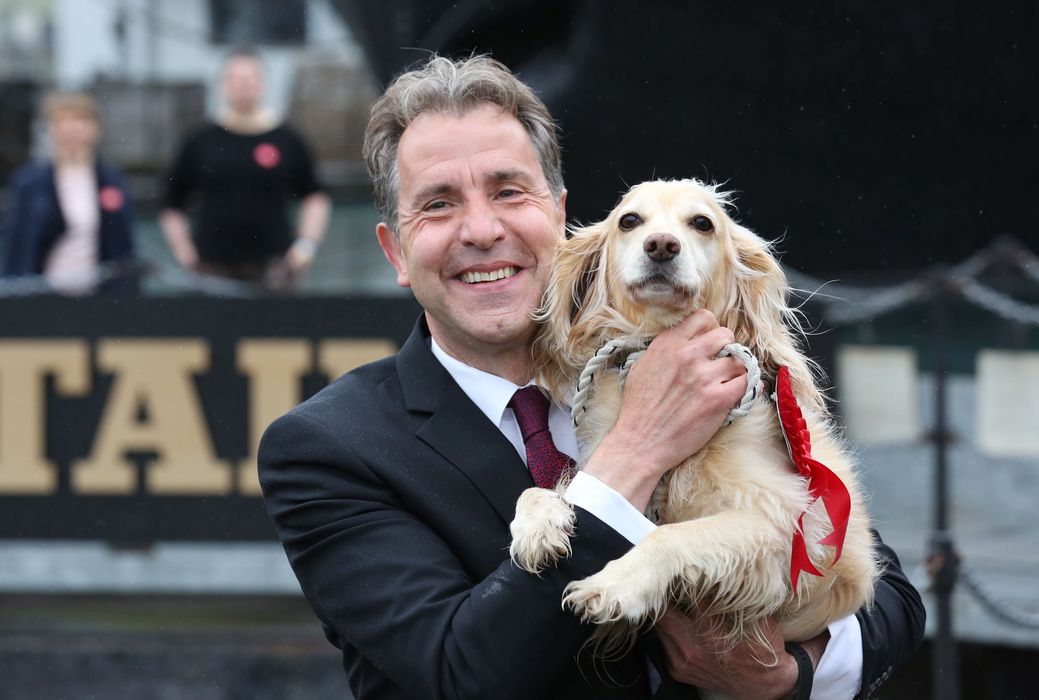 Dan Norris with his dog Angel