Mapping out the future of hunting
Posted 22nd November 2021
Our intelligence officers gather and analyse information and intelligence relating to cruel sports, so that we can create campaigns based on intel good enough to influence policy makers.
Back in 2019, our intelligence team created a ground-breaking interactive map which highlights where all hunts are active in Britain.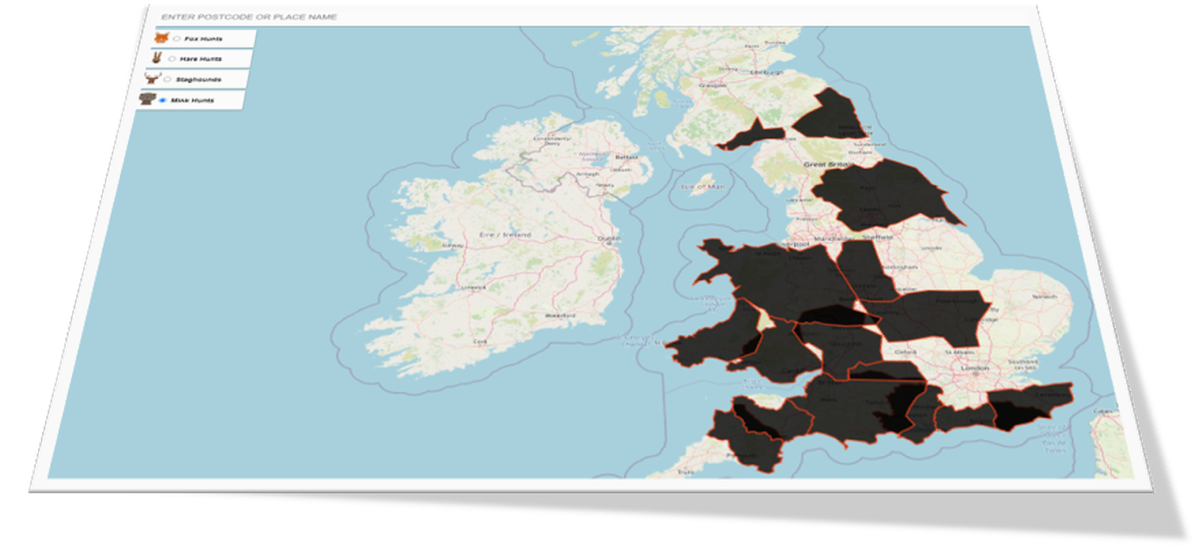 Known as the map of cruel sports, not only is it a visually simple tool for those seeking answers on local hunts, but it is also a way for our investigators to monitor each hunt's territory, any mergers with neighbouring hunts, or if they cease to exist.
After the Hunting Act came into force in 2005, many people assumed that hunting with dogs was consigned to the history books. Unfortunately, that isn't the case and as we've seen with the recent trial of Mark Hankinson, former director of the Masters of Foxhounds Association – trail hunting is a smokescreen for the real thing.
Previously the map included fox hunting, hare hunting and stag hunting, but this year we have added mink hunting – a secretive sport that also impacts other wildlife populations.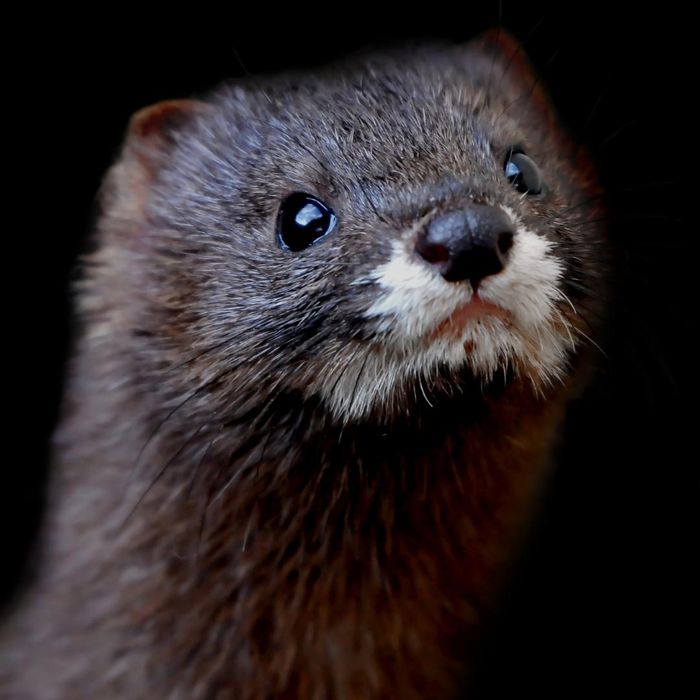 With the bonus of mink hunt locations now available, we are currently the only charity in this field to have created a map showing locations of four different types of hunt across England, Scotland, Wales and Northern Ireland.
As with other hunting, mink hunting is an illegal activity under the Hunting Act 2004.
Despite this, mink hunting continues and can be seen taking place along riverbanks with otterhounds or older foxhounds.
As with many animals, hounds are indiscriminate in their hunting and when faced with an otter on a mink hunk, it is highly likely that it will be killed. As such, along with habitat disturbance and the cruel nature in the way the otter and mink are killed, there are several offences committed because otters are a protected species.
How does the map work?
By inputting a postcode or placename into the search bar, you can identify all the hunts in that area, the territory in which they hunt and what uniform they wear.
Clever stuff, hey?
The reality is this: there are currently 190 active fox hunts, 75 hare hunts, six deer hunts and 18 mink hunts recorded on the map, and we need your help.
How?
Since the launch of our 'map of cruel sports', we have seen a high number of people contact our Animal Crimewatch team with up-to-date relevant information on where hunts are active and what changes have occurred - if any.
This is vital in helping us make sure the map is as accurate as it possibly can be.
Additionally, as well as being informative, the map allows you to contact your local councillors and ask them to stop illegal hunting that could be masquerading as trail hunting, exempt hunting or hound exercise, as well as hunts meeting on public land – click on the red button titled 'ban hunting here', when selecting a location.
Without your help we would not be able to create maps such as this or carry out the work that we do, so please do continue to keep us updated on hunts in your area by contacting our Animal Crimewatch team today.