League Against Cruel Sports at political party conferences
For the past few weeks, the League has been busy travelling the country speaking to politicians at party political conferences about hunting and other animal welfare issues. In what could be the last conference season before the next general election, this was a key opportunity to push all parties to adopt positive, impactful plans to improve animal welfare.
Write to your MP today to bring their attention to the campaign to strengthen the Hunting Act.
We kicked off proceedings in Bournemouth for the Liberal Democrat autumn conference, eager to hear the party expand on their existing environmental policy. Although still lacking concrete policies at this stage on animal welfare, we anticipate these will be developed over the coming months.
It was encouraging to meet with so many Lib Dem MPs and candidates to hear of their personal support for strengthening the Hunting Act. We were able to showcase our latest polling showing the overwhelming levels of public support for strengthening the law on hunting, including in seats the Lib Dems will be targeting at the next general election.
Next on our tour was Manchester for the Conservative party conference. This comes hot off the heels of the recent passage of the government supported Animals (Low-Welfare Activities Abroad) Act 2023, which provides opportunities to combat low welfare tourism activities abroad.
At the conference, there seemed to be a continuation of the recently much publicised rowing back of environmental measures. While government ministers were keen to express support for nature and biodiversity, this was lacking in specifics and seemed in contrast to the wider mood. Similarly, this was further degraded by Secretary of State for the Environment Therese Coffey MP's public support for shooting. For a government that promised so much on animal welfare early in its tenure, its failure to follow through on so much of what was promised is disappointing.
However, it's encouraging that even in this climate, all MPs we heard from explicitly said they would not support a repeal of the Hunting Act when asked. Whilst it's evident the Hunting Act is not enough to protect animals, it's reassuring the Conservative Party continues to recognise the public sentiment is firmly against the weakening of this popular piece of legislation and the minimal protections it does offer. To reflect the views of the public at large, we will continue to urge them to maintain this position and strengthen it to support an effective hunting ban.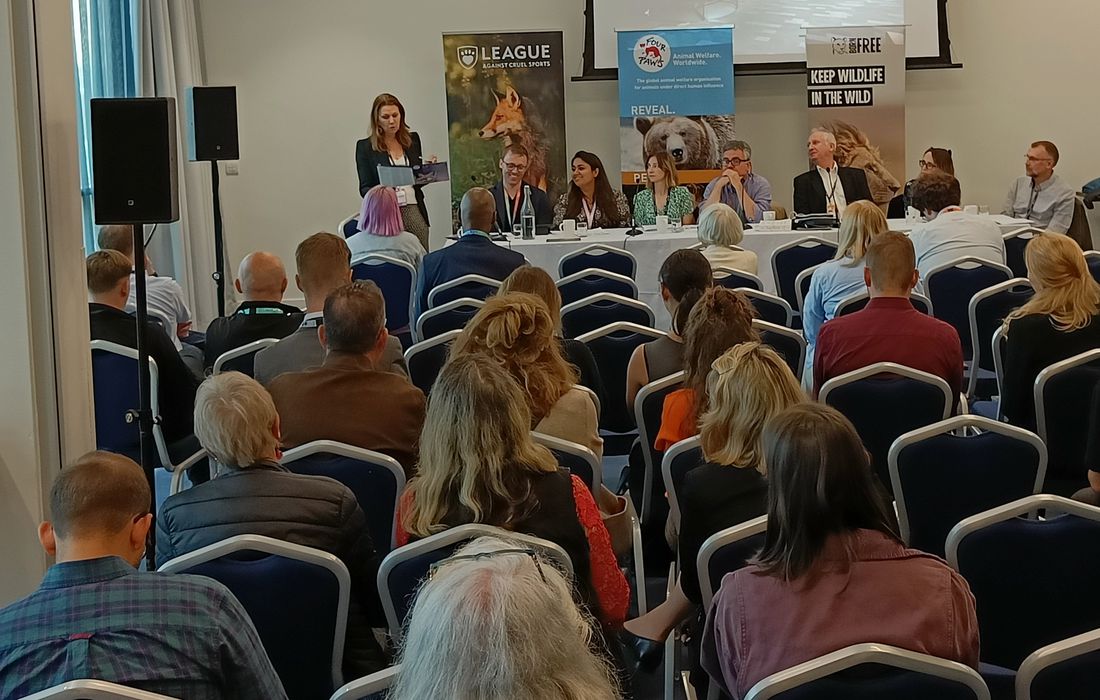 Over in Aberystwyth, Plaid Cymru held their annual conference with Shahinoor, our new Public Affairs Officer in Wales, attending. Plaid Cymru play an influential role in the Senedd with 12 members representing the party. We were able to speak to most members of Senedd, including new leader Rhun ap Iorweth and bring to their attention our campaign to ban cages for breeding pheasants and red-legged partridges. Overall, we received a positive response in our engagement with Plaid Cymru members and we hope to forge a positive working relationship to improve animal welfare in Wales.
Last , but not least, was Liverpool for the Labour Party Conference. Our highlight was a League co-hosted panel event, at which it was very welcome to hear shadow minister Daniel Zeichner re-confirm Labour's commitment to strengthening the law on hunting with dogs.
Yes we are going to tie up loopholes in the Hunting Act because it absolutely isn't working in the way it was intended"
Daniel Zeichner, Shadow Minister for Farming, Food and Fisheries
Our panel event, titled Why the wildlife protection and animal welfare vote matters at the next election, gave the League, other charity partners, Daniel Zeichner MP and Baroness Sue Hayman, both spokespeople for Labour on the environment, the opportunity to discuss the importance of animal welfare to voters. There was strong support across the panel and the audience for Labour to demonstrate its commitment to the strongest possible animal welfare standards.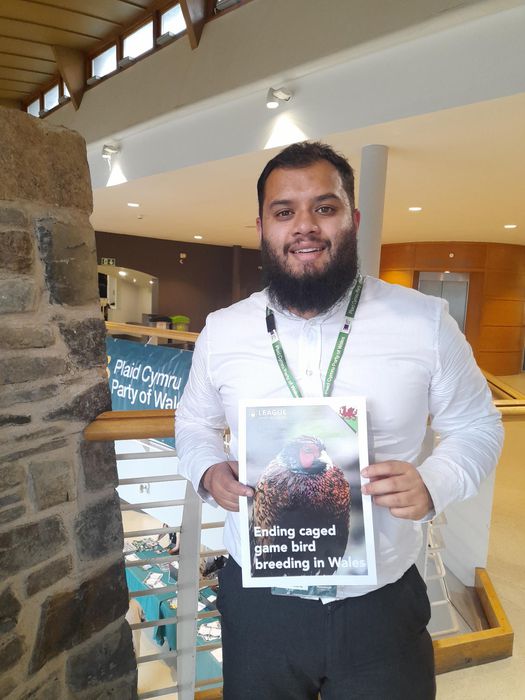 Elsewhere, in a vote by conference delegates, Labour endorsed a recently produced national policy forum document, setting out Labour's policy heading in to the next general election. This included a commitment to strengthen the law on hunting. The manifesto should reflect this document giving us our strongest indication yet that Labour will fight the next election with a commitment to strengthen the Hunting Act.
It also was positive to be able to meet with Steve Reed MP, the newly appointed Shadow Environment Secretary, to discuss the importance of maintaining, and strengthening, commitments to animal welfare. We look forward to working with him on issues that matter to our supporters, including hunting, shooting and snaring.
With party conference season, for England and Wales at least, drawing to a close, the focus of parties and the League is now firmly on an election that is likely at most a year away. As we have been busy showcasing to parties, a strong set of animal welfare policies is a significant vote winner. Write to your MP today to ensure that they are aware of the need to strengthen the Hunting Act.
We urge all parties to reflect this in their manifestos. Our team will continue pushing for all political parties to adopt stronger animal welfare policies at the DUP conference in Belfast and the SNP conference in Aberdeen this week.