It's 6pm on 3 August 2022 and it is a lovely warm summer evening as I drive down a country lane, not far from the League's Baronsdown wildlife reserve, when something catches my eye. To the uninitiated it would be an innocuous enough scene; a lorry parked in a field with a few other vehicles and a single horse trailer. A couple more vehicles are parked at the far end of the field and a small group of people are standing on the hillside above, next to a small wood. A young boy is riding his mountain bike around the field. Then, two men on a quad bike drive through the field to join the group of people and they all look towards the wood.
It is more than 15 years since the Hunting Act 2004 came into force, but this is the same scene that I have witnessed on many occasions at this time of year, and in this very same place, over the past 22 years. A blast from a hunting horn confirms that this is the Dulverton Farmers Foxhounds training their young hounds to kill foxes in a cruel activity that used to be called cub hunting but is now known by a variety of code words that try to mask the truth.
There is the sound of hounds barking and another toot from the huntsman's horn and I feel helpless, as all I can do is watch from a distance, knowing what is going on just out of sight inside the wood. Suddenly, I see movement and I turn just in time to see a fox cub stealing away across the field and through the gateway where I am parked. The poor creature looks petrified as it glances nervously behind it and makes good its escape. Fortunately, no one else has seen the fox and for the moment I feel relieved that at least one fox has got away, while at the same time feeling angry that this young cub has been subjected to this terror. The horse trailer that is in the field starts to move my way and I move to let it through. A small girl, barely school age and dressed in horse riding attire, holds open the gate. It is a desperately sad scene. What chance does that child have of developing compassion towards nature when her mother teachers her that being cruel to animals is not just acceptable, but a desirable thing to do.
I can do no more and I leave, more determined than ever that hunting must be stopped for good.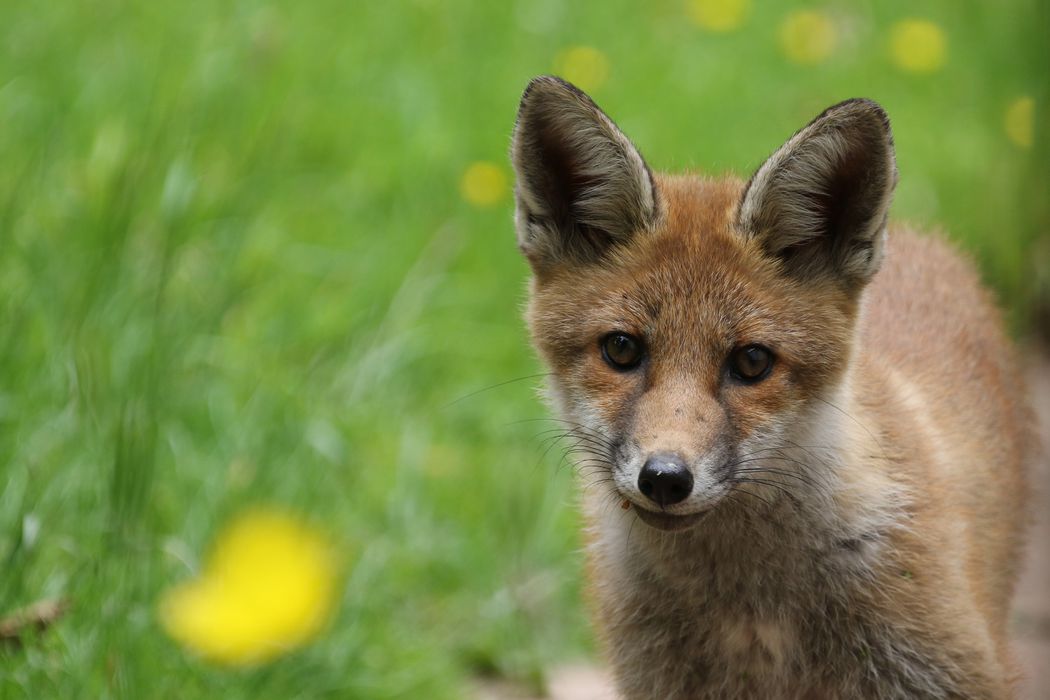 Fox cubs are targeted by hunts training their hounds