One of the most harrowing aspects of our work defending animals from abuse in the name of 'sport' is hearing from our supporters and members of the public; not just about the animals being pursued by hunts, but also the wider impact hunts have on their lives and their communities. Whether it's trespassing on private property, intimidating anyone who dares to stand in their way, or having to watch the hounds chase farm animals or even pets, it's always sad to hear.
It is distressing enough to see animals chased and killed for sport without having to deal with the chaos caused by hunts. That's why we've produced this pack of information to help the victims of hunting. The pack contains information on a wide range of issues and, hopefully, you'll find it informative and helpful.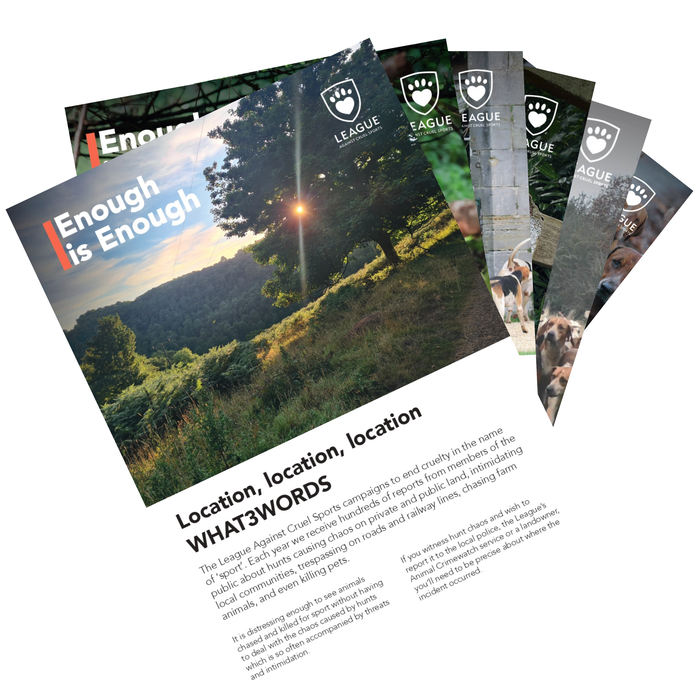 Fill in the below form to request a digital download or for a physical pack to be sent to you in the post.