What happened in the 2021-22 fox hunting season?
How common was fox hunting in the 2021-22 season?
During the latest season, from November 2021 to April 2022, a shocking 568 incidents related to fox hunting were reported to us. That represents a 113% increase on the previous year.
This sharp increase was to be expected; it marked a return to 'normal' following the limitations of the Covid-19 pandemic. However, it is nonetheless a deeply disturbing development.
What have the hunts been doing?
The table below shows a breakdown of the types of reports we received during the 2021-22 season:
| | |
| --- | --- |
| Report type | Percentage of total reports |
| Illegal hunting | 3% |
| Hunt havoc | 5% |
| Report of a hunt | 15% |
| Report of a meet | 17% |
| Other | 60% |
The second most common type of report we received was simply reports of a hunt; in each of these cases, people observed fox hunting while it was happening. The most common type was report of a meet; in these cases, people typically observed groups of hunters about to go fox hunting.
Reports of illegal hunting were rarer, but nonetheless disturbingly common. This season, there were 18 reports of illegal hunting. That represents an increase on previous seasons.
Fox hunting is a cruel pursuit. However, this is not the only issue with this 'sport'. Every season, several hunts engage in additional antisocial behaviours in the process of chasing fox cubs. Hunt havoc refers to these behaviours: the ways in which the hunts cause problems and aggravation to the communities around them.
Every season, several hunts engage in antisocial behaviours in the process of chasing fox cubs."
In the 2021-22 season, we received 30 reports of hunt havoc; most of these referred to the death, injury or distress to another animal including alpacas, domestic dogs and horses, or misuse of quad bikes by the hunts.
The 'other' category in the above table refers to other types of hunt-related information, much of it determined by our professional Investigators in the field.
Overall, the reports we received covered 58 different hunts, spread against 30 different counties.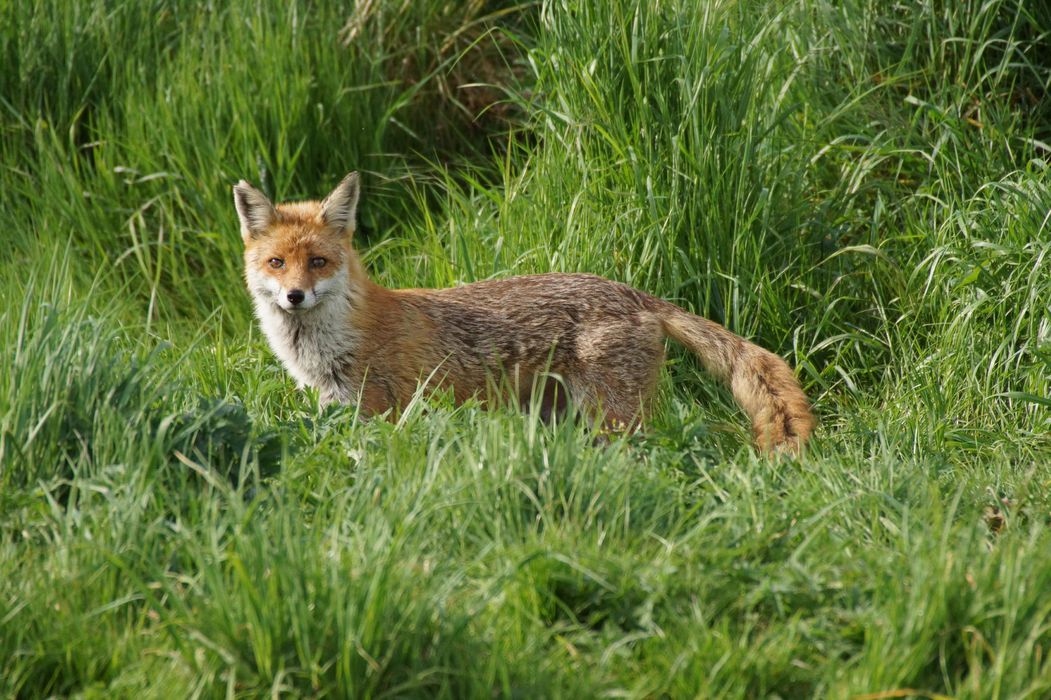 This season, where did fox hunting take place?
This is the section you'll want to read if you're concerned fox hunts may be taking place in your area.
The maps below compare the spread of fox hunting incidents in the 2021-22 season.
The green points represent reports of illegal hunting and reports of a kill.
As you can see, Cumbria was a hotspot of confirmed illegal hunting cases last season.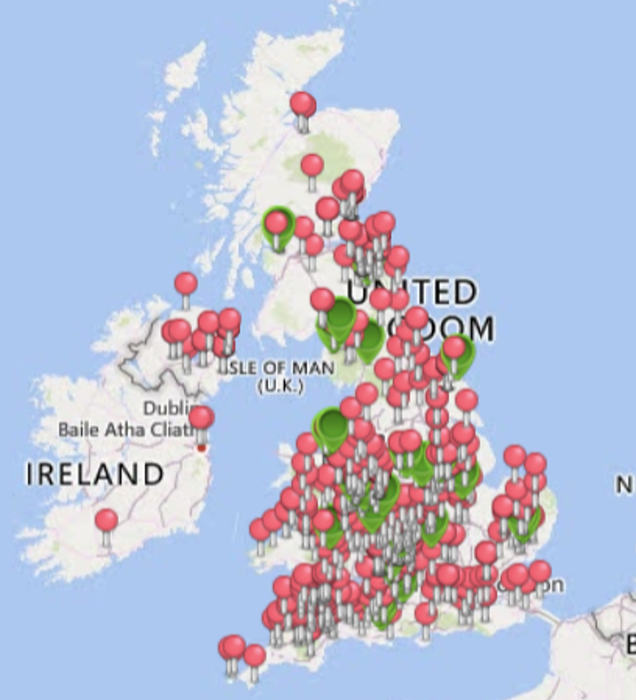 Map of fox hunting reports 2021-22
Below are the counties in which the most hunt reports were filed last season:
Gloucestershire
Shropshire
Devon
Somerset
Fife, Scotland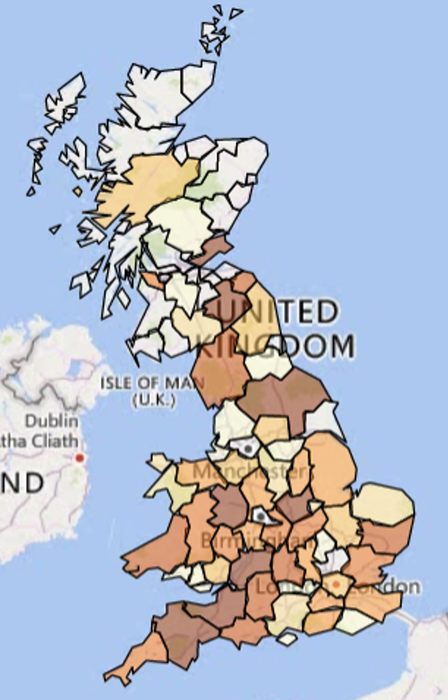 Fox hunting report prevalence by county
As you can see, there were an especially high number of cases recorded in the southwest, particularly Somerset and Devon, and along the border between Gloucestershire and Wales. This is sadly unsurprising, since a high number of hunts continue to operate in this area.
The high number of cases in Scotland meanwhile, is mostly down to how active our professional Investigators have been in this area. They've been able to document activity that would never have seen the light of day otherwise.

How do League professional investigators fit in?
Over the past fox hunting season, our dedicated professional investigators have been out in all weathers, recording vital information to tackle the cruelty of fox hunting.
They recorded the activities of 30 different hunts over 24 different counties, gaining valuable information to inform our campaigning work, and prosecutions.
In the 2021-22 season, the League was aware of, or involved in, 25 possible prosecutions, including five with multiple offences.
Meanwhile, our investigations team continued to run our crucial Animal Crimewatch reporting service, which was the source of a vast majority of the reports of fox hunting that we received this season. Animal Crimewatch is a service through which you can report evidence of hunting. To learn more about it, please click below: