I won't be going back on the plane. That's for sure. But I'm glad I had the experience.
If you asked my friends to describe me, they would probably say two things. Firstly, that I love animals. Secondly, that I'm always up for a challenge.
My dog can attest to that first point. And the second is self-evident; over the years, I've found myself tackling an electric fence during a Tough Mudder, climbing up high fences, and climbing down the Spinnaker Tower – on the outside.
I've taken on these challenges not only to push myself, but to raise as much money as I can for the League Against Cruel Sports.
I recently took on my biggest challenge yet.
I had been considering doing a wing walk for some time. It was on my bucket list. But in practical terms, I wasn't sure what to expect.
Let me tell you, a wing walk involves strapping yourself to the wing of a plane and staying put while it takes off, flies in a pattern, and then lands.
The wing walk I signed up for was supposed to take only ten minutes. But when you're as afraid of heights as I am, ten minutes is a long time to be in the air.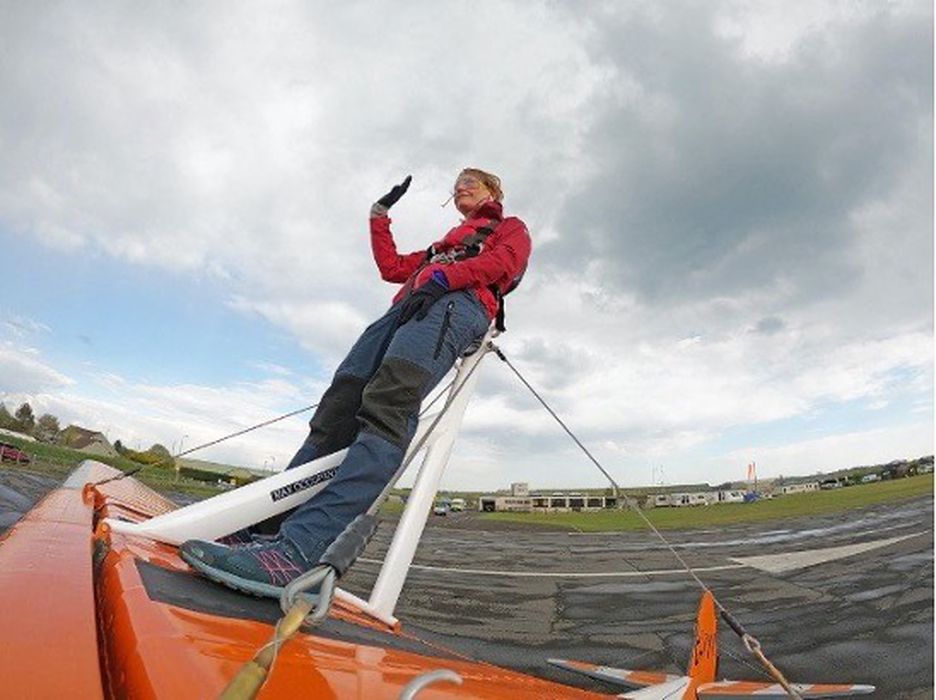 I had one practice run before the real flight. One chance to test out my safety harness and decide whether or not to go through with the actual wing walk.
As I approached the plane, it looked bigger and taller with every step forward I took. By the time I was right in front of it, I was craning my neck to look up at the place where I would be standing.
That was when I first felt afraid. But I also felt excited; excited to see what it would be like up there. Excited to do my part for animals by going through with the challenge.
I will sign off here for today, but look out for the next part of my story next week and I'll share the next part of my story.
In the meantime, click here to learn more about how you can take on your own challenge for the League. It doesn't have to be as daring as mine.