The end is nigh for fox hunting in Scotland
Author: Robbie Marsland, Director of Scotland and Northern Ireland.
Don't you just love it when a plan works? Thanks to you, this is one of those occasions.
Seven years ago, the League in Scotland set itself the task of strengthening the loophole-ridden fox hunting ban and to 'really' ending this cruel sport.
First, we proved the current ban wasn't working by sending our professional field workers to film what the ten mounted hunts were up to in the Scottish countryside. That incriminating evidence led to the Government asking a senior Law Lord to undertake a review of the Scottish fox hunting ban. He concluded that "traditional fox hunting" was still going on.
Next, the Government began a long consultation process about what changes should be made to the legislation. The need for change was starkly illustrated by a member of the Jed Forest hunt being found guilty of illegal hunting, thanks to our footage showing what they were up to. We knew the public was behind us when almost a thousand people joined our For the Foxes march and rallied outside Parliament.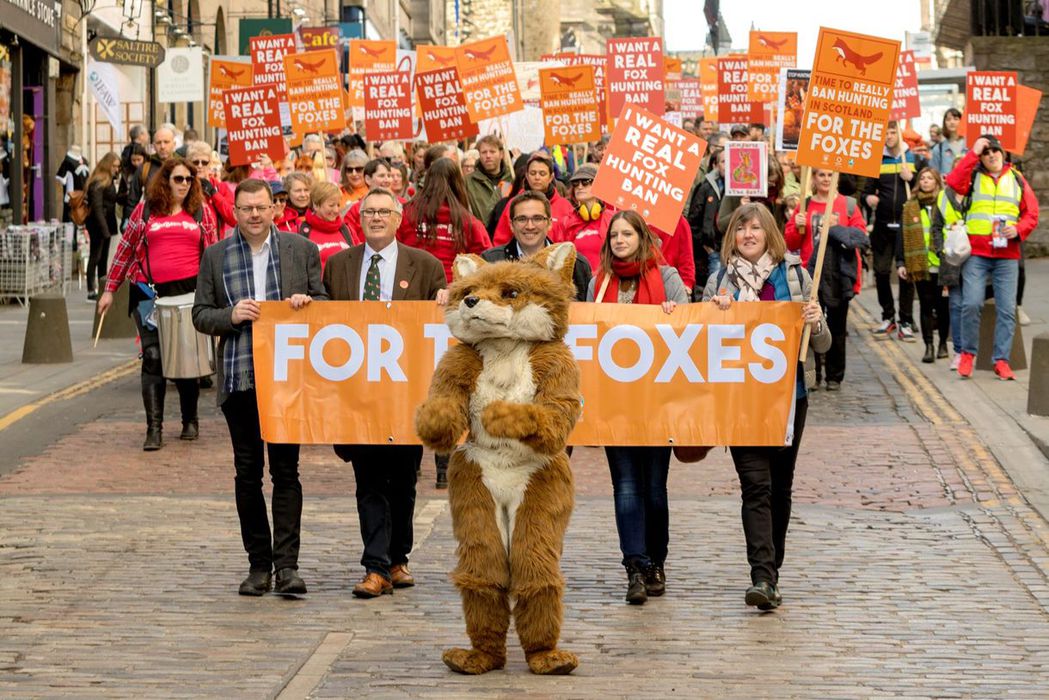 We were then hit with a two-year delay while Covid 19 ravaged through Scotland, and Parliament was busy dealing with it. But finally, on Friday 25 February, the day after we handed the Scottish Environment Minister, Màiri McAllan, a petition signed by over 26,000 people, the Government published a new Bill that we think will go a long way to really banning hunting in Scotland.
As ever, there is a long way to go, and the devil will be in the detail, but we have high hopes this Bill will finally bring an end to people encouraging packs of hounds to chase and kill foxes across the Scottish countryside.
We couldn't have achieved this without your support, and I want to thank you for all your efforts and contributions that have got us this far.