Enough is Enough
Author: Katie Richards – Communications Officer
We're launching a campaign with a simple aim: for the next general election to be the last one at which hunting with hounds is an issue open to debate. We are inviting you to join us in saying enough is enough – end hunting for good.
Hunting with dogs continues 17 years after the Hunting Act 2004 came into force, with people and animals let down by a law in place to protect them and by those meant to enforce it.
Since the leak of explosive training webinars from the Hunting Office in which more than 100 huntsmen were taught how to get away with old fashioned illegal hunting, major landowners have denied hunts access to their land. Not only that, but the public are finally beginning to see what we've all known for a long time - that 'trail' hunting is just a smokescreen. But we need to do more to ensure it's ended for good.
That's why we've launched our Enough is Enough campaign.
It aims to highlight the havoc that hunts cause in communities across the country and, as part of the campaign, we want to give you the chance to stand up and tell your story.
We are hosting a series of panel events in areas where hunting is rife. Each event includes panellists from law enforcement to animal welfare experts, with local politicians from each party also invited.
But, more importantly, we're inviting you to take part; to share your experiences of illegal hunting and ask what's being done about it.
Additionally, if you have an event coming up in your constituency, please email your MP and ask them to attend.
First stop, Plymouth
The first in the series was held at the University of Plymouth with residents joined by panellists Luke Pollard, Plymouth MP and former Shadow Secretary of State for Environment, Food and Rural Affairs; Paul Netherton OBE, Former Deputy Chief Constable of Devon and Cornwall police; Emma Judd, Deputy Director of External Affairs, League Against Cruel Sports; and Charlie Moores, Off the Leash podcasts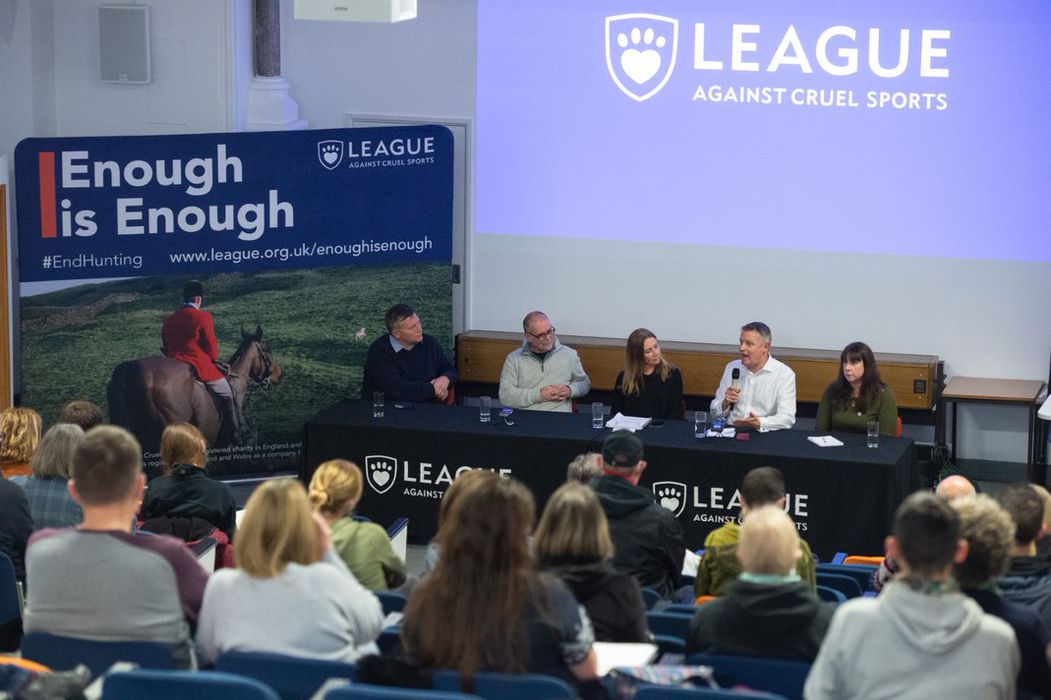 We heard a very emotional story from a resident who wished to stay anonymous due to intimidation by the hunts. She said:
We wake up every Tuesday and Saturday in dread that the hunt will come on our land and harm our animals. We are in our 60s and are terrified to publicly speak about our situation because we have been threatened and intimidated by the hunt."
Supporter
All too often we hear stories of people terrified in their homes and we are in awe of the courage the resident showed when telling her story to the audience.
Have we let the people down? The answer is yes. The reality at the end of the day is that we have limited resources and those resources have to go where it matters most, and that may not always be policing hunts."
Paul Netherton, former national Police Chiefs Council lead for fox hunting, speaking at our Plymouth panel event.
Second stop, Cheltenham
Our most recent event was held in February at the University of Gloucestershire. Again, the panel
consisted of experts across various fields, including: Councillor Max Wilkinson, Cabinet Member for Climate Emergency at Cheltenham Borough Council; Kate Parker, Wildlife Crime Campaign Manager, Naturewatch Foundation; Nick Weston, Head of Campaigns, League Against Cruel Sports; and Denise Taylor PhD PIEMA, Sustainability Practitioner and Environmental Educator. Denise put forward the successful motion to ban trail hunting at the National Trust AGM in 2021 where members voted to ban hunting on National Trust land.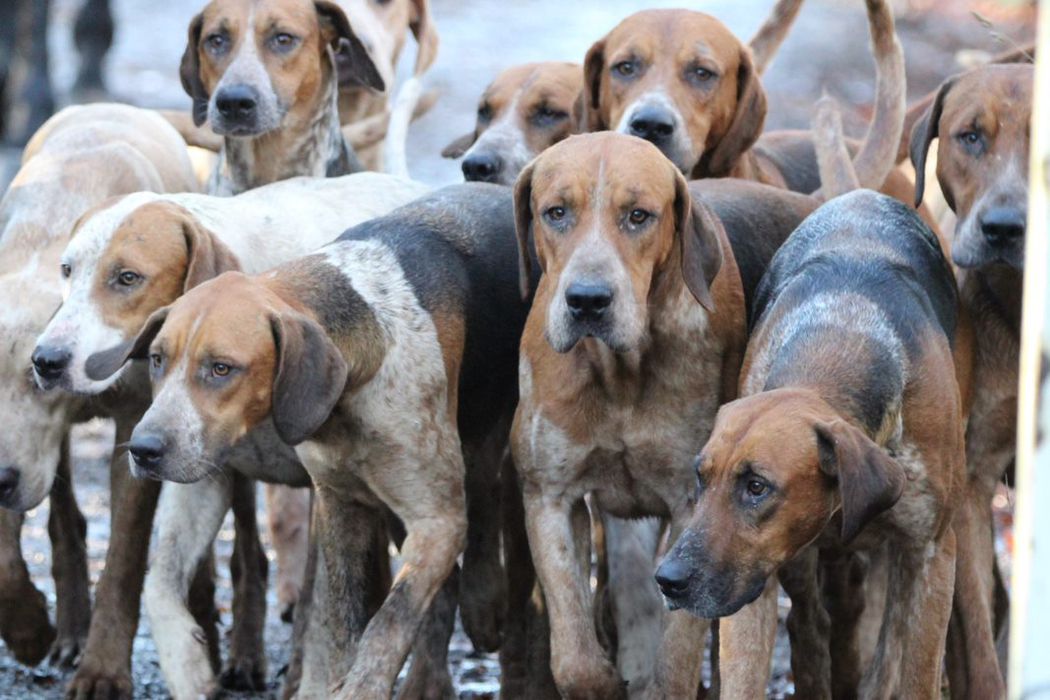 One former police officer explained how he was shocked at the lack of priority placed on hunting. He said:
I don't want to diminish what the police are doing at the moment but I know, certainly in this county, the wildlife crime team is mainly made up of police crime support officers who have no police powers, no investigative training. Even my ex-uniformed colleagues, if hunting cases were placed in front of them, they would have very, very slopy shoulders."
Former police officer
What has been clear from the start of these events is how courageous our supporters are, even in times of fear over repercussions of speaking up.
You, our supporters, are what drive our campaigns to succeed, and we want you to know you have a voice that is listened to.
Thank you for taking the time to tell your stories.