When it comes to protecting wildlife for the foreseeable future, it's imperative we educate future generations and cultivate their positive relationships with our flora and fauna.
We were delighted when our youth ambassador, Megan McCubbin, kicked off spring with the League of Animals Kids Creative Competition, and our young supporters did not disappoint. From pencil to photography and sculpture to moving video. We received more than 95 creative entries to the brief of celebrating British wildlife.
After a very hard decision-making process, it was Esther's turtledove artwork that caught Megan's eye for our 10-16s category winner; a narrated film with artwork and original poetry capturing the turtledoves specific character and appearance.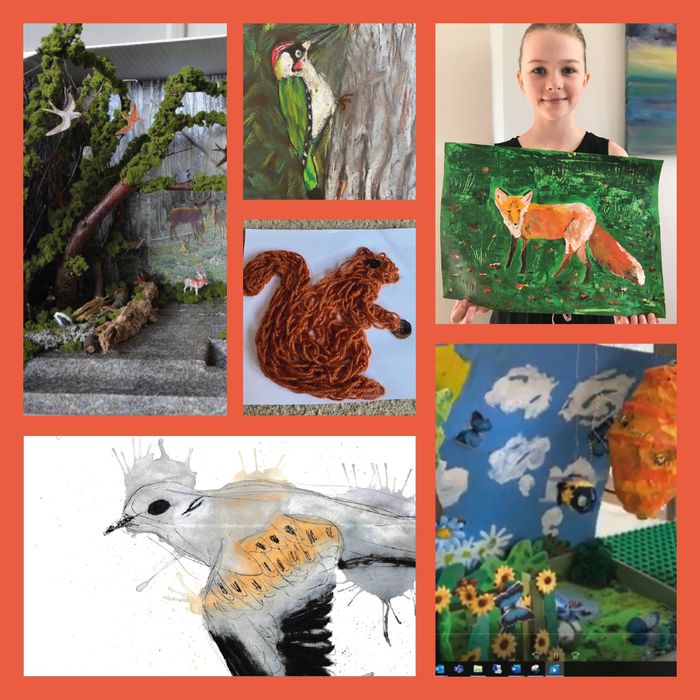 Our under 10s category was won by Abigail who produced an intricate woodland scene created from bits and pieces collected on wildlife walks and meticulously curated into an imagined wildlife habitat.
Other winning entries included Lewis' pastel representation of a woodpecker and Poppy's very colourful representation of a fox. Megan was completely overwhelmed with the high quality of the entries, making it very difficult to choose our winners.
It has been hugely rewarding to see such vast talent and appreciation for wildlife amongst our youngest supporters. We think if young people like these are the future, the next generation of wildlife is in very good hands.