Last year we called for a parliamentary debate on greyhound racing after a petition on the UK parliament website, calling for it to be banned, reached over 100,000 signatures.
According to the industry's own figures, at least 200 greyhounds tragically died trackside at stadiums across Britain last year and 3,575 were injured, despite a racing schedule reduced by a third due to Covid-19.
The petition called on the Government to introduce legislation that abolishes greyhound racing via a managed shutdown of activities that ensures the welfare of the redundant dogs through a levy on the industry.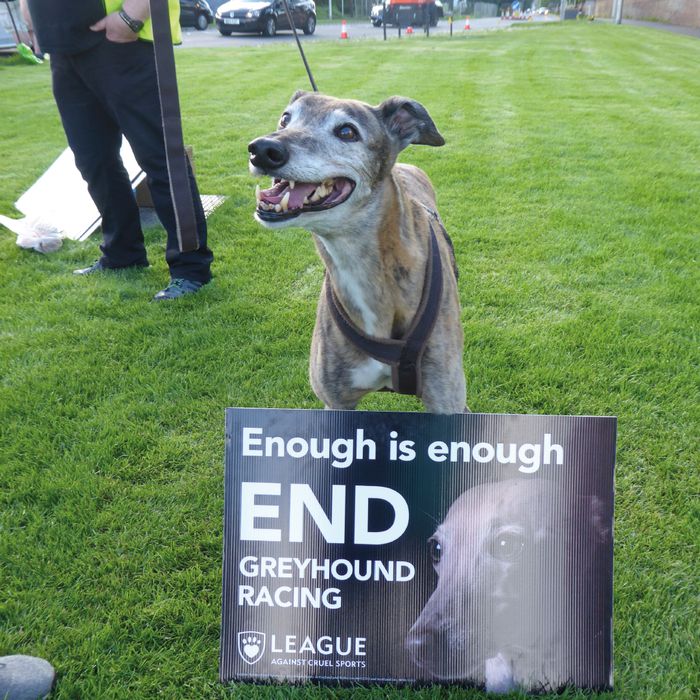 The Government responded towards the end of the year stating, "DEFRA supports high welfare for racing greyhounds, considers that welfare concerns are being addressed in many ways, and believes a ban is unnecessary". We disagree, as do more than 100,000 others and we await the date of when this will be debated in parliament."
In July we joined a protest with the Shut Down Towcester Racecourse group, outside Towcester racecourse ahead of the industry's most high-profile event, the Greyhound Derby. Since the reopening of the racecourse there has been a lot of support from local residents who do not want this 'sport' on their doorstep.
In November we partnered with PETA and Oxford Vegan Action, asking residents to back our campaign to prevent greyhound racing returning to the Blackbird Leys Stadium. Despite being closed in 2012 due to the declining popularity of the sport and the area around the stadium becoming very run down, Galliard Homes, which owns the stadium, was forced to make a U-turn and signed a 10-year lease with greyhound racing promoter Kevin Boothby, managing director of Henlow Racing.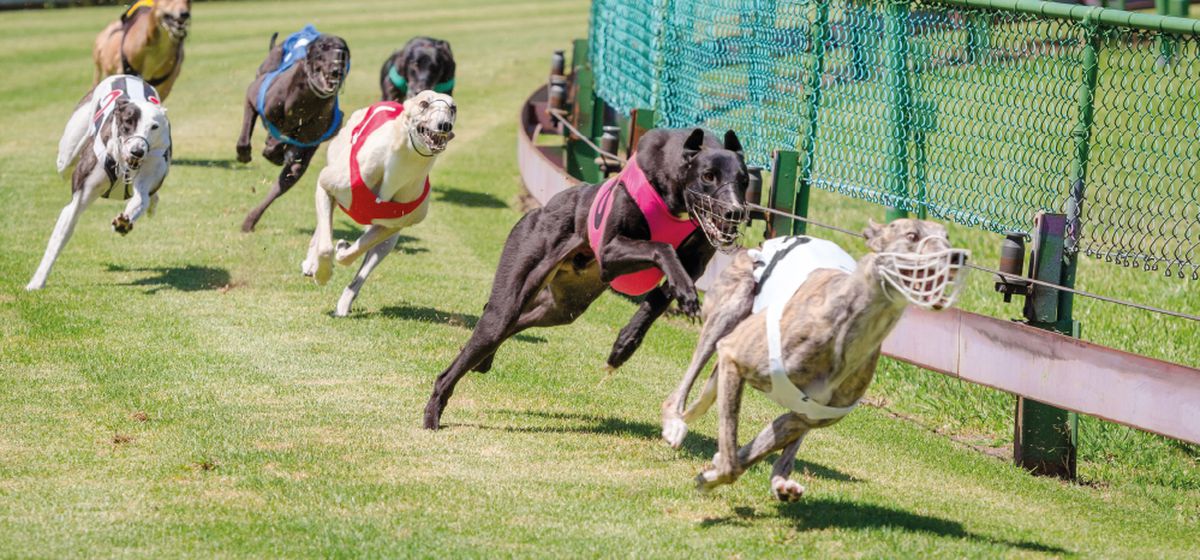 League staff and volunteers gathered on the streets of Oxford to urge the public to take action and sign the online petition calling on Oxford City Council to stop the return of this 'sport'. More than 3,000 residents signed the online petition. The motion was brought by Cllr Lucy Pegg and was due to be debated on 29 November. Unfortunately, the council ran out of time to debate this matter and the motion was not discussed at the next meeting in January 2022.
Due to the number of people who signed, the petitioner will put forward to the council to debate at a future meeting