On 3 May 2022 we launched the first ever Fox Day, designed to celebrate one of Britain's most iconic mammals, the animal we work so hard to protect.
Our inaugural event saw us reach 3.7 million people across our social media platforms covering every aspect of our work to protect foxes; from our undercover investigations on the ground to high level debating in Parliament.
Thousands signed our official record of support for foxes and the day was also backed by celebrities including Gemma Atkinson, League ambassador Vanessa-Mae and Chris Packham who shared a different tribute to foxes each hour. Actor, Minnie Driver and Comedian, Josh Widdicombe also showed their support by modelling a fox T-shirt especially designed by British visual artist, David Shrigley OBE.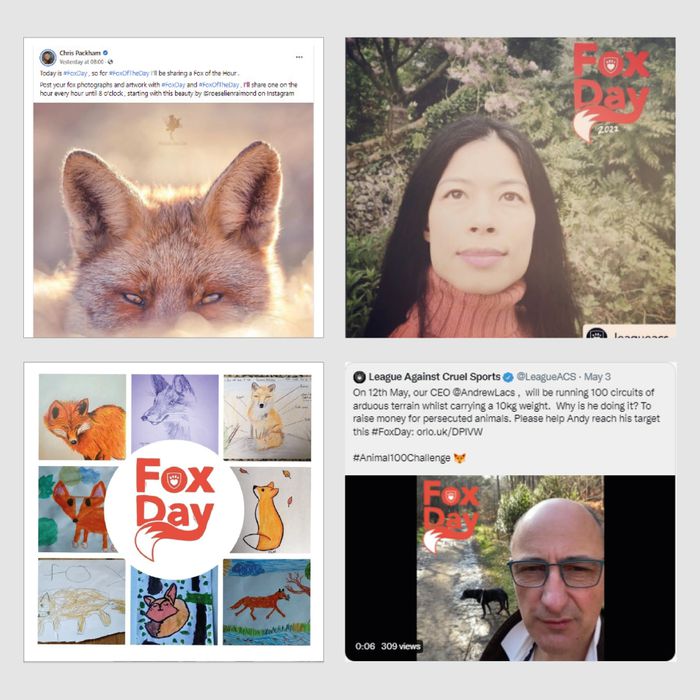 As well as raising awareness of our work to protect foxes, Fox Day helped to raise vital funds for our work. Our very own CEO, Andy Knott MBE raised more than £37,000 by completing a 100-lap circuit around our Baronsdown Wildlife Reserve whilst carrying a 10kg weight. And award-winning photographers Matt Maran, Neil Aldridge and Andy Parkinson donated 5 per cent of profits from their Fox: Neighbour, Villain, Icon book which was released on Fox Day.
Fox Day is a fun and special day where everyone is encouraged to come together in support of the animal who sits at the heart of everything we do. It's also a reminder of just how much we stand to lose if we allow the persecution of foxes to continue.
Fox Day can change the perception of foxes from sly to sublime, from menacing to marvellous and truly embrace all that makes the fox so fantastic.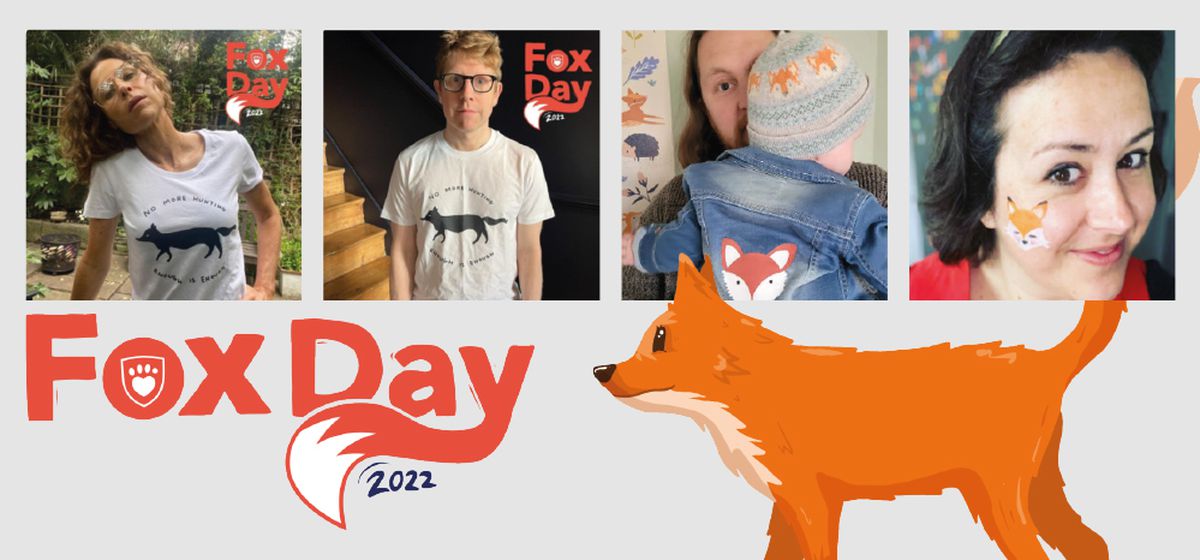 Year by year, as support for Fox Day grows, together we will reach the tipping point where fox hunting ends for good