Andy Parkinson
Judge for Wild Mammals category
>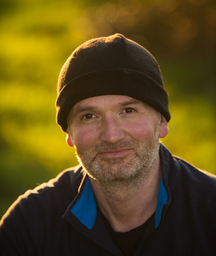 Andy ParkinsonJudge for Wild Mammals category
Andy is a feature contributor to National Geographic magazine, a Nikon Europe Ambassador (Wildlife) and is one of Europe's most awarded photographers regularly appearing in high profile publications and television shows. He is an ardent supporter of extending rights to all animals and frequently outspoken on photography ethics, conservation, animal rights and environmental issues. He co-authored Fox: Neighbour, Villain, Icon with last year's judge, Matt Maran. He is the founder of #TwitterNatureCommunity.
"Watching wildlife is one of the most rewarding, peaceful (and sometimes frustrating) ways to spend your day, especially right here in the UK where we have some of the most spectacular wildlife on the planet. I can't imagine wanting to shoot it with anything other than a camera and I am so excited to hear from others who have discovered, or are discovering, the joys of watching wildlife through a lens too. I look forward to seeing your entries over the coming weeks in celebration of wildlife and support of the League Against Cruel Sports".
Carl Bovis
Judge for Beautiful Birds category
>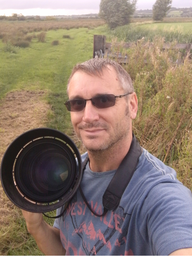 Carl BovisJudge for Beautiful Birds category
Carl is a nature photographer, with a particular passion for Birds. He has a large and loyal following across social media, regularly appearing on radio to discuss his photographs. He is also part of the #TwitterNatureCommunity and author of the very popular '100 Birds'.
"I love birds. From garden feeders to mighty sky soarers, there is so much variety, beauty and personality all within one species. I can't imagine why anyone would want to risk harming our winged companions just for the so-called sport of shooting. Birds are animals we can all access so easily and it's our duty to respect and protect them.  I can't wait to see the images of birds in action that my fellow animal lovers submit. Let's celebrate our feathered friends."
Michaela Strachan
Judge for Beloved Dogs category
>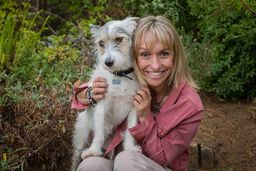 Michaela StrachanJudge for Beloved Dogs category
Michaela is a well known TV presenter, from Springwatch to Countryfile and many many more. She has travelled all over the world filming animals and conservation projects, now living in South Africa with her beloved dogs.
"I am a huge supporter of rescue dogs and am horrified at what some dogs have been through. Using dogs for dog fighting is unbelievably cruel and brutal; hunting and racing until the dog has no use is incredibly sad. So to see some of these breeds as loveable pets in good homes is definitely something to support. Looking forward to seeing your photos and supporting the League Against Cruel Sports fight against cruel dog practices. So if you have a gorgeous bull breed, send in your photos to show them off!"