How we treat animals defines us. Become a member of the League Against Cruel Sports today and you will join the movement to end hunting, shooting and animal fighting.
Driven by compassion and empowered by knowledge, we manage wildlife sanctuaries to protect animals, carry out investigations to expose law-breaking and cruelty to animals, and campaign for stronger animal protection laws and penalties.
Membership gives you the opportunity to be a voice for animals. Stand with us, Team League, as we lead the debate and inspire change.
United, we can end animal cruelty in the name of 'sport'.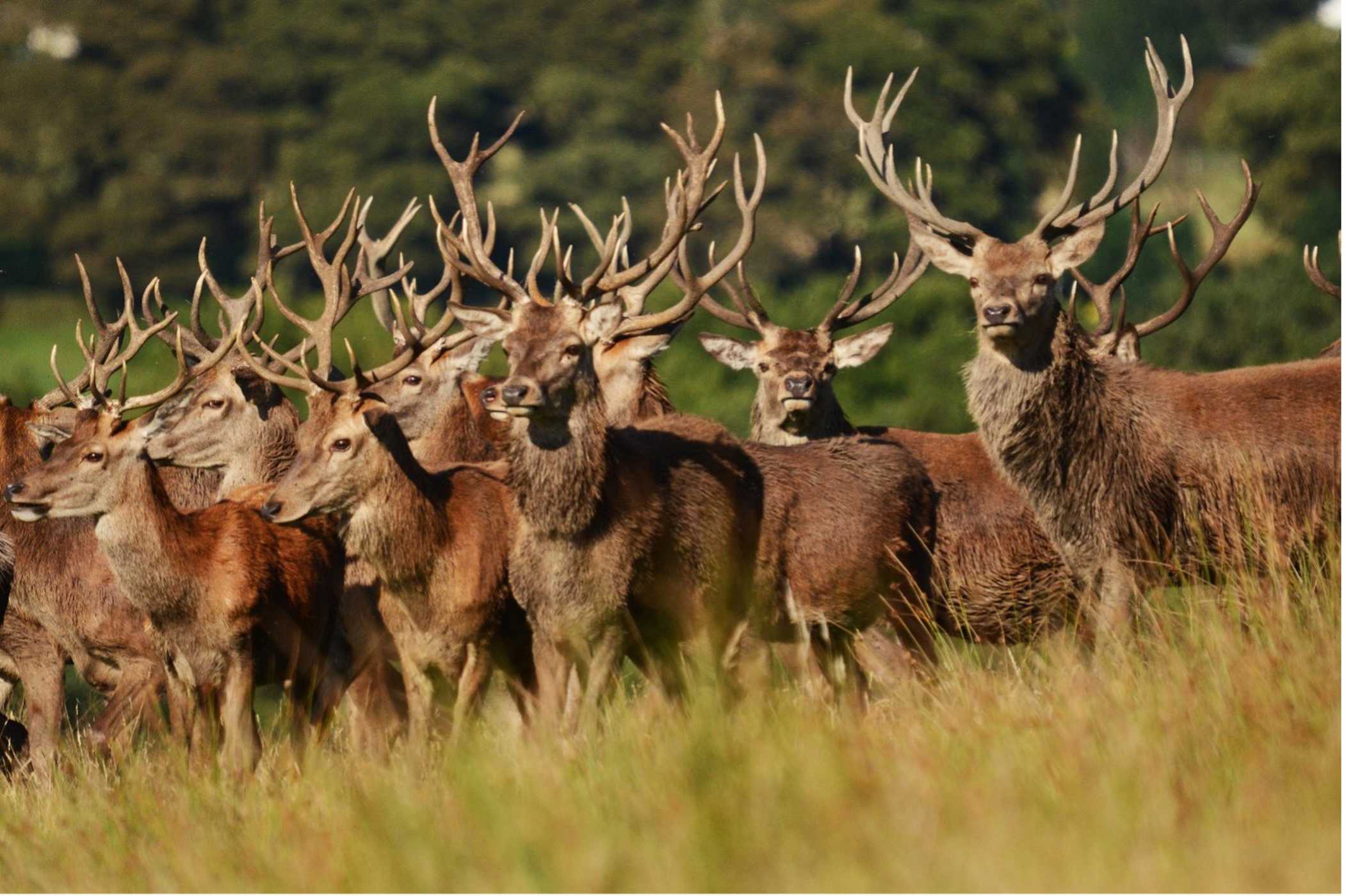 Our flagship wildlife sanctuary, Baronsdown, is one of the few places where you are almost guaranteed to see Britain's largest land mammal, wild red deer.
Membership benefits
As a member, you not only provide a voice for animals, but also have the opportunity to make your own voice heard with our special membership benefits:
An invitation to join us every year at the AGM; discover first-hand the work we do; make your voice heard; be directly involved in shaping the future of the League
Exclusive access to our largest wildlife sanctuary, Baronsdown, in Exmoor National Park. You will be given a personal tour by one of our wildlife experts, learn about the conservation work your support is making possible, and meet the herd of 100 red deer and many other animals seeking refuge on our land.
Regular updates on the impact of your support, including regular issues of our supporter magazine, Protect.
An informative welcome pack, including your personal membership card.
You'll be joining a like-minded community
Hear from your fellow League members:
It is one of the worthiest animal welfare causes, because it raises awareness of the barbarity, cruelty and illegality of 'blood' sports among the general public. Also, supporters comprise a group of like-minded people whose collective voice can be heard by many other people. ALso the League educates the general public on the cruel and harsh realities of hunting."
League Member
I support the League because of it dedication and commitment to ending cruelty and abuse to all animals and wildlife. Lobbying parliament and local authorities to realise what is happening to wild life in this country using hard factual evidence in the form of videos, newspapers and news. There are significant steps being made all the time by the League's brave, courageous investigators and this makes me proud to be a supporter."
League Member
I support the League because I want to be part of a bigger voice that speaks out in support of our wonderful wildlife that we all have so close by us. Being over 80 now I can no longer campaign, march, or demonstrate, so being in the League makes me very happy to think I can do something."
Janet, League Member