The problem we're fighting
Every year hundreds of thousands of foxes, stoats, weasels, crows and so-called 'non-target species' like hedgehogs are snared trapped and killed - just so more grouse can be shot by a few people for 'sport'. This is Killing to Kill. The purpose behind this and the methods are unjustified and it needs to stop. This is the problem we're fighting.
*Scroll to the bottom to find out where you come in*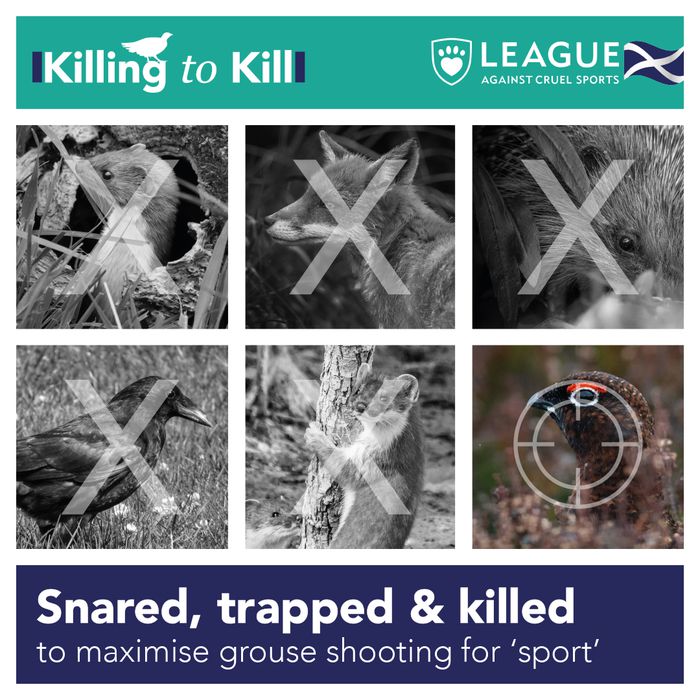 The opportunity - Grouse moor reform
Grouse moor licencing is coming and we need to ensure the unnecessary slaughter - the Killing to Kill - is tackled as part of this Government's legislation. We want the Scottish Government to end the senseless killing with grouse moor reform.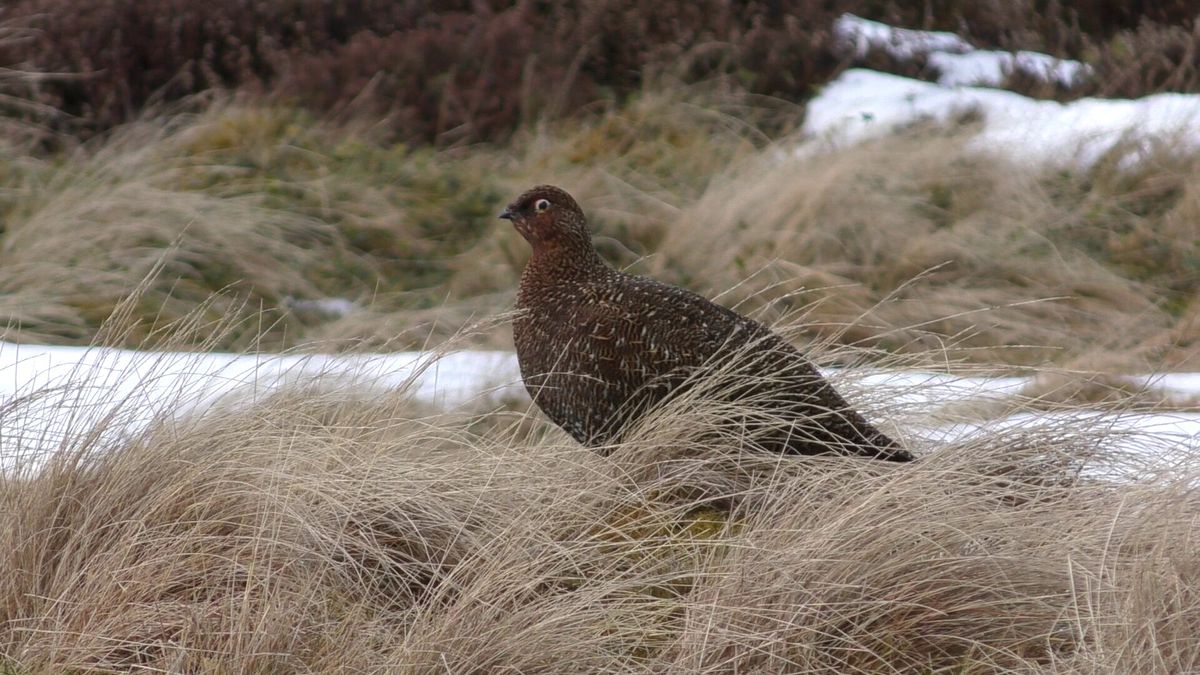 The Solution - International consensus principles for ethical wildlife control (the seven principles)
The killing to kill on grouse moors that is wholly unnecessary and not representative of a modern and progressive Scotland.
Cabinet Secretary Mairi Gougeon has given us some encouraging indications that the seven ethical principles of wildlife control (explained below*) will be looked at by Government. These principles, if applied properly to grouse moors, will end the unnecessary wildlife killings and will make way for more reasoned, ethical and less divisive wildlife management practices.
*The seven principles for wildlife control can be summarised by the following:
This framework highlights grouse moors many flaws and inadequacies. They do not meet the standards of these international consensus principles.
Where you come in
It's in the Scottish Government's hands, but also yours. You can write to Government Cabinet Secretary Mairi Gougeon MSP to encourage them that grouse moor licencing legislation is a fantastic opportunity to end the Killing to Kill:
Your points to the Cabinet Secretary may wish to cover the following points with the following structure:
That you're encouraged the Cabinet Secretary is speaking with League Against Cruel Sports Scotland and its partners about grouse moor reform
That you're keen to see an end to the unnecessary killing of wildlife on grouse moors, that takes place so more grouse can be shot for sport
When making grouse moor legislation and reform happen, you want the Government to use this opportunity to end the circle of destruction including an end to the Killing to Kill culture on our moors and beyond
You're encouraged to see that the Cabinet Secretary is considering the adoption of the 7 Principles of Ethical Wildlife Control in Scotland and is exploring opportunities for doing so.
Finally, that you urge the Government to make Scotland a world leader in the way we manage wildlife by tying these 7 principles into the conditions of a grouse moor licence.
If you write an email and/or if you get a response then please feel free to email maxwiszniewski@league.org.uk to let us know about it. Thank you.