Taking time to stop, look and listen
Author: Paul Tillsley, Head of Conservation & Education

At first sight, the destruction wreaked on the Baronsdown wildlife reserve by the combined furies of Storm Eunice and Storm Franklin was devastating. Old trees that I had known for 30 years, but which had stood for much longer, lay battered to the ground by an invisible foe. Trees planted in Victorian times, when Baronsdown was a pleasure ground for hunting and shooting, ripped up by the roots during a few hours of nature's violence.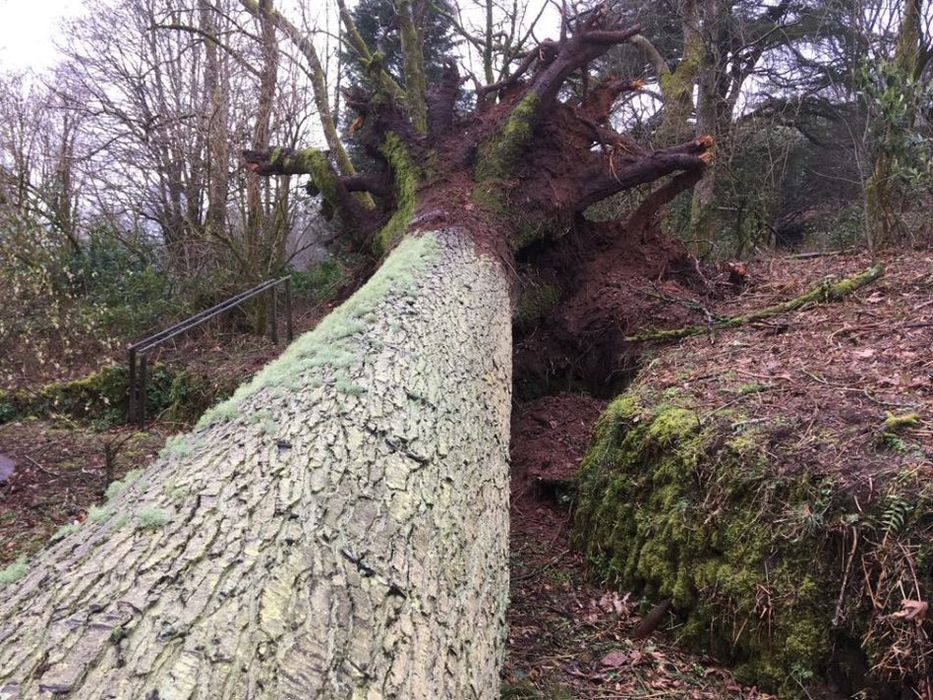 You can only wonder at the events these majestic giants have witnessed on Baronsdown over their lifetime, from hunt meets to supporter open days. One thing is certain, their now lifeless bodies will not go to waste.
Where the fallen trees were a danger or an obstruction, we have cleared them away, but the rest will remain in situ. Here they will become homes for a host of fungi, plants, and animals, before they are eventually returned to the soil from which they grew.
Nature is a great recycler and restorer if we give it the opportunity and we resist the temptation to make things tidy.
Having said that, the increasing amount of litter that is strewn along the road verges that border the Baronsdown reserve is competely inexcusable. A crisp packet caught my eye as it swirled around the front lawn, after being carelessly discarded by a passing motorist. But it was something else that really drew my attention. Something small and sinuous was darting around; one minute disappearing into the grass, and the next standing up on its haunches to look around. A stoat was busy looking for one of the voles that live in the long grass of my deliberately unkempt lawn.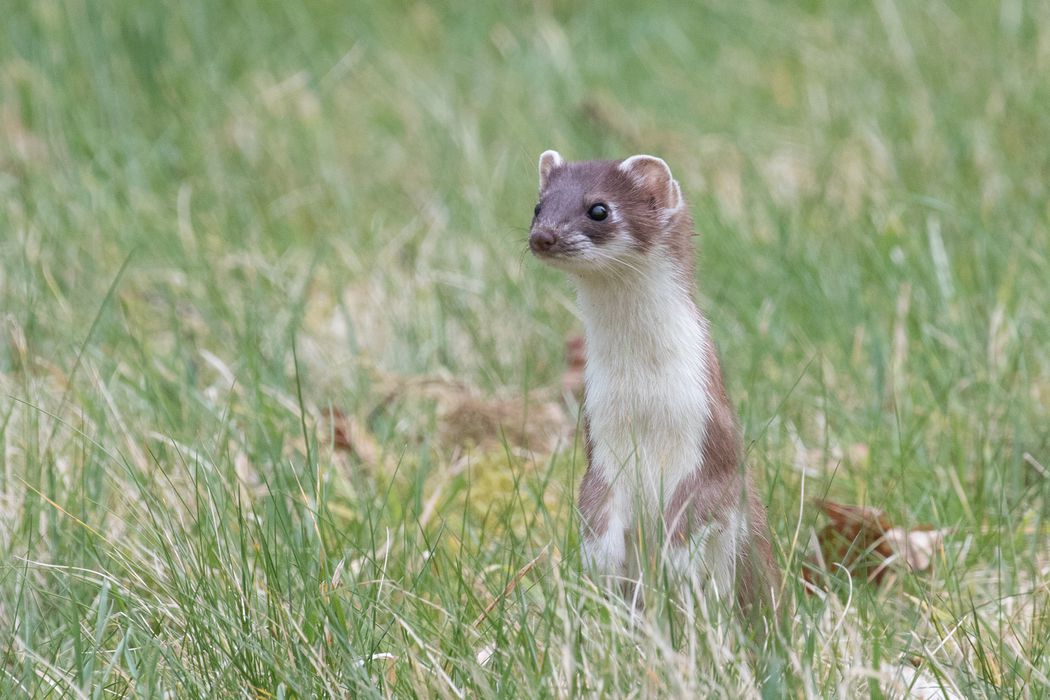 Stoats are persecuted relentlessly by the gamekeepers in the surrounding shoots, for the heinous crime of killing one or two of the thousands of pheasants that are dumped in the countryside for people to shoot. To see a live stoat is a rare treat, but to see one out in the daytime probably meant they had young to feed. Extraordinary moments like this lift my mood and are testament to the value the League's reserves have for wildlife in an otherwise hostile countryside.

As spring slips seamlessly into summer, we look forward again to the annual cycle of wildlife events that we will be privileged to witness on the League's reserves. Some things can be predicted with some certainty, like fox cubs and badger cubs appearing above ground in May, and red deer calves being born in June, but that doesn't make them any less special. The complete lack of fear that young animals show when they encounter their first human, makes for some magical moments. It is a pity they have to quickly learn to fear people if they are going to survive.

Other wildlife events are becoming less predictable, especially the arrival of birds that migrate long distances. We will have to wait to see if birds such as barn swallows and spotted flycatchers make it back to us this year. Maybe the barn owl that spent a few months with us last year will make another appearance, only time will tell.

In these uncertain times, which have gone on for far too long, it is important that we appreciate the small things around us that make us happy. There can be few sounds more joyous than a robin singing its heart out from the top of a bush, or a blackbird calling until the final remnants of sunlight have slipped from the evening sky. Even the briefest glimpse of a fox or a deer can make our hearts race and make us feel alive, while the colours and scents of flowers can set off a whole range of positive emotions.
Taking time to stop, look and listen to the nature around is proven to have great benefits for our mental and physical health. Why not record the moments in a diary, so you can relive them over and over again?


Free Spring Activities
Make a bug hotel, enjoy a nature crossword or dig for clues in our wordsearches to celebrate spring.
Animal Activities