Running for fun(ds)
On 10 October, three League Heroes stood at the start line of the Royal Parks Half Marathon. Emma Smith wanted to beat her personal best. Tom Morton wanted to run a half marathon for the very first time. And Rolf Lewendon-Strutt was dressed as a fox to raise awareness of hunting amongst the crowd.

But ultimately, all three of our heroes wanted to raise money for the League; to provide vital funds for our campaigns work; and show their solidarity to persecuted animals.
It was a relatively muggy day, not ideal conditions for a 13.1 mile route, but the scenery was stunning, with the runners passing four of London's Royal Parks; Hyde Park, The Green Park, St James' Park and Kensington Gardens.
The crowd was electric and projected motivational cheers for the duration of the event, it was a real inspiration. It was also a morale boost for staff and League Heroes alike to see each other in the crowd. There were waves, cheers, and Rolf the Fox managed a running-hug with his two children who showed their pride from the sidelines.
Emma beat her personal best. Tom completed his first ever half marathon. And Rolf was congratulated for his efforts by fellow runners, interviewed by the event hosts and appeared in various local newspapers spreading the word of cruel sports.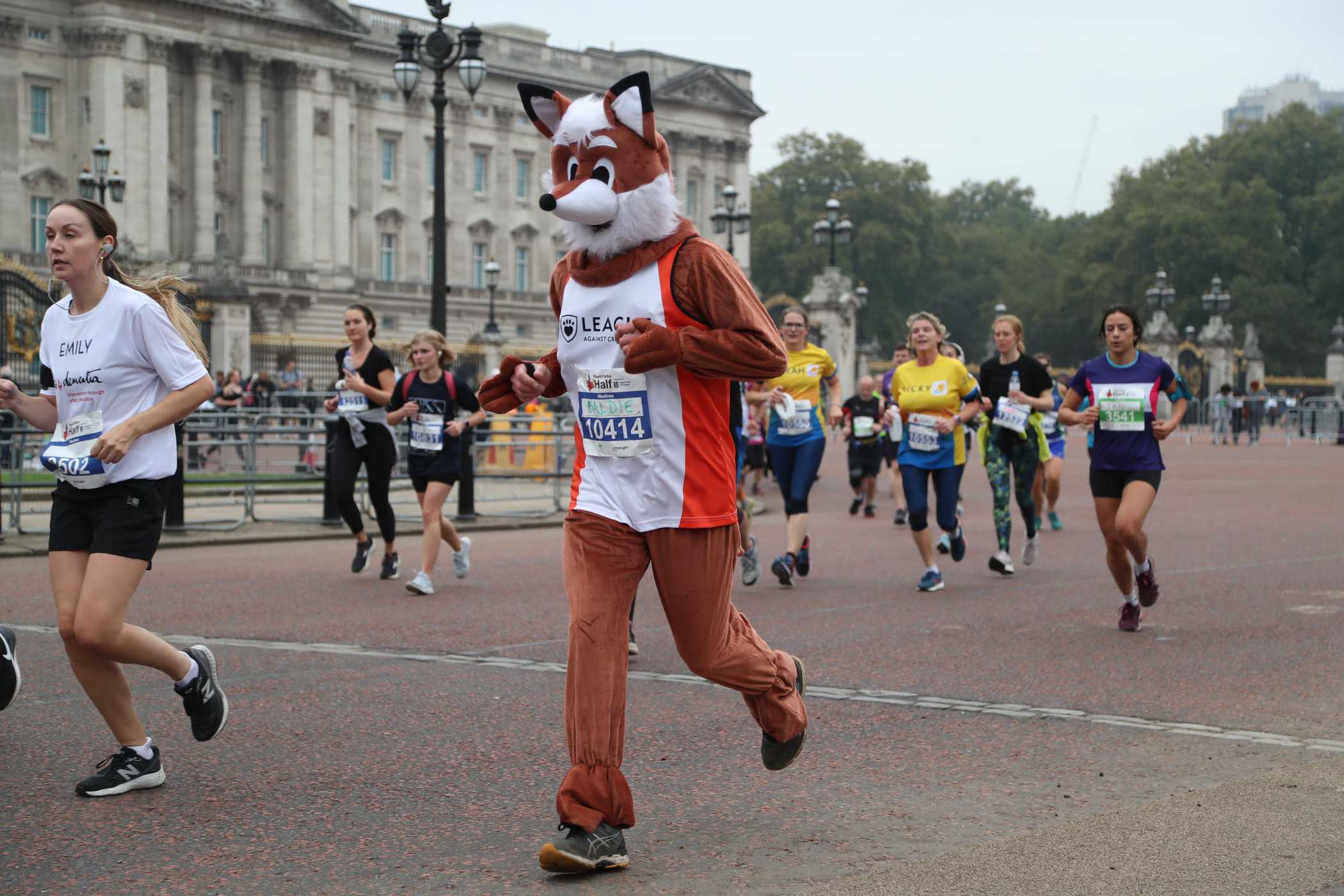 Between them, our League Heroes raised £1153. We are incredibly proud and grateful to them and hope they will take up the mantle again next year!

If you would like to take part in one of our sporting events, please visit our Fundraise for Us page.