Scotland: A land of opportunities for wildlife
Max Wiszniewski, Senior Campaigner
The League's goal to end cruel sports and improve the welfare of our wildlife has taken many decades and the fight still goes on. Scotland is no stranger to cruel sports whether it's fox hunting or grouse shooting and the public's appetite to end animal suffering is an opportunity we must take.
Fox hunting was meant to end in 2002 with the 'Protection of Wild Mammals (Scotland) Act' but still, by exploiting legal loopholes as a guise, the League's professional investigations team has proven it continues. This prompted commitments from the Scottish Government, for the last several years, to really end fox hunting. Finally, a real ban that aims to close the loopholes is to be introduced during the next year of government. Flushing with more than two dogs is due to end and 'trail' hunting, a guise under which some people continued to cruelly kill our foxes, will also likely be outlawed in Scotland in the next year.
Tackling grouse shooting in Scotland is a newer campaign for the League and we came at the right time – when the Scottish Government started to consult on grouse moor reform. As a founding member of the REVIVE coalition for grouse moor reform, we have led the way in calling for an end to the circle of destruction that surrounds the industry. By bringing together animal welfare, environmental, and social justice organisations we are tackling a huge land use, and very powerful people with a vested interest in maintaining the blood sport, with a strength and breadth that is unique in Scotland.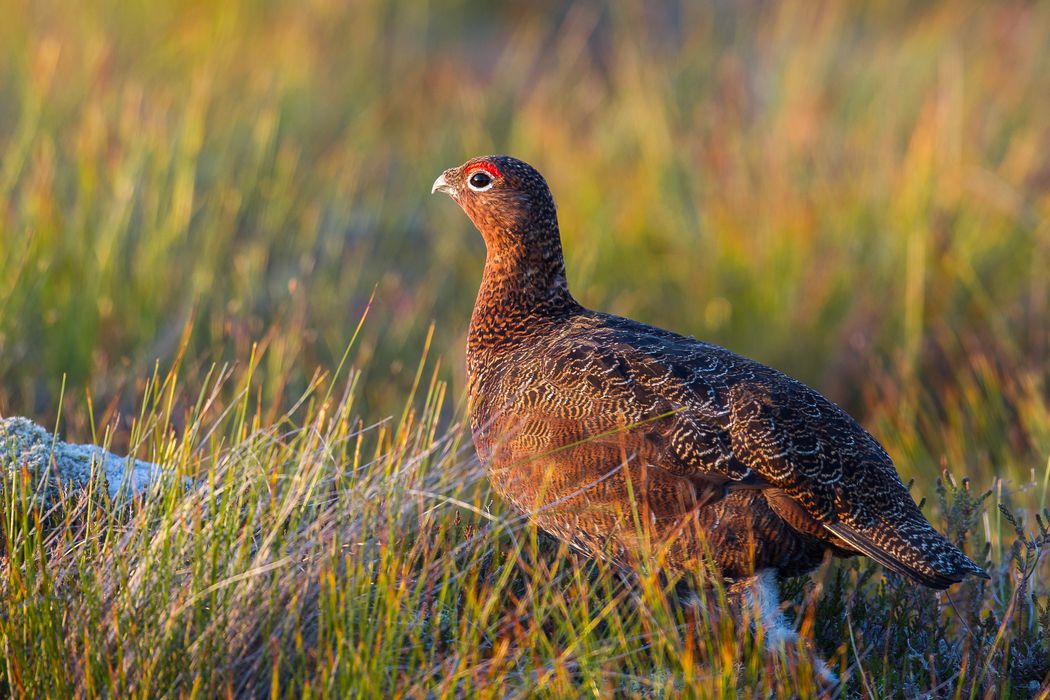 We are leading the way to ending the worst form of grouse shooting - driven grouse shooting. Driven grouse moors depend on the killing of hundreds of thousands of foxes, stoats, weasels, crows and 'non-target species' like hedgehogs to maintain unnaturally high numbers of grouse for sport killing. Since starting our campaign three years ago we have already; raised the profile of the circle of destruction that surrounds controversial industry; become a stakeholder in government deliberations; and made a wide array of other changes far more likely. The coming few years are going to be crucial to the campaign as the government introduces legislation for reforming our moors. This will be our opportunity to create some big wins for our animals across huge swathes of Scotland.

We can truly judge the character of our country by how we treat and give a voice to those without one. The work of League staff over the years, and the work we continue to do, is currently making a real impact for our wildlife. Thanks to your support, we are genuinely changing the country for the better.