Northern Ireland hunting bill fails, for now
Emma Judd, Deputy Director of External Affairs
"We have a historic opportunity to make a significant difference to animal welfare in Northern Ireland and to lead the way in ensuring full, robust protection for our animals that have been persecuted for sport and human enjoyment."
Those were the words of Chris Lyttle, Member of the Legislative Assembly for Northern Ireland, during the recent debate at the second stage of a bill to see hunting with dogs made illegal in the country.
But unfortunately, thanks to Sinn Fein and members of the Democratic Unionist Party voting to kill the bill, that "historic opportunity" has been lost…for now.
Members voted 38 for, and 45 against the Hunting of Wild Mammals (Northern Ireland) Bill.
The Bill was intended to prohibit hunting wild animals with dogs, prohibit trail hunting, and to prohibit terrier work, and if passed it would have been the most robust piece of anti-hunting legislation in the UK. It would have closed the loopholes and exemptions that hunts in England, Wales and Scotland use as a smokescreen for old fashioned illegal hunting.
But, for now, Northern Ireland remains the only part of the UK that still allows hunting with dogs.
Thanks to our supporters in Northern Ireland, the consultation on the Bill generated over 18,000 responses, thought to be the largest response to any Private Members Bill in Stormont's history. Of the 18,425 responses, almost 80 percent were in favour of the proposals.
The reaction to the move by Sinn Fein and other MLAs to thwart the bill has also drawn widespread criticism from the general public.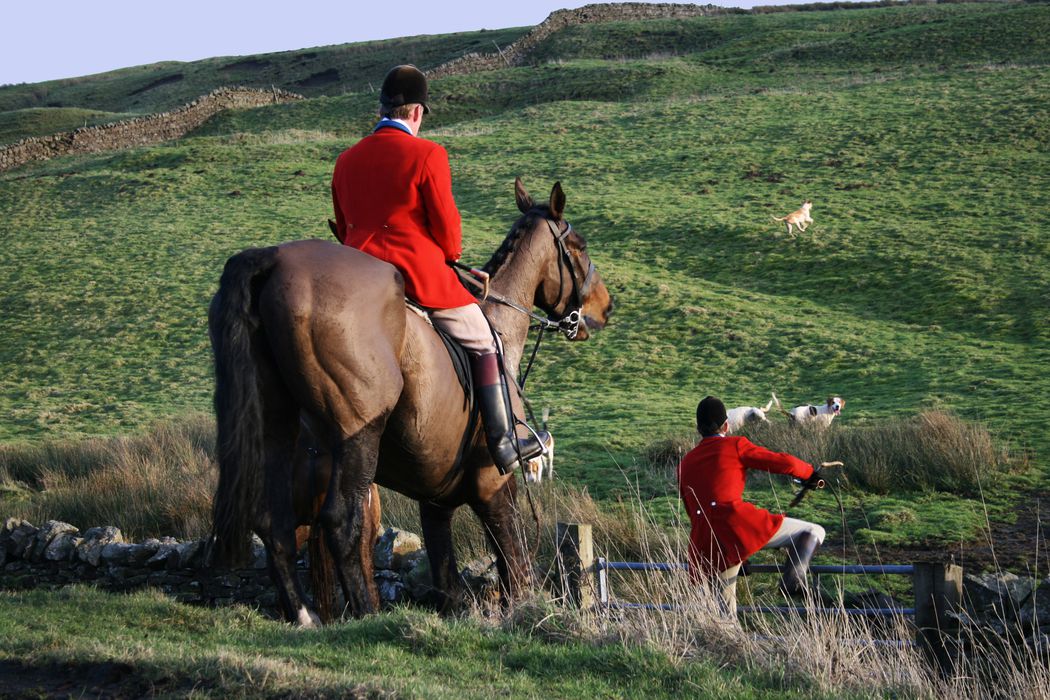 Public opinion has consistently been firmly in favour of a ban on the unnecessary suffering caused by hunting. Chasing, terrorising and killing wild animals to satisfy the enjoyment of a very small sector of society belongs in the past and it is quite simply staggering that this Bill was not given the opportunity to progress and receive proper scrutiny beyond stage two to fulfil its potential."
Janice Watt, the League's public affairs officer in Northern Ireland
The Northern Ireland Assembly is due to hold its next election on 5 May, when those who voted to dismiss the bill will face their constituents – you - at the polls.

We will also be working with the Alliance Party to resurrect this issue in the next session so that one day soon the barbaric 'sport' of hunting with dogs can finally be outlawed for good.