It was a beautiful spring day on the League's Baronsdown reserve. The sun was shining brightly, and a gentle breeze brought the scent of blossom drifting through the air. Willow warblers were singing their melodious symphonies from high in the treetops and puffed-up male pheasants were strutting around like models in a bizarre fashion parade. On the fields, Red Deer lay luxuriating in a rare bit of Exmoor warmth. It was an idyllic scene.
And then it happened. Suddenly the tranquillity was broken by the uproar of motorbikes, quad bikes and 4x4 vehicles on the road outside Baronsdown. The unmistakeable baying of hounds in pursuit of their quarry rang out from the woods just a short distance away. Shouts went up from hunt supporters indicating they had seen their victim and blasts from the huntsman's horn encouraged the hounds to hunt it down.
I grabbed my camera and started to film, just in time to see the hunted stag make a desperate effort to get around fencing and past hunt followers to the safety of Baronsdown. Hunt followers in vehicles blew their horns and those on foot waved their arms and shrieked like banshees in an attempt to frighten the stag away. Petrified, the stag turned back into the woods and ran away. The hunt followers were jubilant, congratulating themselves on their collective endeavours, before racing off in pursuit again.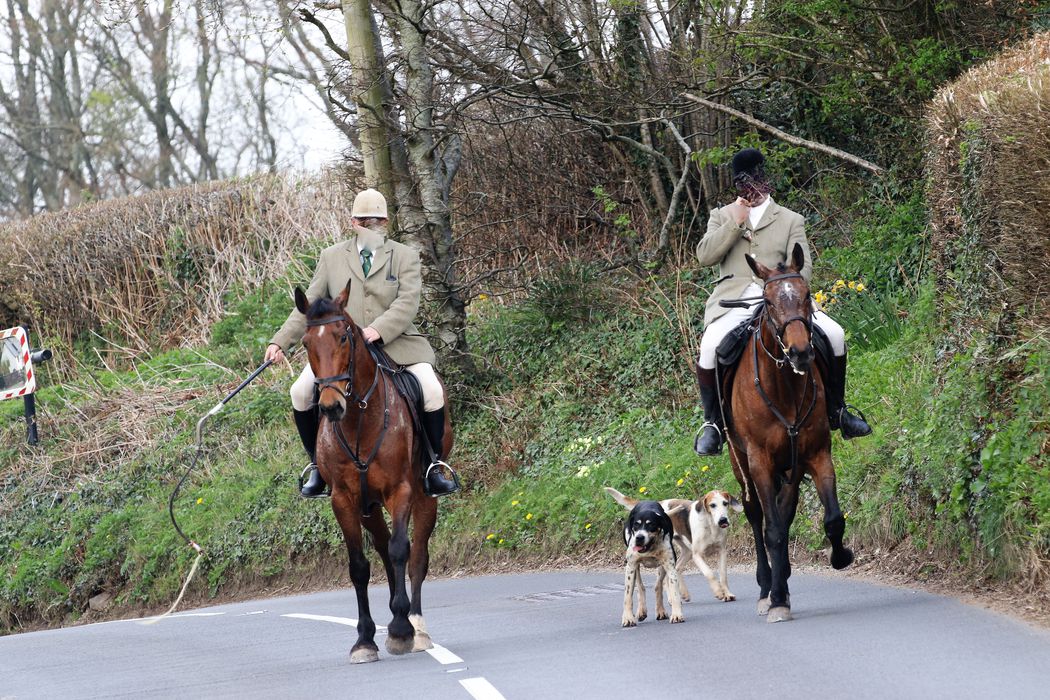 I was devastated. What chance did the stag have now that he had been turned away from the reserve? How could people behave with such a lack of compassion?
Then my phone rang. It was my colleague Shane, who was worked elsewhere on Baronsdown, reporting that an exhausted looking stag had just ran past him and onto the fields. Could it be that this was the stag they were hunting?
I jumped in a vehicle and drove down the road that borders the reserve. The expressions on the faces of the hunt followers that lined the road said it all. They scowled at me as I drove by and some shouted obscenities. Then I saw the disconsolate huntsman with his hounds and it confirmed what I had hardly dared to hope for. The stag had outwitted them all in his determination to survive and against the odds he had made it to the safety of the Baronsdown reserve.
The hunt and their followers drifted away and calm returned to Baronsdown.
When will these cruel stag hunts finally be stopped? Enough is enough!