Supporter runs half marathon dressed as a fox
Rolf Lewendon-Strutt from Haslemere ran the Royal Parks Half Marathon in London to raise funds for animal welfare charity the League Against Cruel Sports.
Rolf said: "I ran for this wonderful charity, because quite simply, killing animals for fun has no place in this modern world. I really wanted to represent hunted animals, so I chose to run in a fox costume.
"It would be wonderful if anyone reading this would consider sponsoring me and supporting this charity which opposes cruel blood sports like fox hunting."
Fox hunts have come under the spotlight recently after senior figures within the hunting lobby were caught seeming to admit that 'trail' hunting, one of the excuses they use, is a 'smokescreen' for the chasing and killing of foxes.
Andy Knott, chief executive at the League Against Cruel Sports, said: "It's wonderful that Rolf not only completed a half marathon but to do it dressed in a fox costume is a tribute to his passion for ending fox hunting in this country once and for all.
""Please support Rolf's fundraiser by making a donation today, no matter how small or large. You will be helping to fund the vital work required to help consign fox hunting to the history books."
To sponsor Rolf, please click on the following link:
https://www.justgiving.com/fundraising/rolf-lewendon-strutt2
Ends.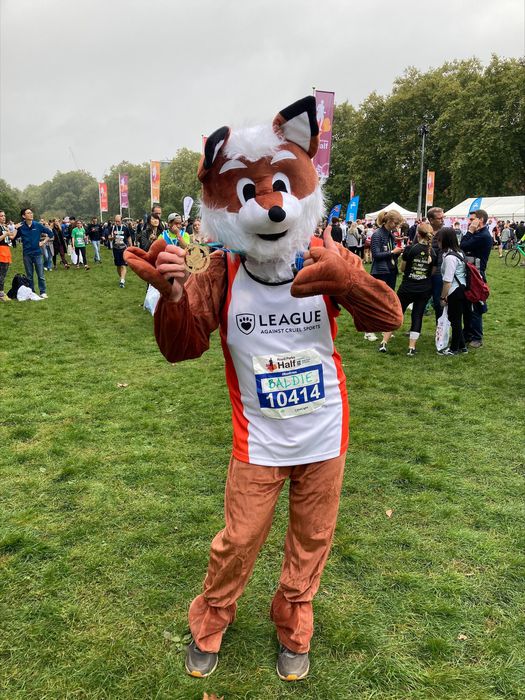 A supporter ran a half marathon in a fox costume to raise funds for the League Against Cruel Sports