Investigations: The Start of Hunting Season
Posted 17th November 2021
The start of the hunting season is now upon us again, and this is a dangerous time for our wildlife as hunts across the country are out with packs of hounds, intent on tracking down and killing foxes, hares and deer. That also means it's a very busy time for the investigations team at the League as we are out every week, monitoring hunts and gathering evidence to report to the authorities or to support our campaigns. We enter this season on the back of a successful few months for wildlife where the illegal nature of modern-day hunting is becoming clearer to the public and as a result hunts are being denied access to land such as with the recent National Trust vote.

Since August, the League Against Cruel Sports investigators have been out across the country monitoring during the cub- hunting season. Our experiences have provided further evidence of what we already know – the often-used hunter's defence that they are 'trail hunting' is a lie or 'smokescreen' as they themselves have now termed it. Cub-hunting is perhaps the time of year when this is most obvious to those observing the hunt as small coverts of trees are surrounded by hunt riders who shout and slap their saddles to scare any young foxes looking to escape back into the trees and towards the waiting hounds. Being on point like this around a woodland is strange behaviour for those who claim to be following a previously laid linear trail. In September, our hidden cameras recorded Grove and Rufford hunt riders on three consecutive weeks discussing the true nature of their actions with comments made including:
Week 1: 'I never know what I'm doing during cubbing, I just pretend I'm on point.'
Week 2: 'there's fox muck on that track. There's fox muck everywhere this morning', 'but you got one in the woods' and 'you got one back there in that field, didn't you?'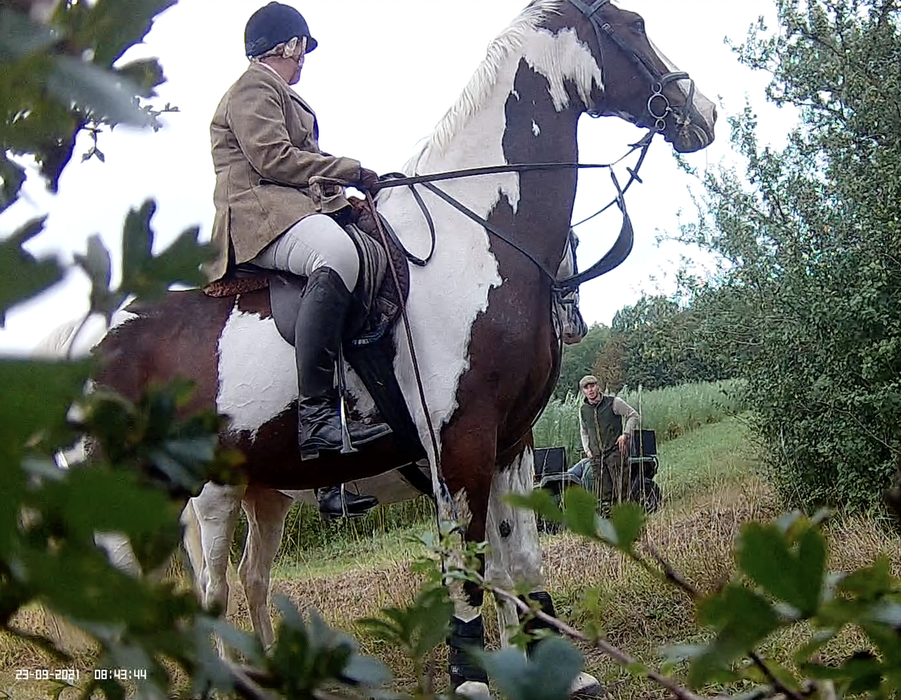 Hunt riders and terrierman discussing fox muck and 'getting one.'
Week 3: 'We need to watch for if the fox runs back across', 'If you see Charlie (hunt term for a fox) and it comes out and goes back in you say Tally-ho back', 'And don't say it in a group. Like you're fine with us then you can say it…' and 'So if you're not quite sure who you're with, don't say it.'

On the third week, just as their comments suggested, our cameras also caught a fox fleeing from the hunt, with huntsmen and hounds following along the same route (where no trail had been laid) shortly afterwards.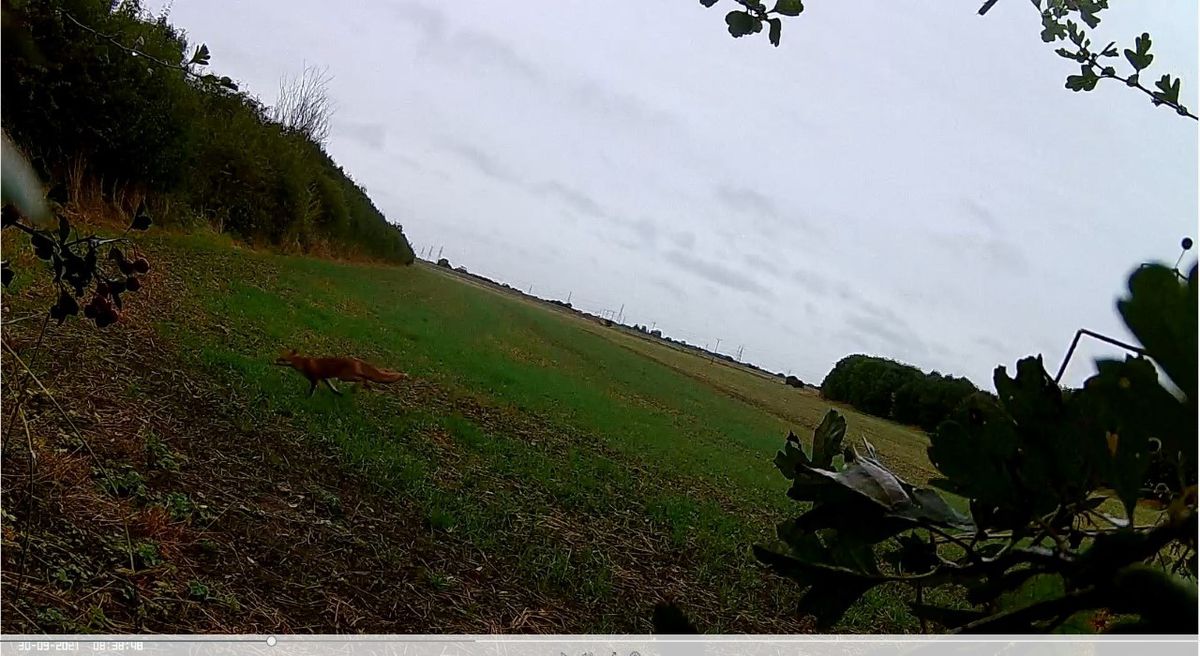 Fox fleeing as the hunt can be heard behind.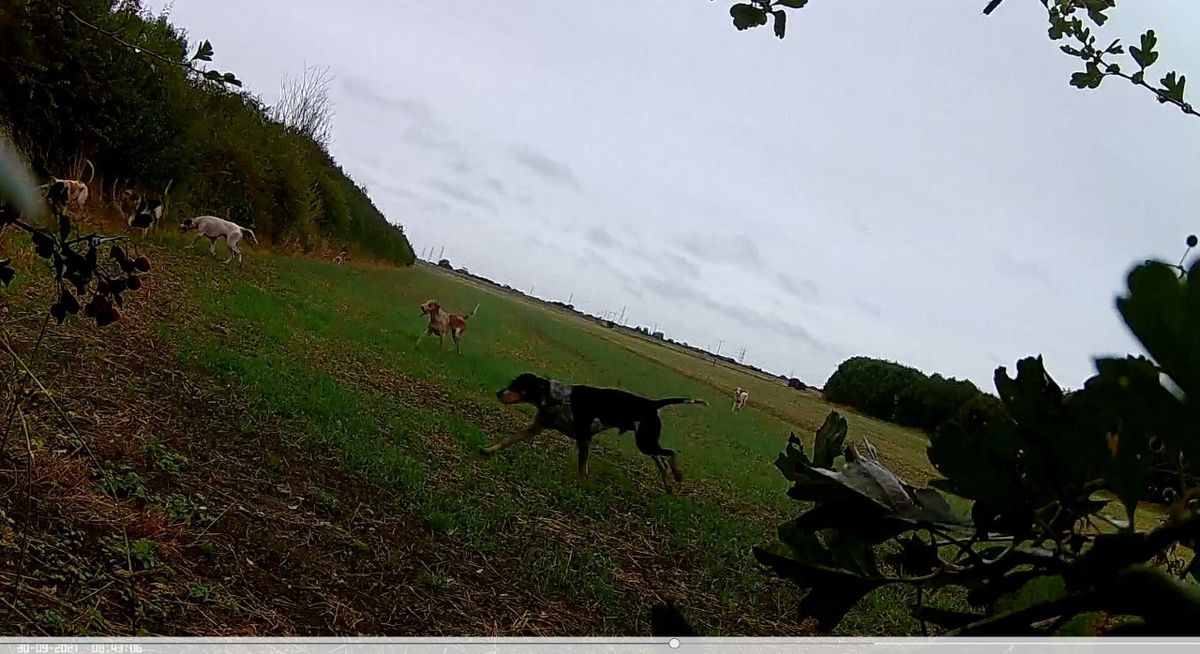 Hounds following on scent of fox.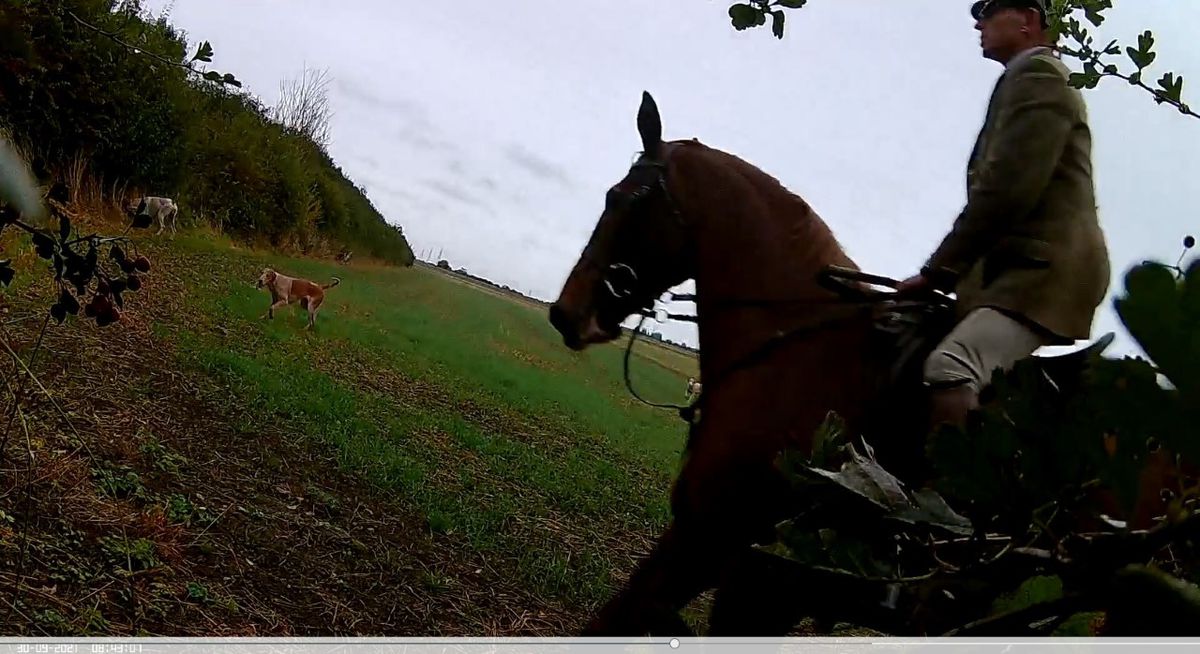 Hounds accompanied by huntsman on route of fox.
As we get into October, the hunt meet times get later, we begin to see a transition to more traditional hunting, with greater distances covered and hunts staying out longer. We certainly saw this with a recent visit to the Duke of Beaufort hunt less than two weeks after the landmark ruling in the Mark Hankinson trial, in which the judge ruled that 'trail hunting' discussed in the webinars were a 'mirage' and 'a sham and a fiction'. The Duke of Beaufort is one of the largest hunts in the country and has been the favoured hunt of the Royal Family in the past. Lord Mancroft, who also featured in the webinars, rides with this hunt. We were keen to see if the exposés from the webinars and the recently released shocking footage of their hounds being shot in the kennels, would have changed their behaviour. It was almost a year to the day since we last monitored them, which resulted in footage of a fox being chased by hounds, right at the feet of ITV presenters, who were out with us that day. When the footage was released by ITV, the hunt claimed that they had been 'trail hunting', although, our hidden cameras installed the day before showed that no 'trail layer' had passed through on the route taken by the hunt.

Perhaps unsurprisingly, this year the hunt still showed no signs of trail hunting (In fact, since I started monitoring hunts as an investigator, I have still yet to see an actual trail be laid!). As before, we installed hidden cameras in strategic locations where we knew the hunt were likely to travel. On reviewing the footage, we found once again that although the hunt directed their hounds into these areas, and the hounds went into cry near to our camera, no trail had been laid here.


One difference to last year is that, thanks to our supporters, we can now monitor the hunts from the air, as well as from the ground using our drones. This greatly increases our capability of tracking the hunt's movements and allows us to find them even if they are some distance away. On this day, we could film the hunts from above as the hounds went into cry in the woodland and two deer and a hare were filmed running in fright away from the hunt. The drone also picked up on suspicious behaviour on the edge of a different area of woodland where we knew a large active badger sett was located. As the hunt were spotted riding up a nearby hillside, a quadbike was seen parked at the edge of the trees right by the badger sett – it's never a good sign to see terrier-men near a badger sett during a hunt! When we inspected the area later that day, the quadbike tracks could be clearly seen leading up to the area. The badger setts remained undisturbed but it's possible that they parked themselves there so that if a fox or other wildlife ran that way, they could stop them running to the safety of the holes.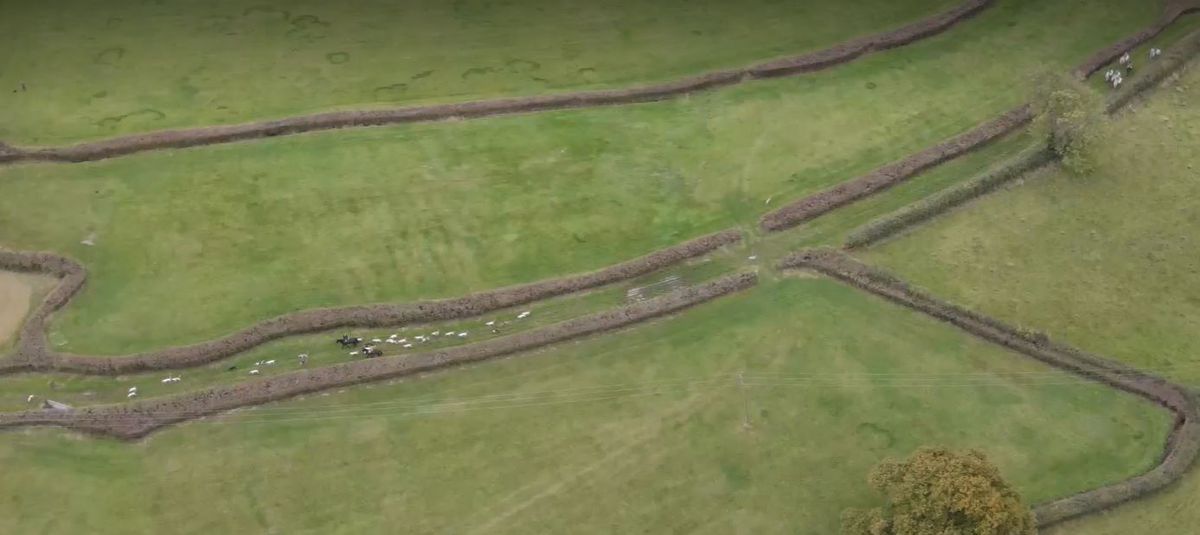 Hunts can now be filmed from the air using our drones.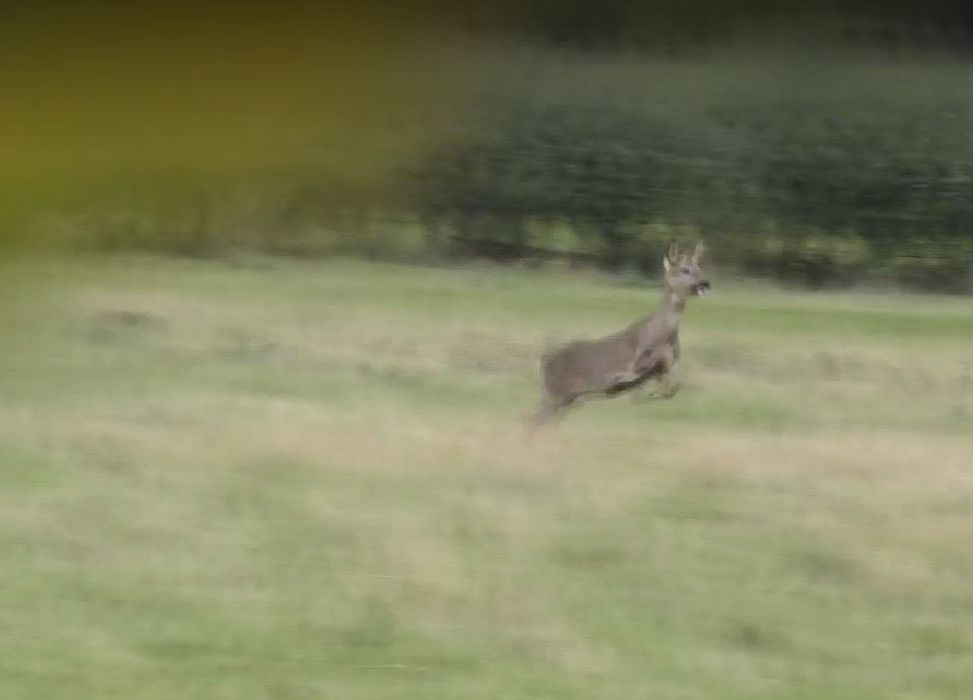 Deer filmed fleeing from the hunt.
As we now get full swing into the new hunting season, our motivation has never been higher to continue to monitor hunts and provide the ongoing evidence to continue to ensure that our wildlife is protected. There is a quote that 'praise from an opponent is the most pleasing of all commendations' and it was welcome praise and confirmation of the effectiveness of our team of investigators to hear Mark Hankinson saying in the webinars that 'The League are very much out there and operating and they are a force to be reckoned with. Sometimes you may not see anyone, but they could well be there lying in wait filming you and you won't know that they're there…until you get the inevitable phone call two or three months later when the police knock on your door.' This gives us all the drive we need to continue and it's nice to know that maybe the thought that we could be there, unseen to catch them out on any day and anywhere might give them pause before they subject another animal to the fear of running for their lives or the pain of being mauled by dogs in the name of 'sport.'
After all, if they were merely conducting legal activities, they would not have to worry about whether we are present or not as they would have nothing to hide.

One of the ways in which you can help us to protect these animals and campaign for their protection is through sharing any information about the hunts and their activities through our Animal Crimewatch system through this link: https://www.league.org.uk/animal-crimewatch/report/
The more information that we have, the more effectively we can do our job and the more animals we can help.