Spare a thought for wildlife this winter
Posted 14th December 2021
Spare a thought for our wildlife, who are enduring the current cold snap just like we are.
There are lots of simple things that you can do to help wildlife get through the winter. Much of it involves doing very little and your simple act could be vitally important. From the smallest insect to the largest mammal, they could all benefit from your help.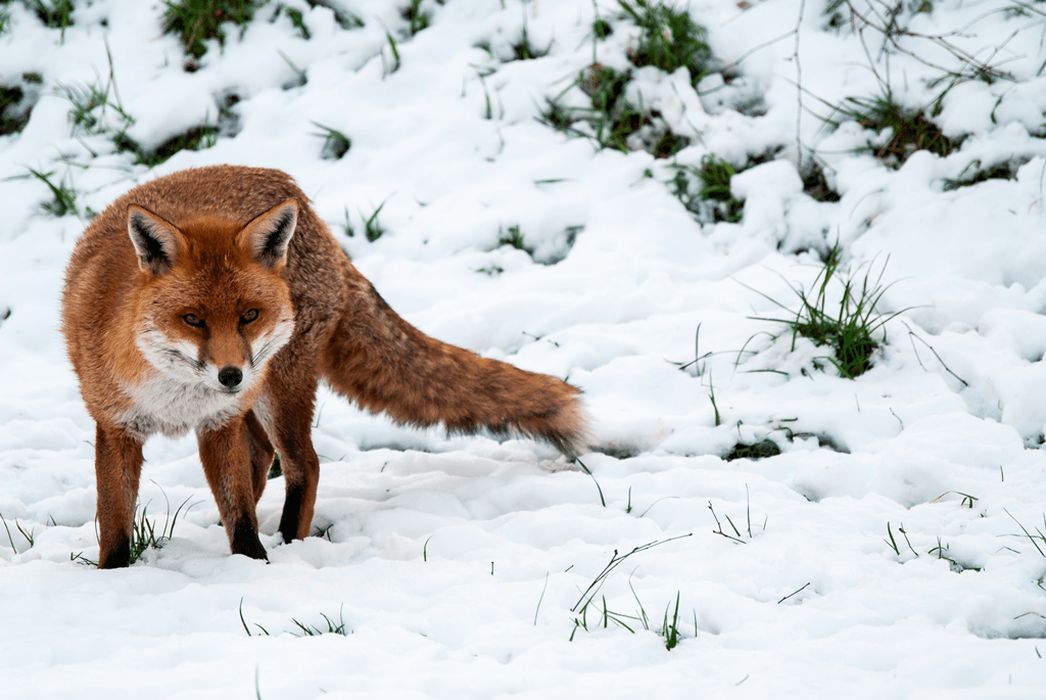 Taking care of leaves
If you must clear up fallen leaves and sticks in your garden, don't burn them, just leave them in a pile under shrubbery or in a corner. Invertebrates will soon take advantage of your habitat pile and they may be joined by small mammals, amphibians, such as frogs and newts, and even reptiles, like slowworms.
Don't take the seed heads and dead stalks off plants until they are ready to send up next year's growth. Birds will enjoy feeding off the remaining seeds and insects will use them hide safely away from the elements. A hollow plant stalk makes a great place for ladybirds to spend the winter.
2. Planting bulbs
It is not too late to plant bulbs of early flowering species, like crocus, grape hyacinth, snowdrops, or snake's head fritillaries, which will provide a valuable early source of nectar for bumblebees and other insects when they first emerge after winter. You could also plant winter flowering species, such as pansies, winter aconite and mahonia, that will benefit insects lured out on a sunny day.
3. Homes for wildlife
You don't need to invest in expensive homes for wildlife, unless, that is, you want to support the charity that is selling them, as you can easily make them for yourself. For instance, you will be surprised what will make use of an upturned pottery flowerpot, tucked away under vegetation. Likewise, an upturned wooden box, with a hole cut in one end and stuffed with leaves, might attract a hedgehog that has woken up on a mild day and is looking for a new home.
4. Putting food out for wildlife
Of course, you can always put food out to help wildlife, but do be considerate of your neighbours, who might not welcome badgers digging up their garden or foxes stealing their shoes. If you put out seed or fat balls for birds, make sure that you clean your feeders regularly to reduce the spread of disease and don't be too surprised if other uninvited creatures take advantage of the free buffet.
5. Being part of the League Against Cruel Sports
If we all just do a few small things to help wildlife, together we can make a huge difference.
As a supporter of the League, you clearly care about the animals that share our world. They are inspiring, resilient creatures. But they still need someone to stick up for them.
Please consider making a donation to the League. Your generosity will keep our wildlife reserves up and running, and fuel campaigns against hunting, shooting and animal fighting.