Oxford City Council slammed for its "weak stance" on greyhound racing
Monday, July 18, 2022
Oxford city councillors admit that greyhound racing is cruel, but run scared of stopping it returning to the city.
Councillors tonight voted to write to the government to ask that legislation be passed to incorporate recommendations made by the environment, food and rural affairs committee (EFRA) to improve the welfare of racing dogs.
But campaign charities the League Against Cruel Sports and People for the Ethical Treatment of Animals (PETA) say nothing short of a total ban of the so-called 'sport' is enough and condemns the council for its weak stance.
Emily Lawrence, regional campaigns manager at the League Against Cruel Sports said: "Greyhound racing serves only to earn money by exploiting all animals involved and the only way to protect the dogs from the moment they begin racing to the moment they are forcibly retired is to end the sport completely."
In 2021 the Greyhound Board of Great Britain released figures that showed 359 racing dogs died in that one year alone. Of those, 120 dogs were put to sleep at the track. There were also 4,422 injuries sustained because of racing in the same year.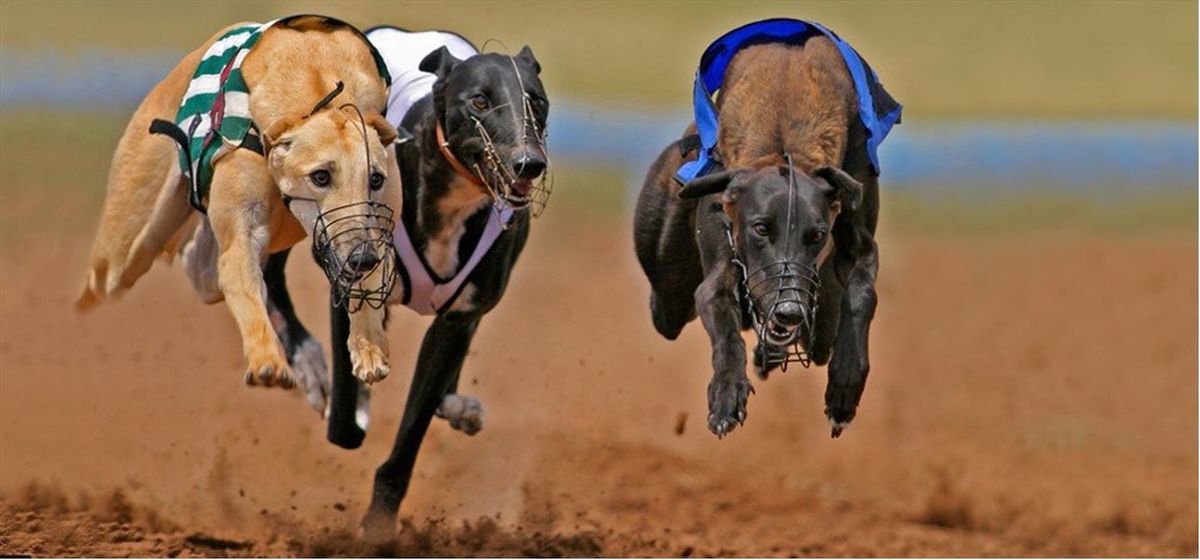 Kate Werner, senior campaign manager at People for the Ethical Treatment of Animals (PETA), said: "Compassionate Oxfordians see greyhound racing for what it is – animal abuse – and they don't want it in their city.
"It's shameful that the council is ignoring their wishes and condoning the suffering and deaths of dogs on and off the track at Oxford Stadium."
Recent polling in Oxfordshire undertaken by the League and PETA showed that the majority of Oxfordshire respondents would prefer to see the stadium used for other purposes that would benefit the city not the gambling industry. It has attracted high-profile support, with Oxford-born actress Miriam Margolyes publicly condemning its return to the city.
Despite the track being closed in 2012 due to the declining popularity of the 'sport', Galliard Homes, which owns the stadium, signed a 10-year lease with greyhound racing promoter Kevin Boothby, earlier this year.
Cllr Lucy Pegg, who opposed racing's return to the city, said: "Oxford Labour's leadership has failed to genuinely oppose plans for greyhound racing to return to our city this August, showing they are out of step with local people, who want the Oxford Stadium to become a genuine community asset.
"Along with Lib Dem and Labour councillors I've pushed for the City Council to consider alternative uses for the stadium, including the prospect of converting it into a velodrome, which would be a pioneering cycling project for Oxford's residents."
Racing is due to return to the city next month.
Ends
Notes to editors
Link to Greyhound Board of Great Britain injury and retirement data
Greyhound racing poll in Oxford undertaken by the League Against Cruel Sports and PETA
Enclosed are links to photos of the League Against Cruel Sports' campaign with Oxford Vegan Action and PETA to stop greyhound racing returning to Oxford in 2021.
For more information or interview requests please contact the League Against Cruel Sports Press Office on 01483 524250 (24hrs) or email pressoffice@league.org.uk
The League Against Cruel Sports is Britain's leading charity that works to stop animals being persecuted, abused and killed for sport. The League was instrumental in helping bring about the landmark Hunting Act 2004 and the Animal Welfare (Sentencing) Act 2021. We carry out investigations to expose law-breaking and cruelty to animals and campaign for stronger animal protection laws and penalties. We work to change attitudes and behaviour through education and manage sanctuaries to protect wildlife. Find out more about our work at www.league.org.uk. Registered charity in England and Wales (no.1095234) and Scotland (no.SC045533).