Exclusive: How do donations to the League help animals?
There are many ways to support the League. You could buy a T-shirt, leave a legacy or play our new Lucky League Raffle . All the generous funds you donate ultimately help us achieve our goal of ending the cruelty of hunting, shooting and dog fighting.
Here is a summary of exactly how you are helping animals when you donate.
1. When you donate to the League, you are empowering our professional Investigators.
Picture this. It's 5:45 in the morning. You're waiting in your car on the winding roads of Exmoor, trailing hunters from what you think is a safe distance away.
You need to be careful. People you know have been assaulted by hunters in the past. On one occasion, your colleague was attacked with pickaxe handles; he suffered trauma so severe that he had to go to hospital. You remember his bruises, his broken nose.
This is dangerous business. And even when you aren't in danger, you still face long days, painfully early mornings, and often the wind and the rain.
On this occasion, you might be investigating reports made to the League's supporter-funded Animal Crimewatch service. Maybe someone who lives around here called to tell you there's a hunt in the area. Or maybe you have intelligence, painstakingly gained through other channels, that informed you a hunt would be taking place.
Either way, you are in for a long and trying day. This hunt may last for six hours or more; that means six hours of sitting in the car, its heaters off so your windshield doesn't fog up.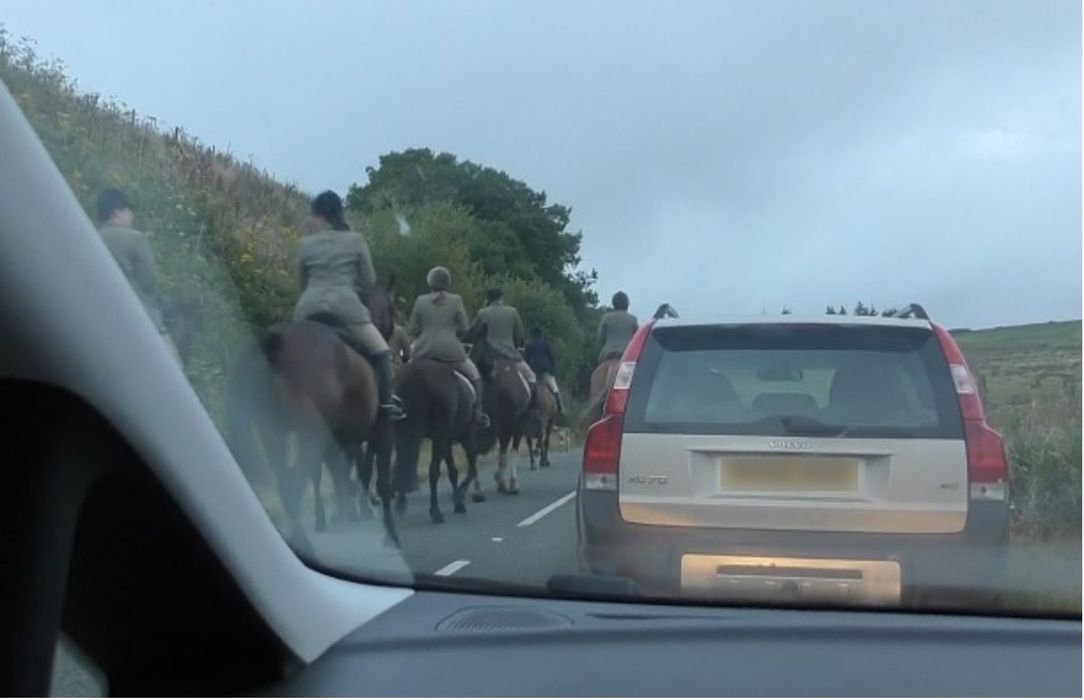 Thanks to the generosity of League supporters, the hunters don't know who you are. The car you're sitting in is a rental, not yours; its numberplate will not give you away. And you have a high-quality SLR camera to ensure that the evidence you capture will be usable. This long day in the car will not have been for nothing.
The Investigations team exists for one clear purpose: to investigate and prove cases of cruelty to animals in the name of 'sport'. Every piece of evidence we collect brings us closer to a better future for animals; the stories we uncover make an impact in the press, the public, and Parliament.
None of our professional Investigators' work would be possible without the generosity of animal advocates like you. Play our Lucky League Raffle today to support them.
2. When you donate to the League, you are supercharging campaigns against cruelty.
Outside the National Trust AGM, animal advocates are cheering. They have witnessed one of the greatest victories in the history of the anti-hunting movement.
The National Trust, one of the biggest landowners in the UK, has voted to ban 'trail' hunting on its land. The vote to do so is a landslide victory for us, and a crushing blow for the hunts. The British public has said 'no' to trail hunting, in a voice loud enough for everyone in Westminster to hear.
This remarkable victory represents years of work. Hundreds of hours of staff time. Dozens of journeys up and down the country, bringing the truth about trail hunting to cities from Manchester to Coventry.
This victory makes it all worth it. Because of our campaigning, the land available to the hunts is now severely restricted. And thousands of animals will be kept safe as a result.
Every meeting, every event, every article in the press: all of it took us closer to this victory, and none of it would have been possible without the generosity of League supporters.

3. When you donate to the League, you are supporting the maintenance of our wildlife reserves.
Paul Tillsley, our Head of Conservation and Education, manoeuvres his jeep along the uneven path that runs through parts of Baronsdown.
The jeep rumbles through the woodland and out into a clearing. Just ahead, a herd of deer is grazing . The majestic stag at its centre lifts his head, alert to possible danger. Seeing it's just Paul and his jeep, he lowers his head, relieved.
"It is my privilege and my pleasure to manage our wildlife reserves – all 560 acres of them – and every single inch is protected by sporting rights; hunters, shooters and trespassers will not get to our resident red foxes, roe deer, red deer, badgers, otters, hazel dormice and many others."
Paul surveys these animals every year, so he's well-acquainted with their quiet, peaceful lives.
Every League reserve is an oasis, surrounded on all sides by active hunting territories. If you were to visit Baronsdown (which, as a League member, you can), you would be shocked at the number of illegal hunts that take place outside its borders. Paul has seen stags subjected to a gruelling and terrifying 11-mile chase before they are killed and carved up.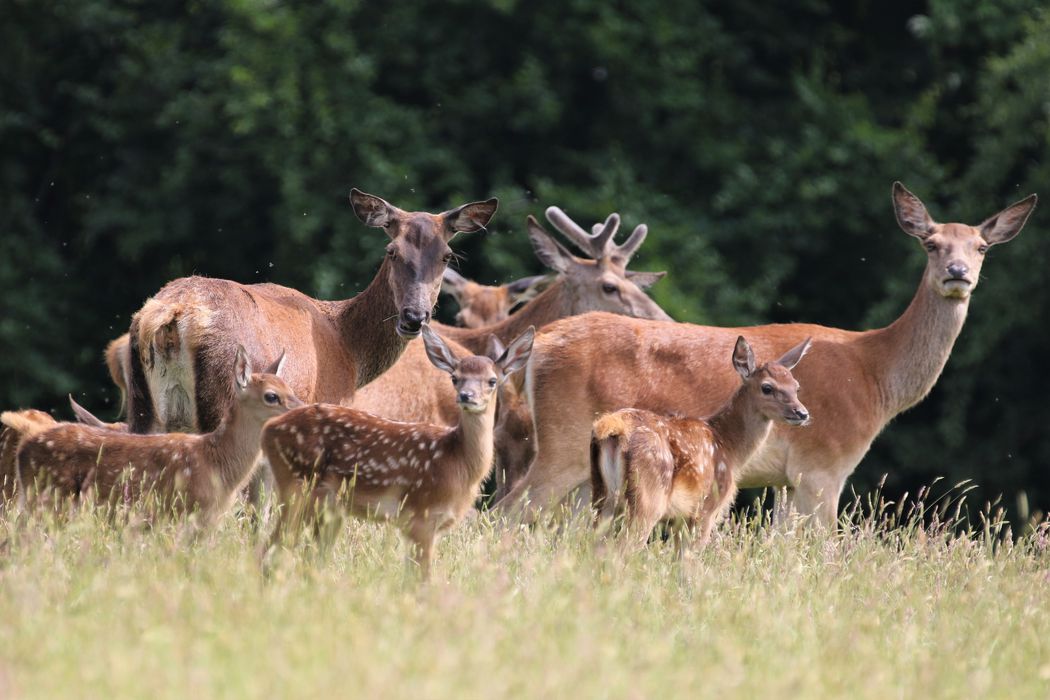 You would be horrified to hear the gunshots echo across the land, as you realise that yet another 'game' bird has been sacrificed in the name of 'sport'
As long as the League stands, wildlife has a safe home on our wildlife reserves. There really are no places like them. But they would be impossible to maintain without the support of animal advocates like you.
Donations to the League help us maintain fencing at points where hunters are often trying to infiltrate the land. They pay for the materials we need to keep birdboxes, nest boxes and other installations maintained. And they pay for the transport we need to survey large areas of untamed land.
Game for good to support the League reserves today:
4. When you donate to the League, you are building a kinder future for animals.
Everything we do contributes to a future in which no animals suffer for 'sport'.
Our campaigns focus not only on the here and now, but also on educating future generations, so that when it's their turn, they are primed to protect our wondrous wildlife from harm.
That's why we work with schools to help educate students about our natural world.
We plant trees on our wildlife reserves that will last decades and be enjoyed by generations after us.
And we do everything we can to ensure that in the future, no animal lives are lost to hunting, shooting or animal fighting.
There are many different ways to support the League
Thanks to our new Lucky League Raffle, you can help persecuted animals with the chance to win £1,000.
That money represents a small percentage of the total entry fees we receive for the raffle every month. So when you play, you are helping yourself AND animals by playing.
Don't miss out: play the Lucky League Raffle to help animals.