Debate on how to tackle wildlife crime effectively
A debate on wildlife crime drew an audience of wildlife enthusiasts and conservationists to the main marquee at the recent Global Birdfair, a three-day event celebrating birds and bird watching.
Speaking at the debate was the League Against Cruel Sports director of investigations Martin Sims, the former head of the police's National Wildlife Crime Unit.
Martin, who chairs the Wildlife Crime group at Wildlife and Countryside Link, the largest environment and wildlife coalition in England, spoke on a range of issues including the cruelty of foxhunting, the persecution of badgers and the importance of making wildlife crime a notifiable offence.
He answered many questions from the audience and explained some of the key issues that need addressing for wildlife crime to be effectively tackled.
Martin told the audience how he was currently in discussion with DEFRA and the Home Office about making wildlife crime a notifiable offence. This would mean that police forces would then be obliged to report wildlife crimes to the Home Office resulting in a set of national statistics.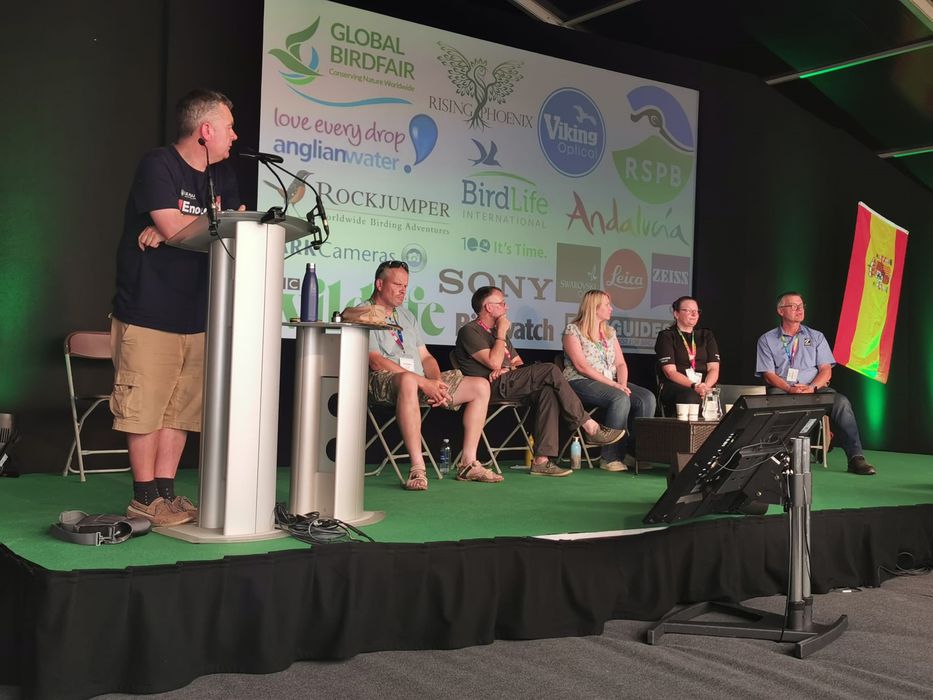 Currently there is a lack of consistency on how police forces record wildlife crime so a move to make it notifiable would be an effective way to discover the scale of the problem.
Martin also spoke about how monitors could get their cases to court through the police.
He explained that a recent change in approach by the police meant they took allegations against fox hunts more seriously. This was in part a result of the landmark Hankinson court case but also due to the National Police Working Group on hunting with dogs and how improved police training meant dedicated wildlife/rural officers were becoming better at dealing with these allegations.
The debate was chaired by Dominic Dyer from the Born Free Foundation and also involved Craig Fellowes, wildlife crime officer and trainer at the Badger Trust; Kate Stephenson, Kate on Conservation, author, blogger and writer; Mark Jones, head of at policy Born Free Foundation; and Jenna Jones, wildlife crime officer at Humberside Police.
Thank you to Dominic for inviting the League to speak at this wonderful panel debate. We really enjoyed it and thanks to all of you supporting our work.
Take action and stop wildlife crime by asking your MP to strengthen the Hunting Act.