Cheltenham hosts high profile debate on hunting
Posted 25th February 2022
Gloucestershire residents joined Councillor Max Wilkinson and a panel of experts in Cheltenham tonight for a high-profile debate on hunting with dogs.
Organised by leading national animal welfare charity the League Against Cruel Sports, the event aimed to highlight the impact this so-called 'sport' – which was supposedly outlawed after the introduction of the Hunting Act in 2005 – still has on communities in the west country.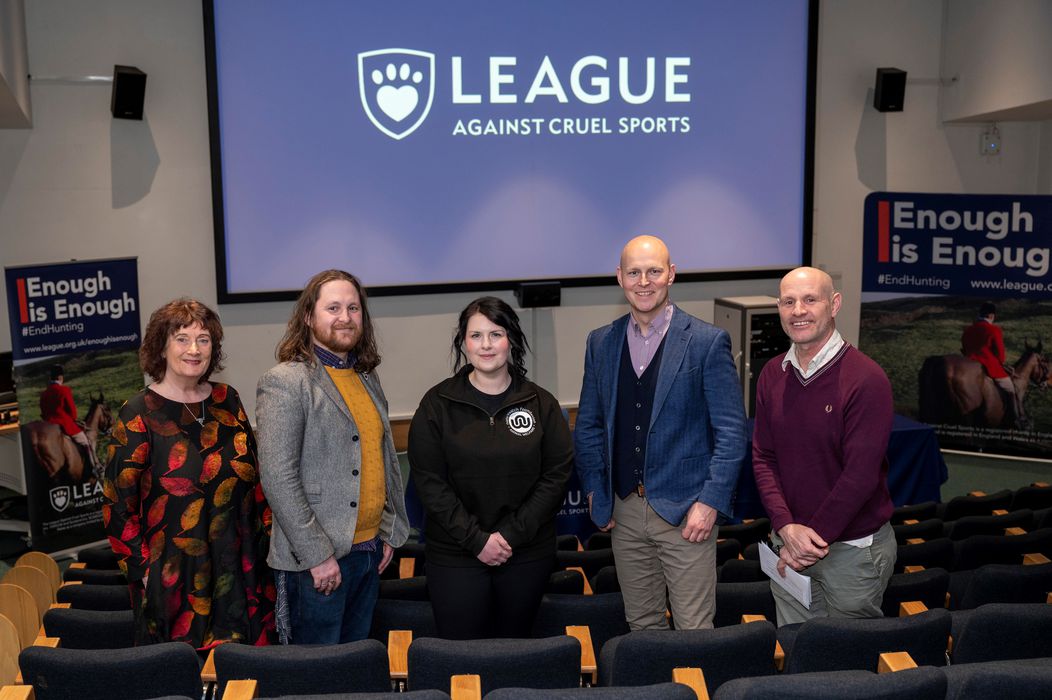 Dr Denise Taylor, Nick Weston, Kate Parker, Councillor Max Wilkinson and Mike Dilger
The panel listened to first-hand accounts from the public who have seen hunts trespass on their land, disturb delicate ecology, and engage in threatening behaviour when challenged.
Chairing the event was naturalist and presenter Mike Dilger who works on the One Show, said: "The event was extremely informative particularly as I learnt so much. I thought the panel and audience were excellent and the discussion about strengthening the hunting act really brought the issue to life."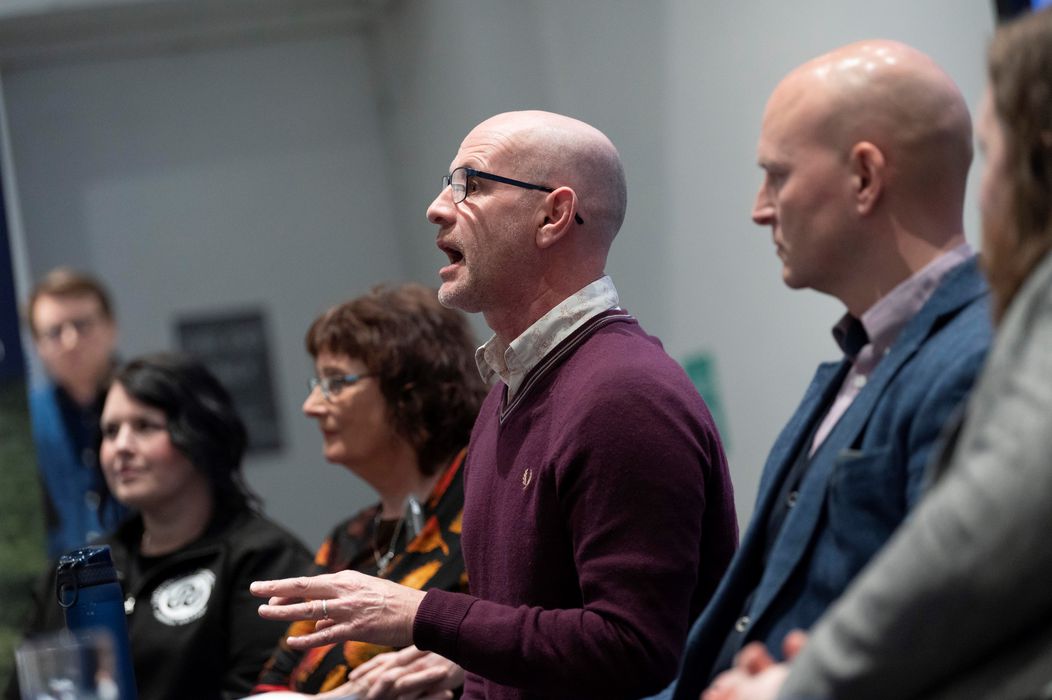 Mike Dilger talking to audience members
Chris Luffingham, director of campaigns at the League, said: "It's impossible to ignore the fact that old fashioned illegal hunting still goes on in Gloucestershire, and as our event is titled, enough is enough.
"The debate focuses on the future of hunting with dogs, in light of a court case involving a senior huntsman who was found guilty of assisting or encouraging others to break the Hunting Act.
"We hope that by hosting these events we can empower the people of Gloucestershire to tell their story and question what is being done about hunting in their community."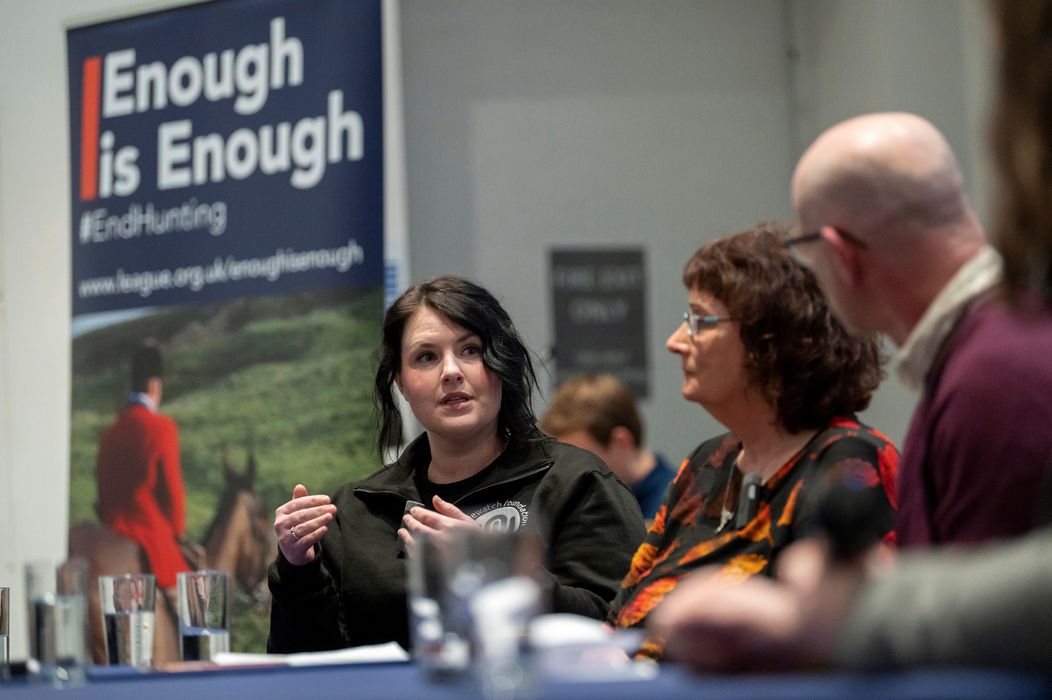 Kate Parker talking to panel members
Speaking at the event, Councillor Max Wilkinson, cabinet member for climate emergency at Cheltenham Borough Council, added: "My personal opinion is that the loopholes need to be closed and after researching for this evening, my view on that has strengthened".
Joining in the debate was a young lady who spoke of her experience with the hunt: "When I was nine I had to witness a hunt chasing a fox across three fields before tearing it apart in front me. The hunt then got an eagle owl out to make it look as if the bird killed the fox."
Also on the panel at the University of Gloucestershire's Park Centre was Kate Parker, wildlife crime campaign manager at Naturewatch Foundation; Denise Taylor PhD PIEMA, sustainability practitioner and environmental educator, who put forward the National Trust motion which saw members vote to ban 'trail' hunting on National Trust land; and Nick Weston, head of campaigns at the League.
The event is the latest in a series of panel events the League will be hosting up and down the country in the year ahead.