Capturing the beauty of wildlife
As I walk around the League's wildlife reserves, I always like to have a camera with me to record what I see. The best thing is, with the diversity of wildlife found on the reserves, I never quite know what I will encounter. It may be a deer with its young standing motionless, hoping that I haven't seen them, a group of fox cubs tumbling onto the path in front of me, oblivious to my presence, or a tawny owl sitting silently in a holly tree. I might come across a scenic view, an unusual flower, or a strange-shaped fungi that I don't recognise and so a photo can help me to identify them when I get home.
A photograph can preserve the moment for eternity and looking back at old photos often brings a flood of memories with it. We have surprisingly few snowy days, considering we are 1000 feet above sea level on Baronsdown, and so photographs taken in the snow are especially memorable.
I share the images that I take on the reserves with my colleagues and sometimes they are used on social media, in League publications and occasionally they make their way onto the League's merchandise. This year I am honoured that four of my images have been used on the League's Christmas cards and I can still remember taking each one of them. I hope you like them and that they help to spread a bit of appreciation of wildlife to others.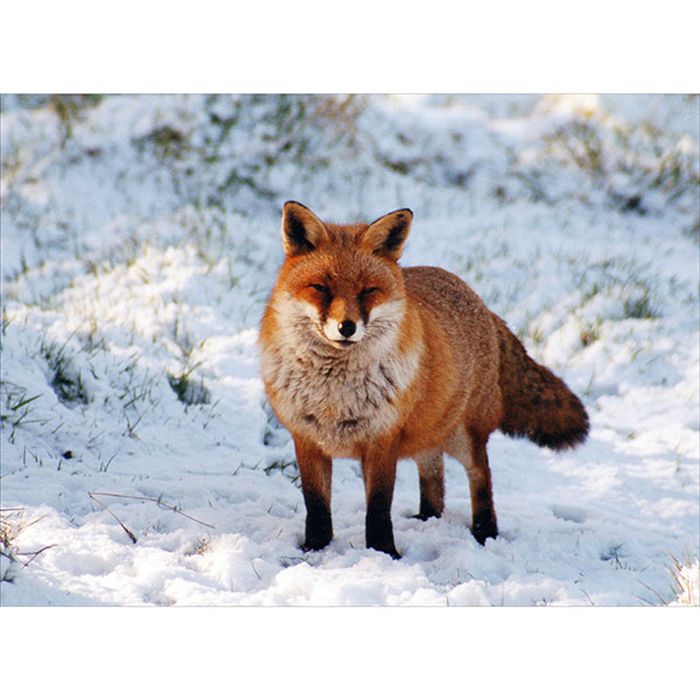 Vixen standing in the snow at Baronsdown Wildlife Sanctuary.