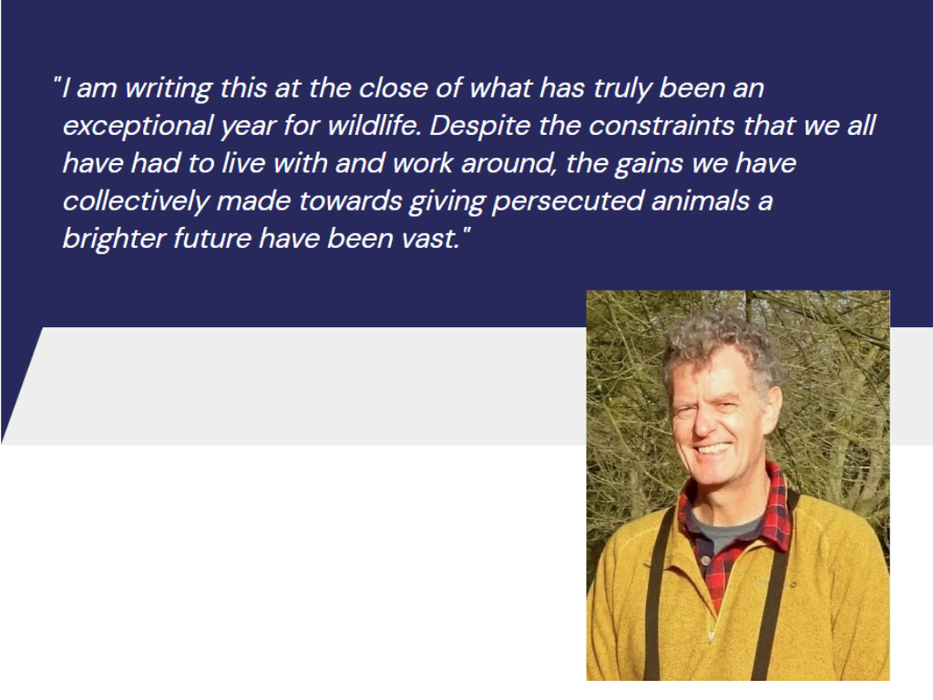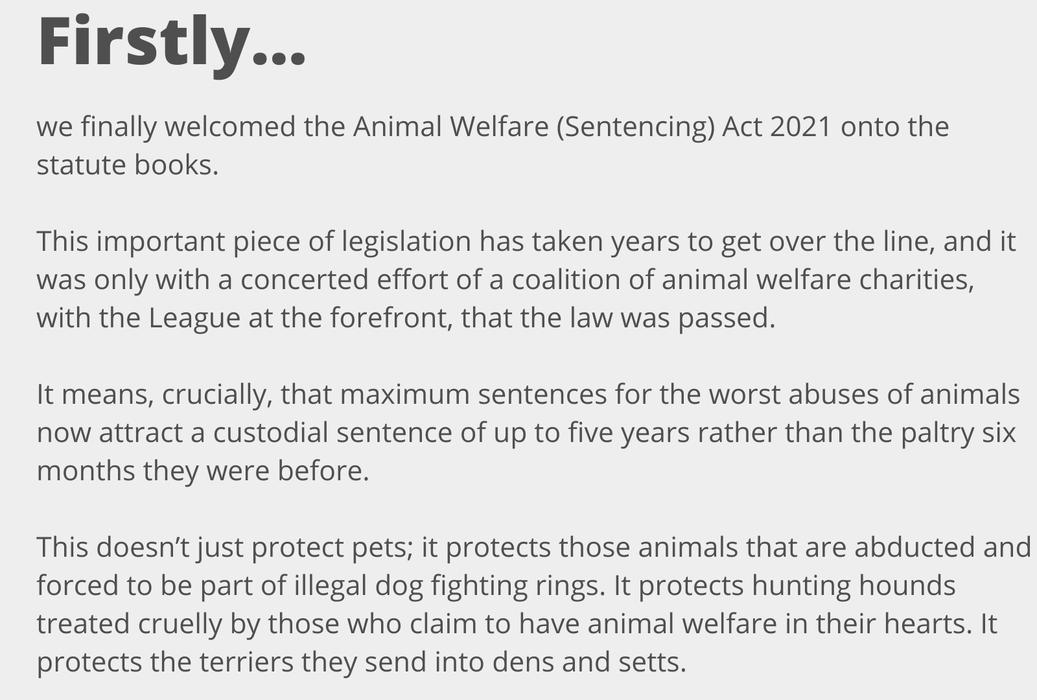 But we know the biggest win for animals has been the conviction of Mark Hankinson, former director of the Masters of Foxhounds Association, for encouraging or assisting others to break the Hunting Act 2004. But it wasn't just him on trial that day, it was the whole of hunting – and it was found guilty. No longer do landowners have confidence that hunters lay the trails they say they do. They stopped licensing hunts in droves, with most notably the National Trust and Wales's largest landowner Natural Resources Wales banning them for good. No longer do the police welcome their voice on wildlife crime panels."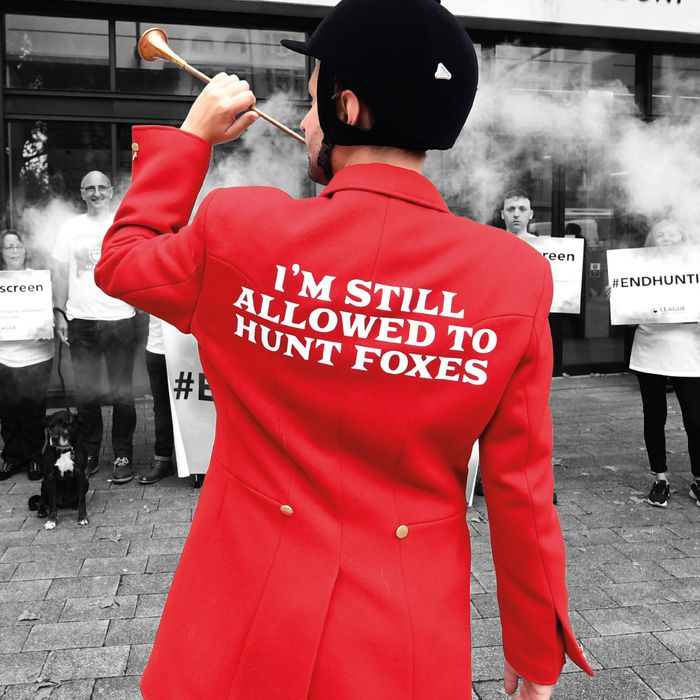 These victories that I am delighted to share with you in this report have each been extraordinary, but at every turn one thing was clear, we could not have achieved them without you, our incredibly generous supporters. Without you, we simply could not do the work we need to do to ensure cruel sports are consigned to the past where they belong. I have been Chair of the Board for four years and it is now time for me to move on. At the commencement of my time with the League there were a number of challenges for the Board but these were overcome and the stability of the past couple of years has allowed the League to focus on the issues that matter: animal welfare, retention of highly skilled staff and financial management."
There is much more to be done but I am confident that the formula is working for us to extend our reach and undertake even more.