Dogs bred to fight don't have a voice, but together we do.

Imagine your dog or a dog you know being forced to fight, day after day. Horrendous isn't it? Sadly, this suffering is a reality for many.
Bred for the sole purpose of being mistreated; extensively trained until exhausted; kept in isolation to deny them the freedom to socialise; and stitched back together with glue or a staple gun; dog fighting is one of the most extreme forms of animal abuse.

Dogs forced to fight suffer terrible injuries, both from the fights and at the hands of their vicious 'owners'. Most will ultimately be killed in the ring or die soon after from their injuries. Those who can no longer fight are often brutally killed.

Our work to expose the hidden underworld of dog fighting is expensive, requiring specialist equipment and training.
Our confidential supporter funded Animal Crimewatch service is at the forefront of our work. We receive reports of suspected dog fighters from members of the public; whether it's concerns from neighbourhood communities or identifying suspicious social media profiles, it all helps us build the bigger picture and initiate investigations.
With your help we can give a voice to animals to help end dog fighting

One of our largest investigations started following a call to our Animal Crimewatch team. This vital piece of information led to a three-year investigation into the international transportation of dogs bred for fighting which resulted in a BBC expose and the arrest and conviction of a dog fighter in Scotland.

Every animal deserves to be heard

Here to protect man's best friend from being harmed or killed in the name of sport, we believe that every animal deserves to be heard. Together, we can make enough noise to put an end to the cruelty of dog fighting.

In 2020 alone, we recorded an average of at least one dog fighting related report every week.

The truth about bait dogs

It will not surprise you to know that attacking and killing other dogs does not come naturally to man's best friend. Dog fighters use smaller, passive and less dominant animals to teach their 'pets' how to fight. These 'bait' animals are often stolen pets.

The truth about animal trauma
The dogs we often discover are traumatised - making it even more urgent for us to identify dog fighters quickly. The longer a dog is forced to fight, the harder it is to build their confidence and social skills. It saddens us to say that some dogs are unable to make a full recovery.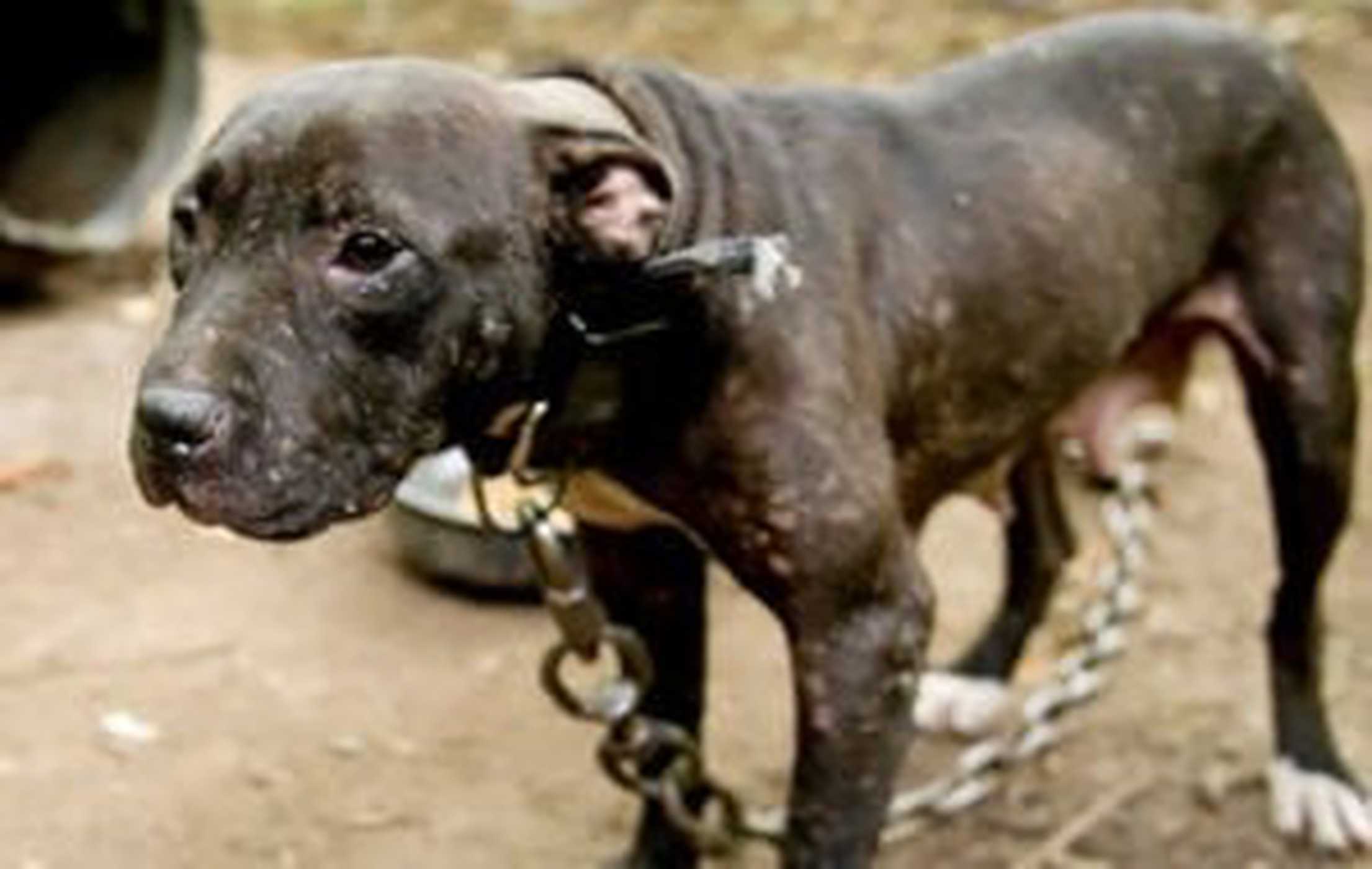 Your donation could help us to:

educate the public about the reality of dog fighting
campaign to change the law, such as our recent success increasing custodial sentences for the worst animal offences from six months to five years
fund our confidential Animal Crimewatch service, so members of the public can report cruelty to animals
work with law enforcement to encourage them to treat it as a 'gateway' crime to broader criminality
investigate those who persecute animals in the name of sport to bring them to justice.
Tackling dog fighting
It's complex and difficult work, but, together we can help end the suffering.
DONATE